A Sneak Peek Into the Pre-Met Gala Facial Celebrities Swear By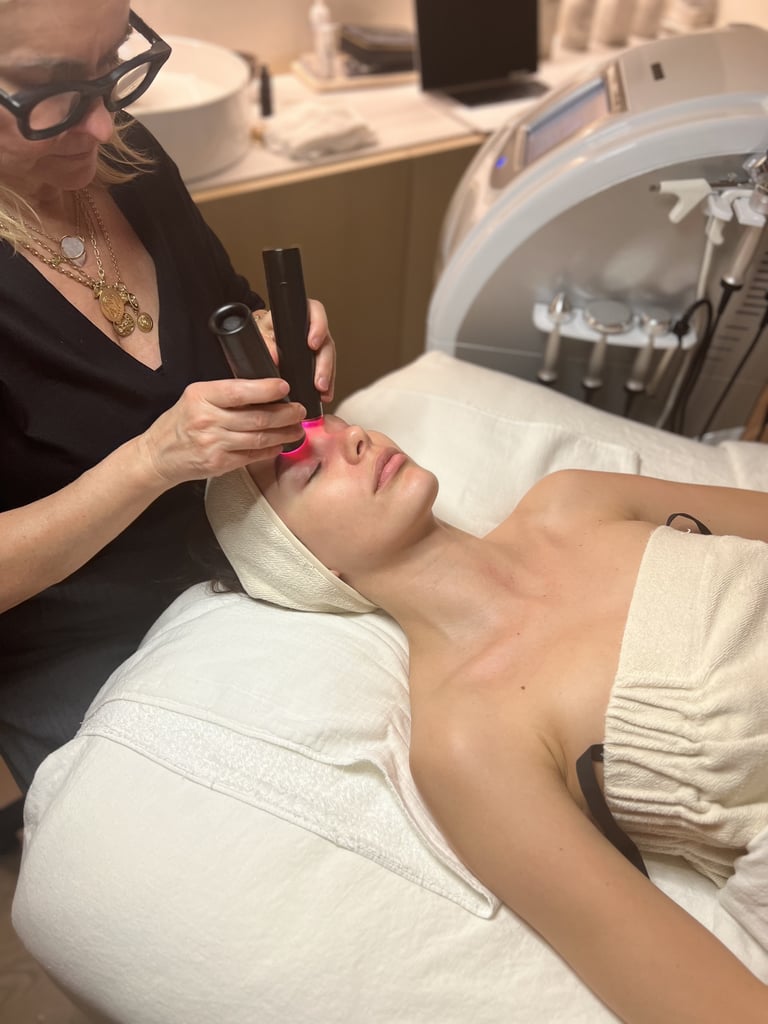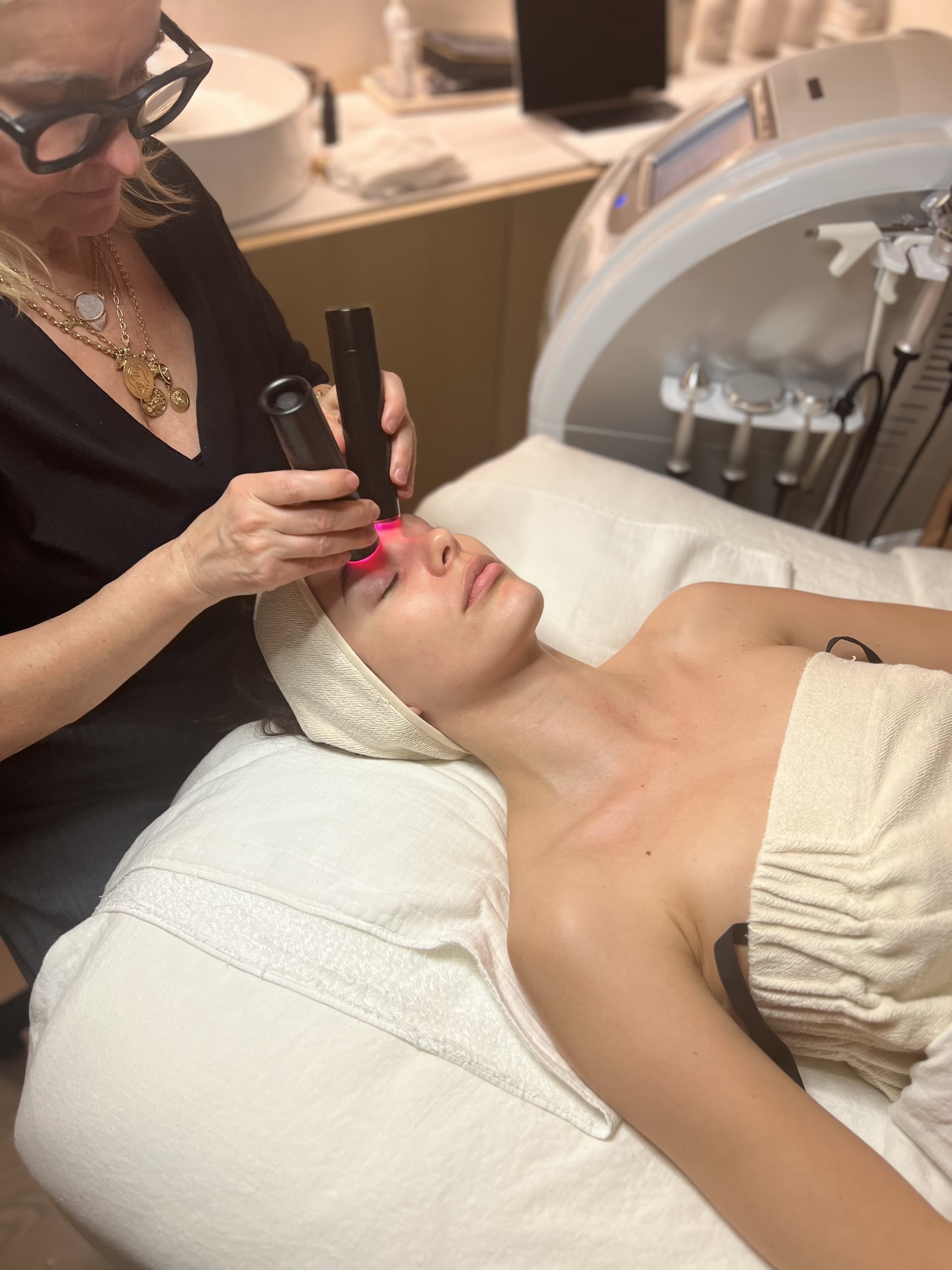 Image Source: Courtesy of Joanna Czech
The Met Gala is a bit like the Super Bowl of beauty and fashion events, but landing a coveted invite to Anna Wintour's affair is only half the battle. The real work comes in the weeks (and months) leading up to it. While designers are hard at work creating various masterpieces to fit the theme — this year, it's "Karl Lagerfeld: A Line of Beauty" — celebrities and their glam teams begin with beauty prep for the red carpet. Some of the beauty modifications are easy to spot, like Kim Kardashian's blond hair for the 2022 Met Gala; others are a bit more subtle but important just the same — like the skin prep. One way stars like Cara Delevingne, Lily Collins, and Stephanie Hsu get ready is by getting a facial with A-list aesthetician Joanna Czech.
Czech is no stranger to the Met Gala and the pressures of the annual gathering — she started out as Wintour's personal facialist. Now, she helps some of the biggest names in Hollywood get their skin ready for the big night. Each treatment Czech does is customized to the star and features a combination of techniques and products, including peels, serums, lasers, and facial massages.
Skin prep can start as early as four to six weeks in advance. "This way, if there are any more aggressive treatments they need, like a chemical peel, they can do [it] with time to recover," Czech tells POPSUGAR. "The days leading up to the Met, I focus on soothing, hydrating, evening [the] complexion, sculpting the face, and reducing any inflammation or redness."
Every facial starts with a massage using just her hands to sculpt and lift the face. Then she moves on to a water peel, which is a gentler form of exfoliation. After exfoliation, Czech applies serums to target a variety of skin-care concerns, from dullness to discoloration and dryness. "Afterward, the LYMA Laser is used to improve skin elasticity, reduce pigmentation, brighten, and push skin-care products deeper into the skin," she says.
Unlike some in-office-only lasers, the LYMA Laser launched in 2020 to bring a clinical-grade treatment to the comfort of your home. The LYMA Laser costs $2,695 and helps with wrinkles, elasticity, texture, and tone with zero downtime. "For my clients who have the LYMA, I recommend they use it daily for 20 minutes at home," Czech says.
But that's not all — depending on what the star's skin needs, Czech will add in additional treatments like ultrasound, oxygen infusion, and intensive face masks. "Every facial finishes with powerful rejuvenating LED therapy with negative ions," she says.
This 75-minute facial treatment leaves the attendee looking radiant and ready for their close-up. "It's a truly unique skin experience and addresses all of the individual's needs," Czech says.
Source: Read Full Article