I Tried Hailey Bieber's Favorite $500 Hair Tool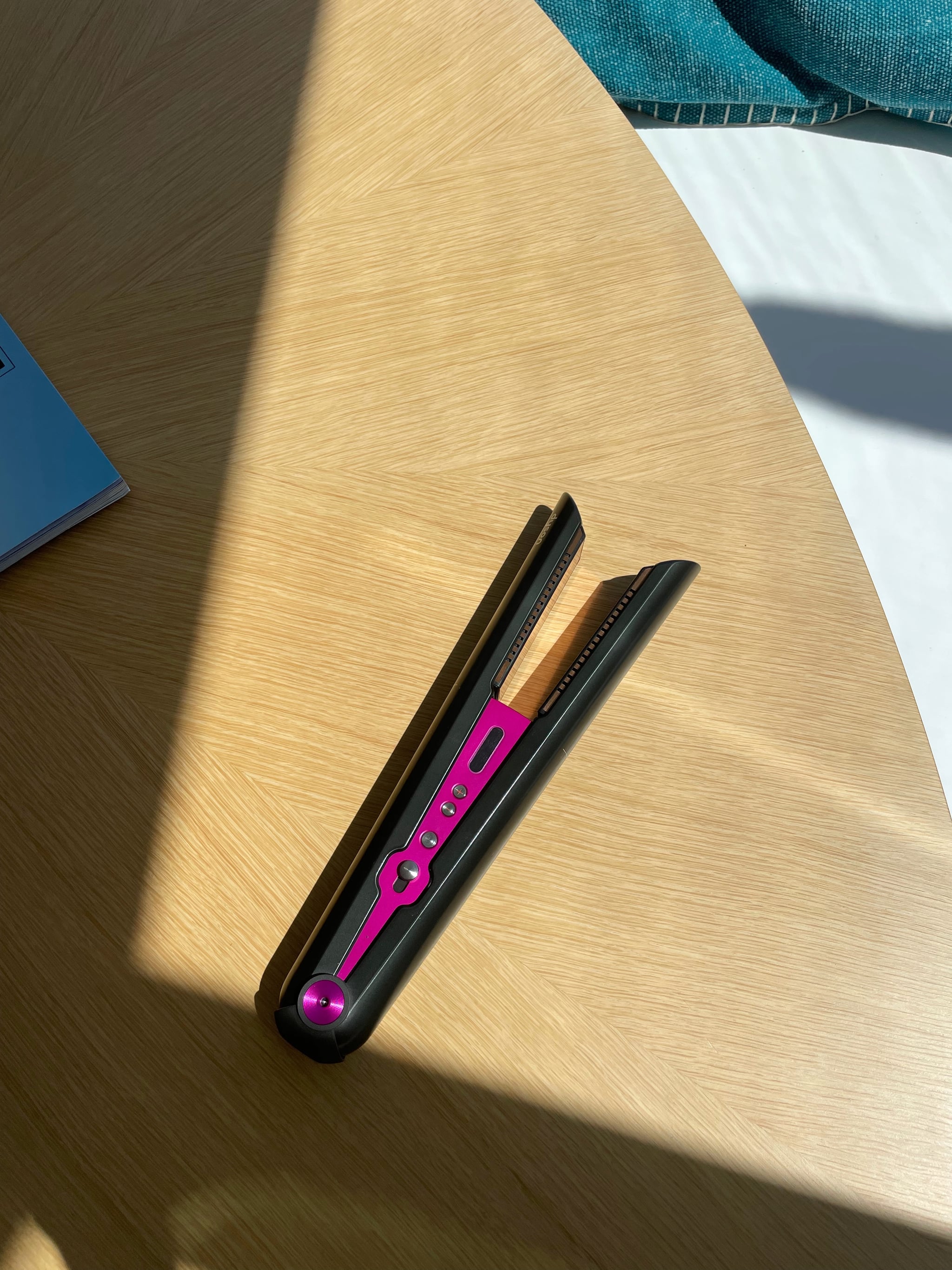 Hailey Bieber has perfect hair. And perfect nails, and skin, and — OK, OK, I admit it, I really love Hailey Bieber. She's one of my biggest fashion and beauty icons, and on a typical weekend, chances are you can either find me attempting to re-create one of her iconic hairstyles or researching the products she uses to achieve her signature makeup look. Bieber shared on her YouTube channel and TikTok how to pull off her signature effortless waves, and the key was none other than the Dyson Corrale Straightener ($499).
It's no secret that I'm a big fan of Dyson hair products (I recently wrote a love letter to my Dyson Airwrap), but I can't tell you the last time I used a flat iron and actually liked the way my hair turned out. Flat irons tend to leave my hair staticky, flat, and lifeless, so they're not really high on my list of favorite hot tools.
So, what makes the Dyson Corrale so different that stars like Bieber love it? Well, while most straighteners use solid plates, the Corrale utilizes flexing plates that shape and gather the hair, which helps users achieve their ideal style with minimal heat, all while reducing frizz and flyaways. Another plus? The Dyson Corrale is actually cordless, and after a full charge (which takes 70 minutes), the hot tool lasts up to 30 minutes cord-free. It has three different temperature settings and intelligent heat control that controls the temperature based on the texture, length, and thickness of your hair.
My hair is fine, dry, and frizzy — a lethal combo. I always look for hair tools that will help smooth my hair while minimizing damage, and the Dyson Corrale definitely fits the bill. Bieber looks like she has a similar hair type to mine (fine), and since she seems to love her Corrale, I was hoping I would love it as well.
Keep reading for my full in-depth review of the Corrale below.
About The Dyson Corrale Hair Straightener
This straightener has flexing plates shaped to fit around your hair so that you can style with less heat and half the damage of a typical flat iron.
The tool is intended for all hair types, including straight, wavy, curly, and coily.
It's cord-free but works just as powerfully as a corded straightener.
What I Like About The Dyson Corrale Hair Straightener
The first thing I noticed when taking it out of the package was how sleek the design was. It even has its own charging dock, which looked extremely futuristic on my bathroom counter. I set it up to charge for a little over an hour, and once it was finished charging, I played around with the buttons a bit until I figured out the different settings.
The fact that this hot tool was cordless was definitely a feature I was surprised to fall absolutely in love with. When it time's to blow-dry my hair again after another wash day, I become increasingly annoyed at how often hair-dryer cords attach themselves to every corner or knob within my bathroom. Trust me, if Dyson decides to launch a cordless blow dryer, I will be one of the first people in line.
The Corrale was also amazing at reducing frizz while styling my hair (just see the before-and-after photos for proof), but it didn't leave my hair looking flat. In fact, what really set this product apart from other straighteners I've tried was the fact that it straightened all of the kinks and bends out of my air-dried hair without sacrificing volume. I was also able to bring it with me on a quick overnight vacation sans charging dock, which was such a huge plus. I'm all about packing light whenever possible.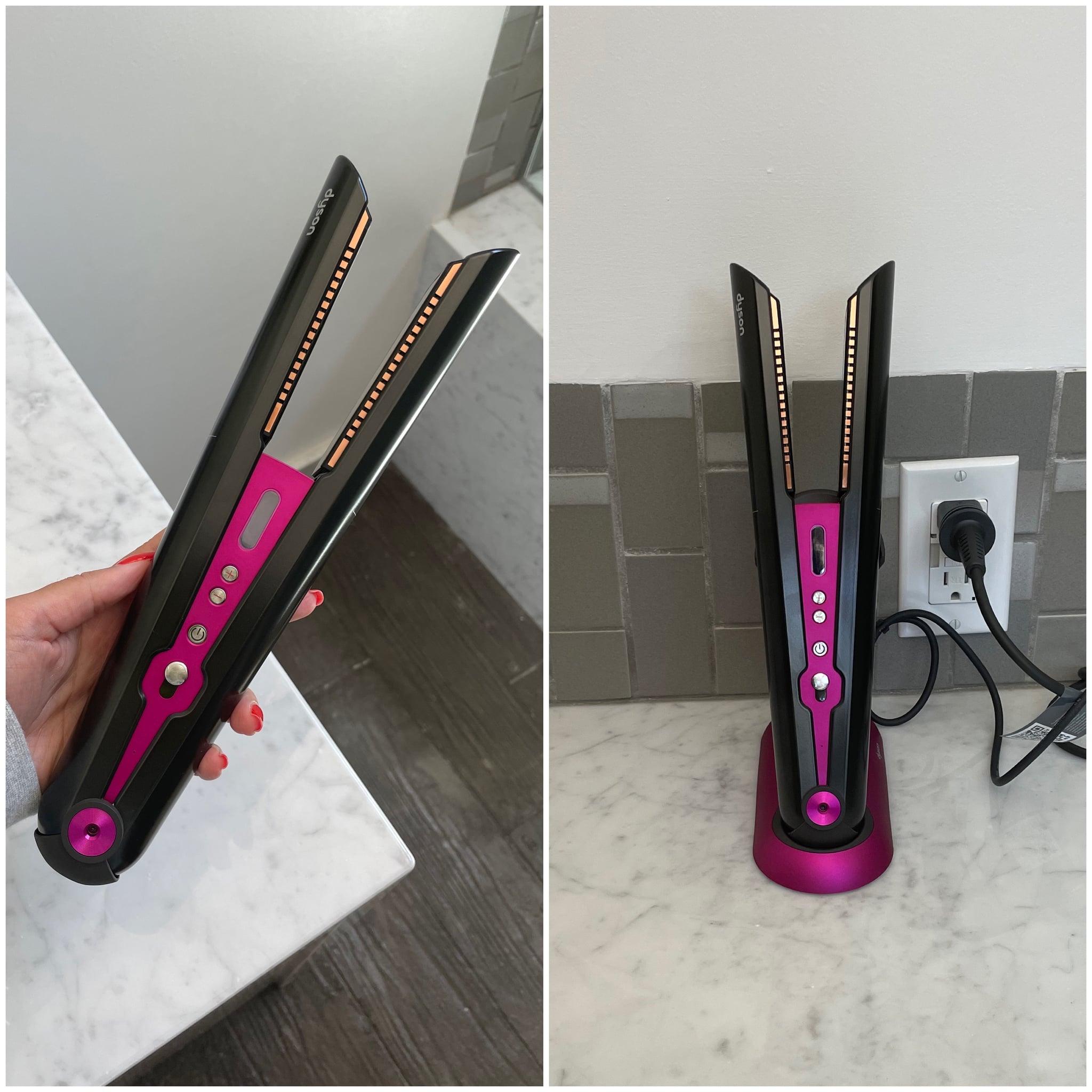 How to Use The Dyson Corrale Hair Straightener
To test it out, after washing my hair, I prepped it with a heat protectant before letting it air-dry completely. Next, I sectioned my hair into three sections, started out straightening the bottom section, and worked my way up.
Bieber typically uses the flat iron to give herself the perfect loose waves (her signature look), but I wasn't sure if I would be able to master them on my first try, so I opted to just straighten my hair. I found that the tool was extremely user-friendly and left my hair looking absolutely fabulous (if I do say so myself). Usually, when using a flat iron, I lose a lot of body and volume, so I wasn't expecting to have much bounce in my hair after straightening it. However, I was pleasantly surprised that by some magical miracle, the Corrale allowed me to keep the majority of the volume that my air-dried hair had.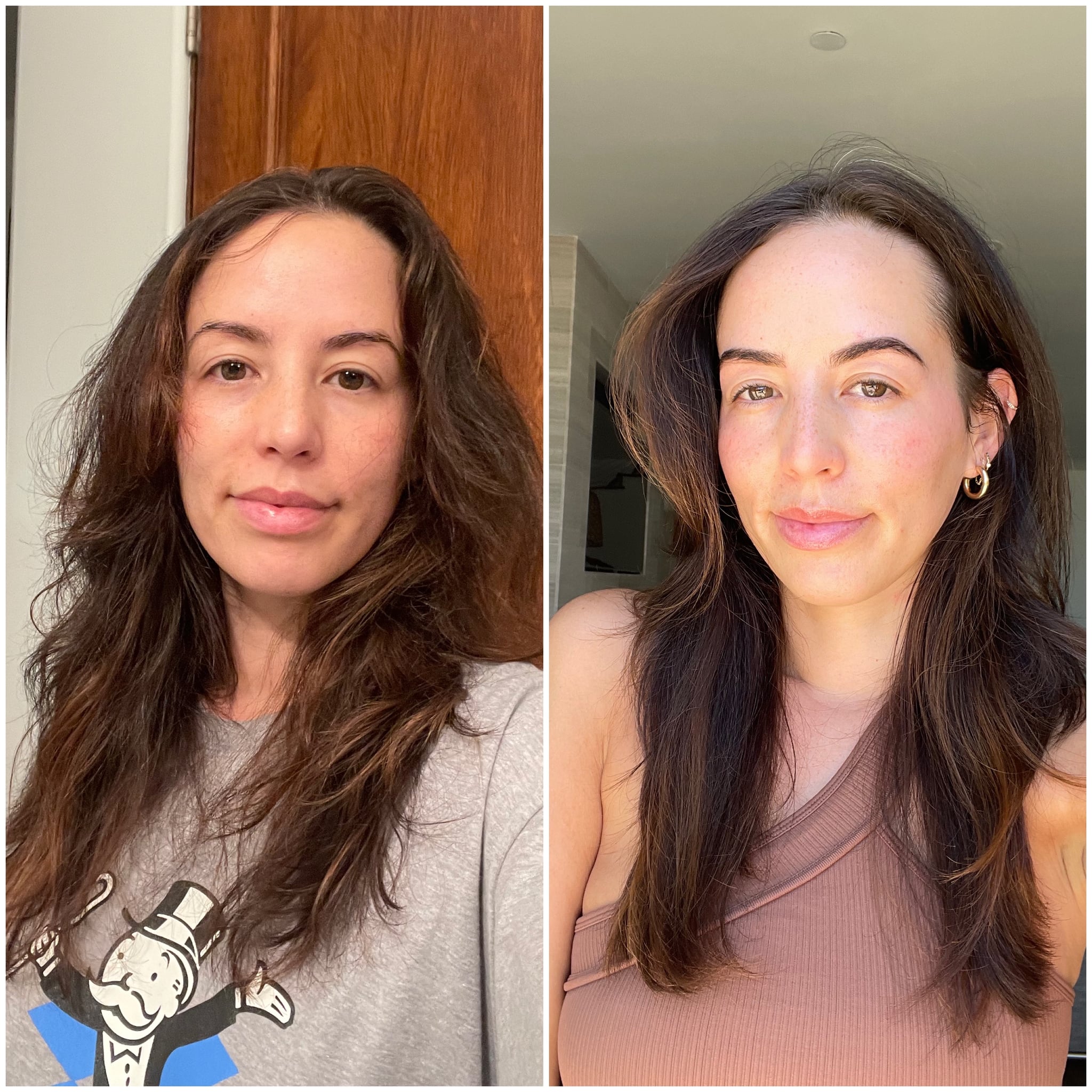 What to Consider Before Trying The Dyson Corrale Hair Straightener
As for things I didn't like, the only thing that minimally bothered me (if only in the beginning) was that the weight of the Corrale is heavier than most hot tools I've tried. However, I knew the slight extra weight was what made the cordless feature possible, which in my mind is one of the biggest pros.
Is The Dyson Corrale Hair Straightener Worth The Splurge?
The bottom line? Bieber knows what's up when it comes to hair tools. Although this straightener is on the (very) pricey side, in my opinion, it's worth every penny.
Where Is The Dyson Corrale Hair Straightener Product Available?
The Dyson Corrale Hair Straightener is available at Amazon, Dyson ($500), Sephora ($499), and Ulta ($500).
Rating: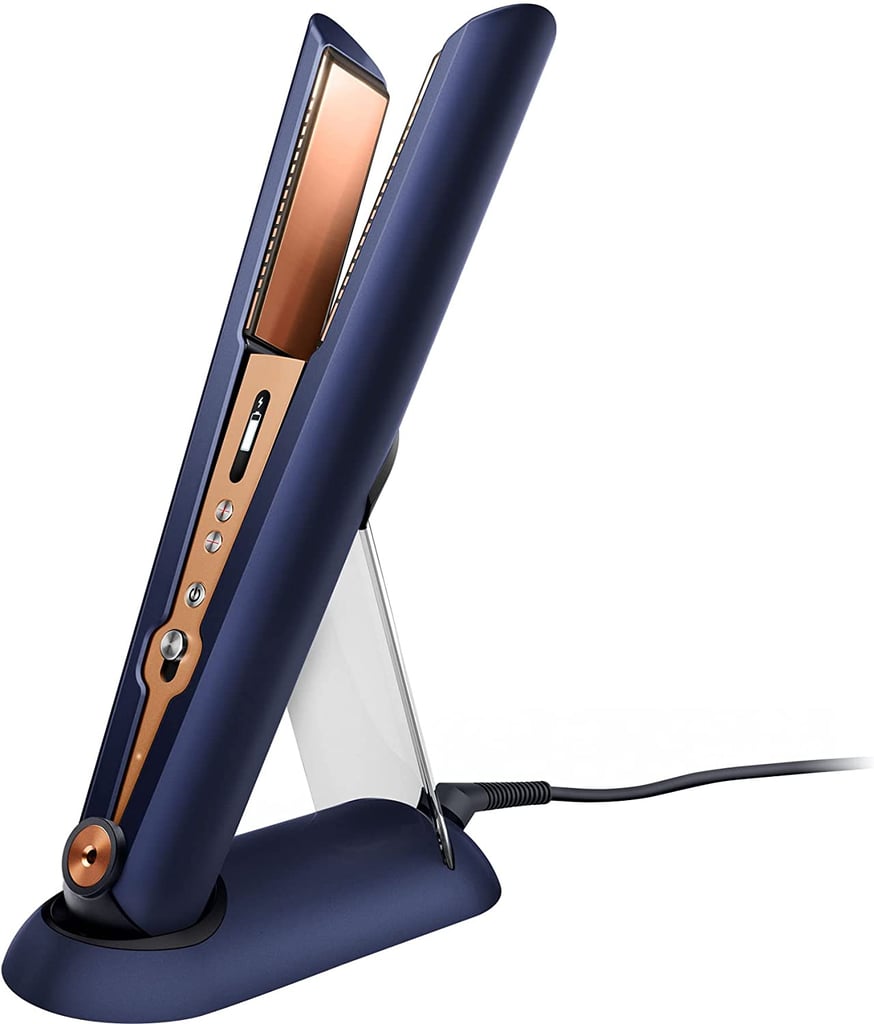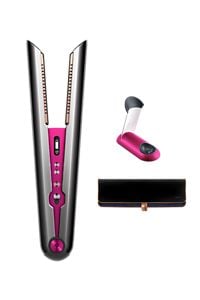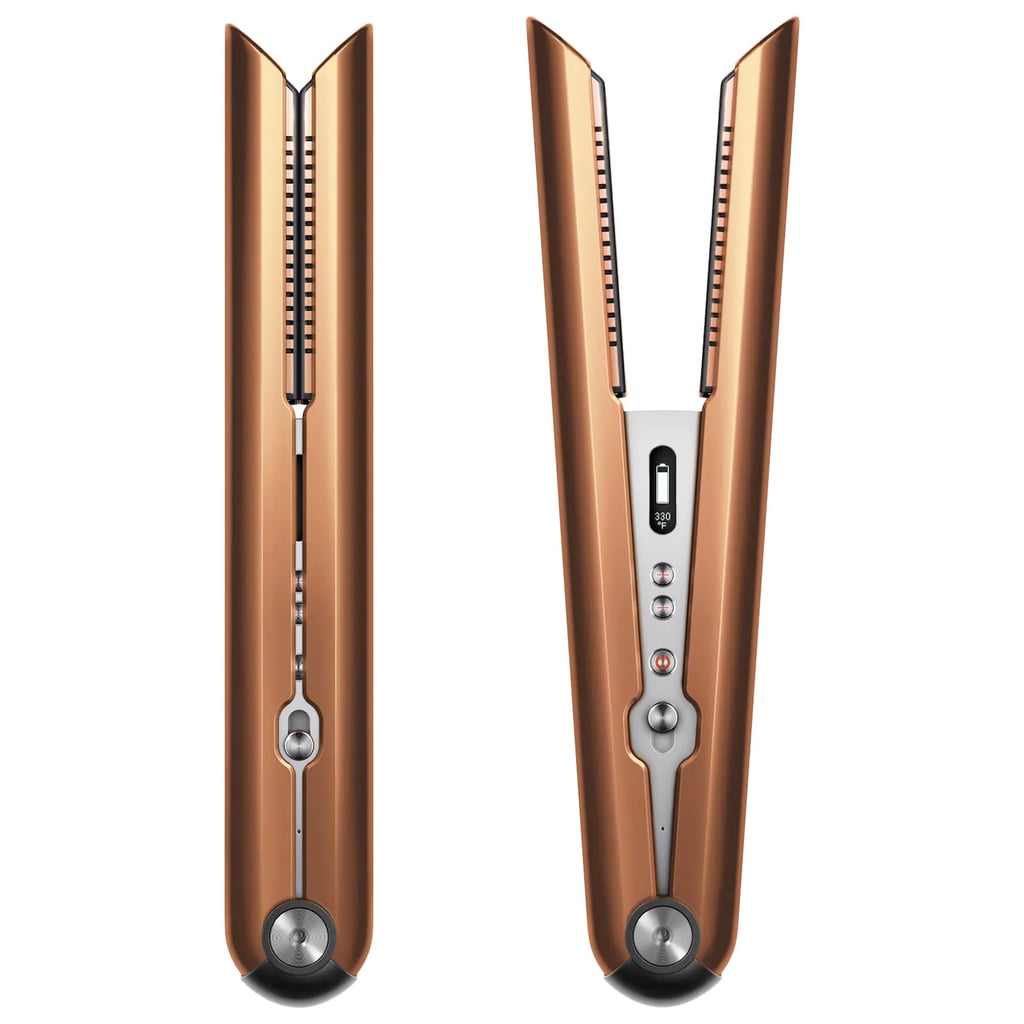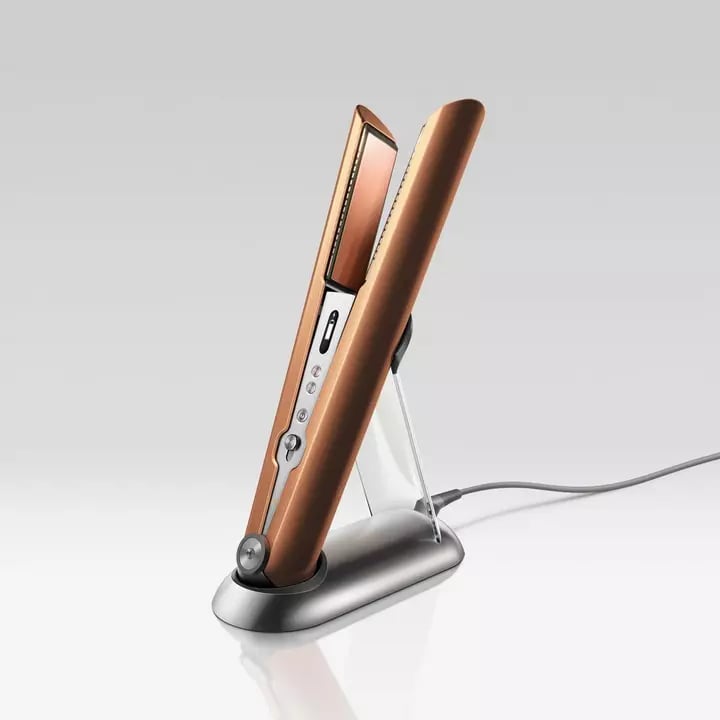 Source: Read Full Article