Velaterapia May Look Terrifying, but There Are a Lot of Benefits to This Candle Treatment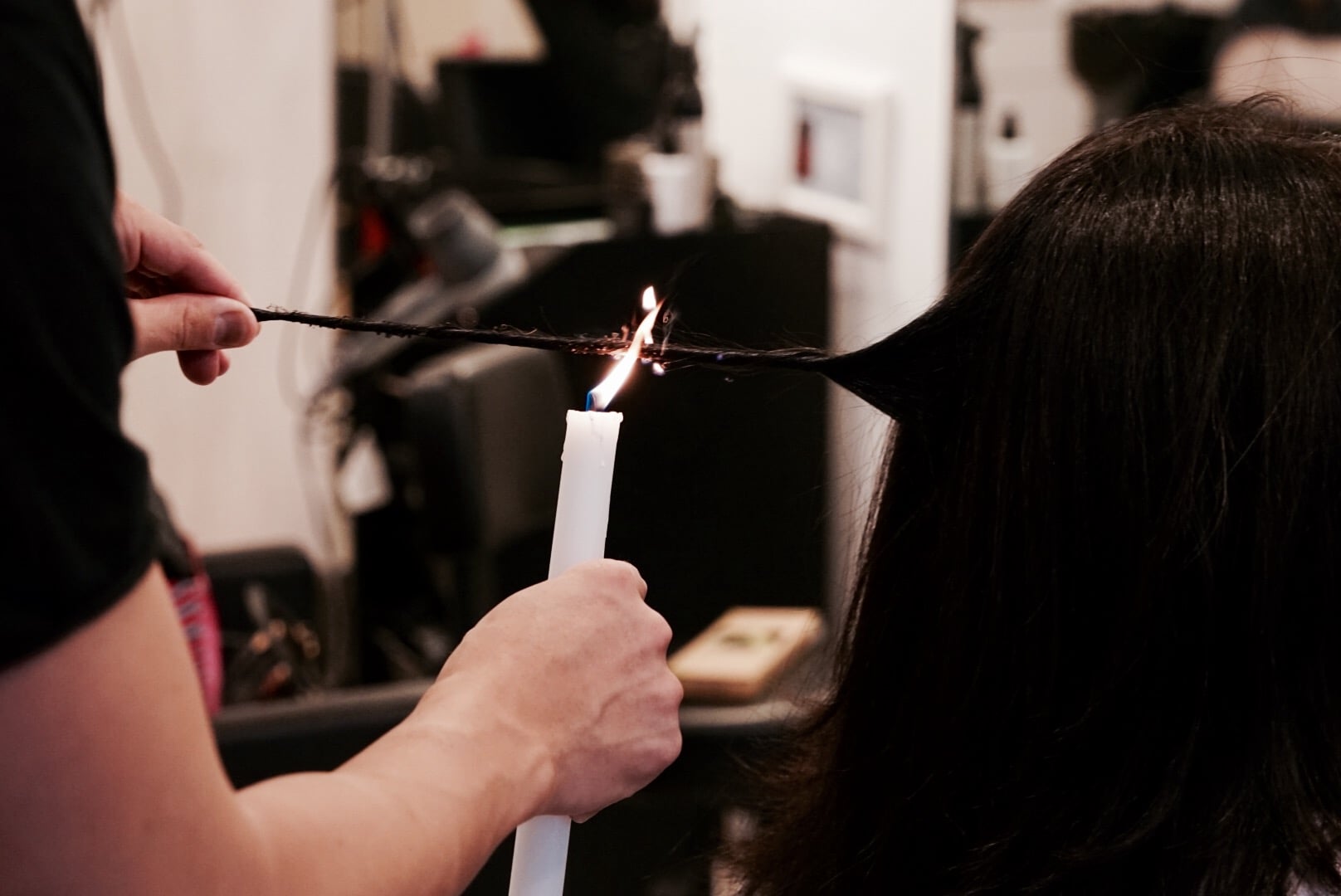 For most people, the idea of putting a lit candle to their hair is terrifying. Anyone who's had the misfortune of accidentally lighting a strand of hair on fire, be it from leaning over a lit flame on a coffee table or worse, a birthday cake, knows the experience is scary (and pretty unpleasant on the nose). And yet, candle haircutting is a popular technique that people pay top dollar for at a hair salon. It's funny how adding a skilled professional into the mix changes things, isn't it?
Candle haircutting, or velaterapia, originates from South America and has been going on for centuries (there are resources that say Cleopatra swore by singing her ends), but it took a little while for it to make its way to the U.S. It involves running a lit candlestick over a twisted piece of hair to remove dead ends and leave hair silky-soft, but there's no denying that at first glance it looks a little intimidating.
"Velaterapia or candle haircutting can magically transform the hair — the technique burns and seals the open ends of the hair, preventing future breakage and dryness," Ricardo Gomes, owner of Ineffable Hair Salon in New York City and velaterapia specialist who has performed the technique on Irina Shayk, Lais Ribeiro, and Candice Swanepoel, among others, told POPSUGAR. "After the dead split ends are washed away, the hair becomes more receptive to nutrients, allowing a deep conditioning [treatment] to work more effectively and close the cuticle for stronger, shinier hair."
The key to the success of candle haircutting is a trained professional with knowledge and experience in it — by no means should you attempt to take a lit candle to your hair at home. Gomes warned, "There's a good chance that you can set your hair on fire."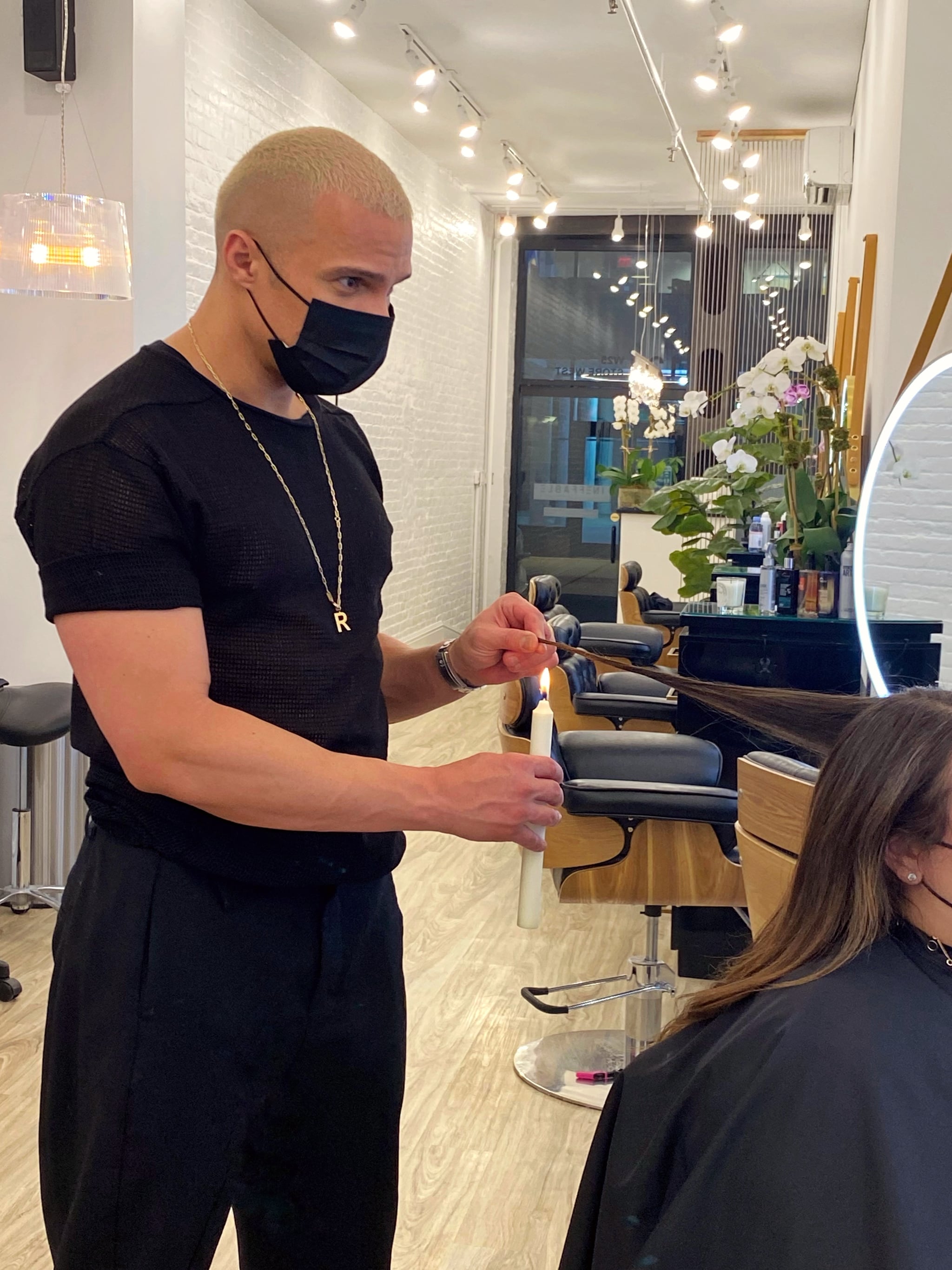 It's most sought after benefit is being able to remove split ends without taking away length as a traditional trim would, but it does more than that. "In the long term, a few months after the treatment is done, the growth on length is unbelievable," said Gomes. "Clients love the feeling of thicker, fuller, and healthier hair that velaterapia can deliver." Because the process doesn't involve any chemicals, Gomes explained that it's experiencing a resurgence in popularity thanks to those looking for natural hair care alternatives.
If your hair needs a refresh but you don't want to cut off any length, chances are you're a good candidate for this treatment but you should consult with your hairstylists to be sure. "Usually, I recommend the treatment for clients with over-processed hair due to excessive coloring or highlighting, or those who abuse hot tools such as flatirons and curling irons," said Gomes. "I highly recommend clients to come see me and follow up every 30-45 days — velaterapia is a shock treatment to the hair and should only be done every three to four months."
https://www.instagram.com/p/4CSlQaQm83/
Source: Read Full Article