Alabama Barker Defends Her Rap Music Inspiration & Dreams In Fiery Since-Deleted Video! Yikes!
Alabama Barker isn't here for the online hate!
The 17-year-old has been the focus of considerable social media backlash in recent days. As we've previously reported, Travis Barker's daughter caught hate for soft-launching a rap music career in recent weeks. Critics slammed her TikTok rap vids, accusing her of cultural appropriation and "Black girl cosplay." But now, she's responded! And… then deleted it. Uh-oh!!
On Monday, Landon Barker's little sister posted — and then quickly deleted — a response vid addressing her most vocal haters and critics. Per People, the clip went up via TikTok on Monday evening and came down just a few hours after it was posted. But before Alabama could delete the clip, viewers took it all in…
The teen started the clip by explaining her frustrations with last week's severe online criticism:
"I'm tired of people saying I don't know anything about rap music, I wasn't raised around rap music, I wasn't anything. So, let's take a little field day into my life because you guys know it so well."
And she wasn't kidding about those receipts! She went ALL in on old pictures!
First she shared a photo of herself as a young girl from back in 2011 that was taken alongside Nicki Minaj. The pic was snapped during Lil Wayne's I Am Music II tour that year, where Alabama's dad was performing. The teen explained:
"So, the first thing that I'm going to point out is this tour. This tour was when I was about 5 years old. 5 years old watching her set every day. I knew every lyric."
She then shared a snap of the single cover for Gimme Brain, which was a musical collab between Travis, Lil Wayne, and Rick Ross, as she argued over it:
" another song I knew by heart when I was like 5 years old. Just more proof to the pudding I 'didn't grow up around rap music.'"
As People notes, that track actually dropped in 2019 — when Alabama was 13 years old — and not when she was "like 5 years old," as she claimed. But whatever! Just minor details! LOLz!
Next, she shared another snap of her dad and the New Orleans-born rapper posing together. It was then followed by a pic of Travis and Rihanna recording a remix of the Barbadian singer's 2007 single Umbrella, to which she said:
"I went to Rihanna's music video when she shot the Umbrella song, I believe — or one of her songs. So, another song I loved,."
She then followed it up with the tour poster for Blink-182's nationwide series of shows a few years ago with Lil Wayne, and explained:
"Then, once I got a little bit older this was another tour that I was on. It was Blink and Wayne. Every night I would watch the Wayne show when I was like 11 years old."
Again, that tour went down in 2019, so Alabama would have been 13 — and not "like 11 years old" — when it happened. Details, details, details! She shared more old photos with rappers from there, including an image of herself posing with A$AP Ferg. Regarding that pic, Alabama commented:
"This is us at dinner with A$AP Ferg and my dad. I was also a huge fan of his music, and I knew every lyric to half of his songs."
And she didn't just address the rap music side of the controversy. The embattled teenager also slammed other criticisms people recently found in her, including callouts about her nails! Speaking over one other uploaded pic, where the trending teenager can be seen rocking long, colorful nails, Kourtney Kardashian's daughter-in-law said:
"It wasn't just rap music. For everybody telling me, 'oh, she wants to wear nails now,' or 'she thinks she's this, this and that,' this was in 2012."
And Alabama finished with a flourish!
To conclude her since-scrapped vid, Travis' daughter slammed her social media critics and asked everybody to either support her dreams of back the f**k off:
"Since I could walk, I was in the music industry. I was watching my dad perform in punk bands, rock bands, in rap concerts, everything. So, for the people that say, 'oh, she doesn't know anything about rap music. She didn't grow up around rap music. Why is she doing this? Why is she doing that?' I've been influenced by rap my entire upbringing and punk rock. I know I am privileged, and I'm beyond grateful for that and blessed. It's not OK for people to make fun of or disrespect any culture at all. So, if me being a rapper bugs you, then you can just keep moving and stop commenting."
Damn!!!
Reactions to Alabama's intense takes, Perezcious readers?? Share 'em down in the comments (below)!
Related Posts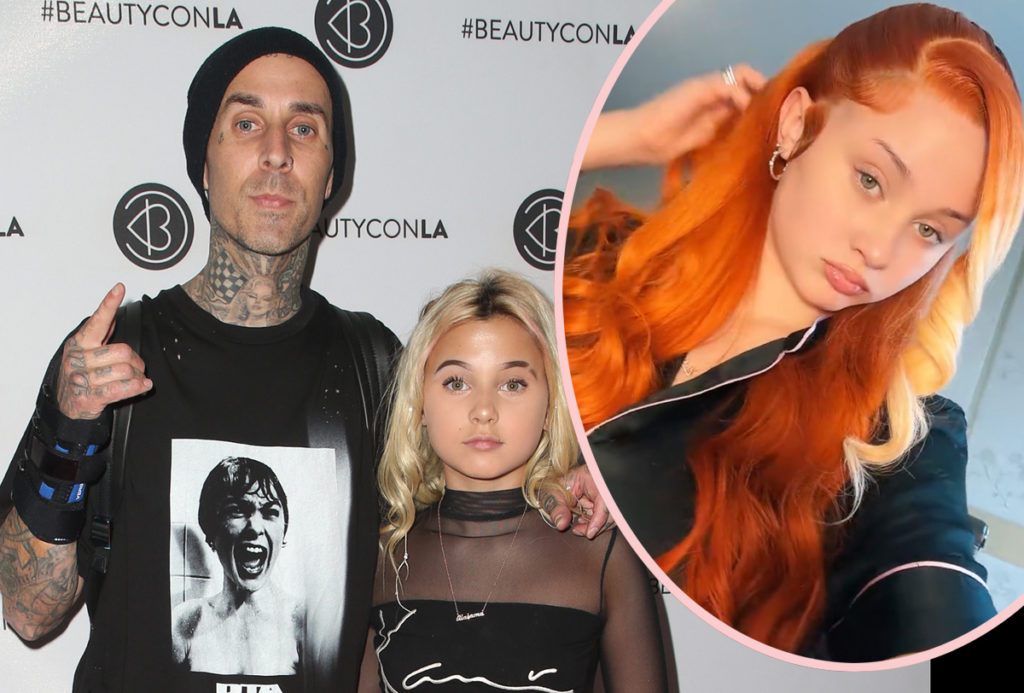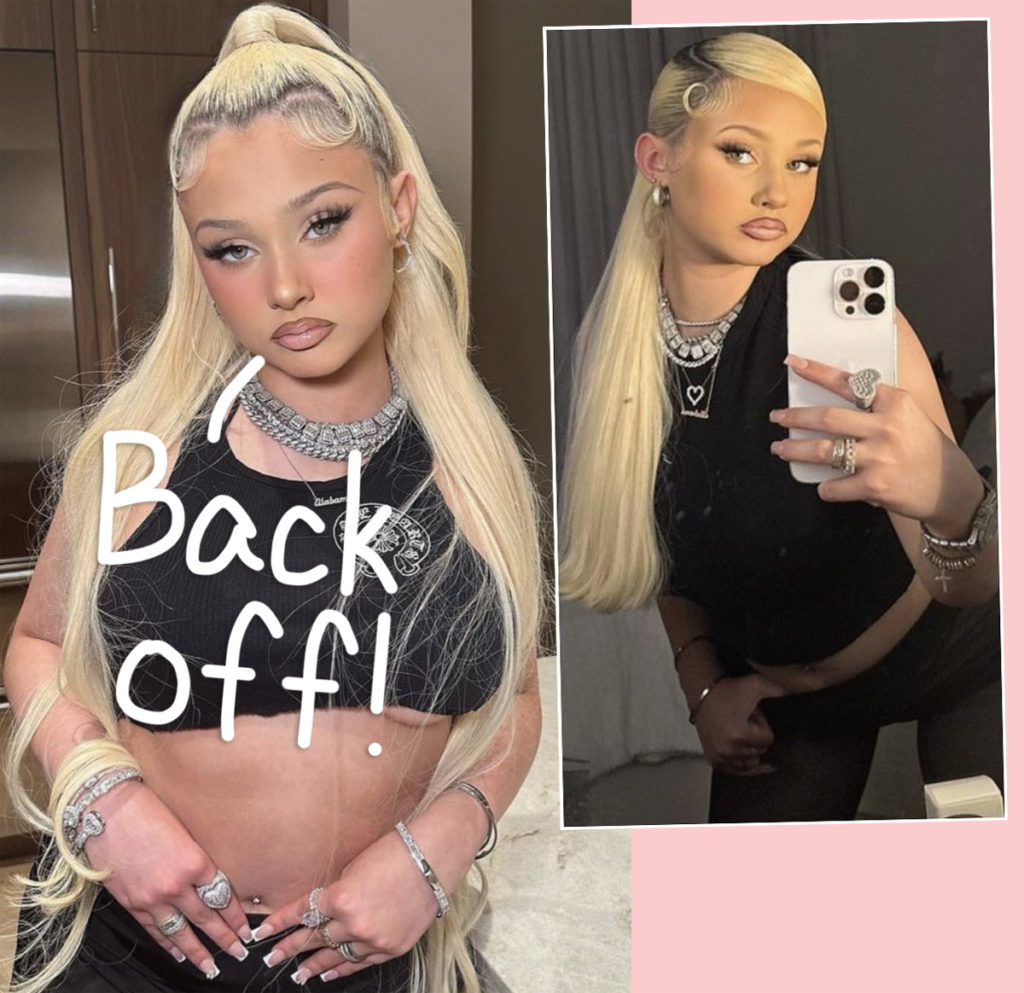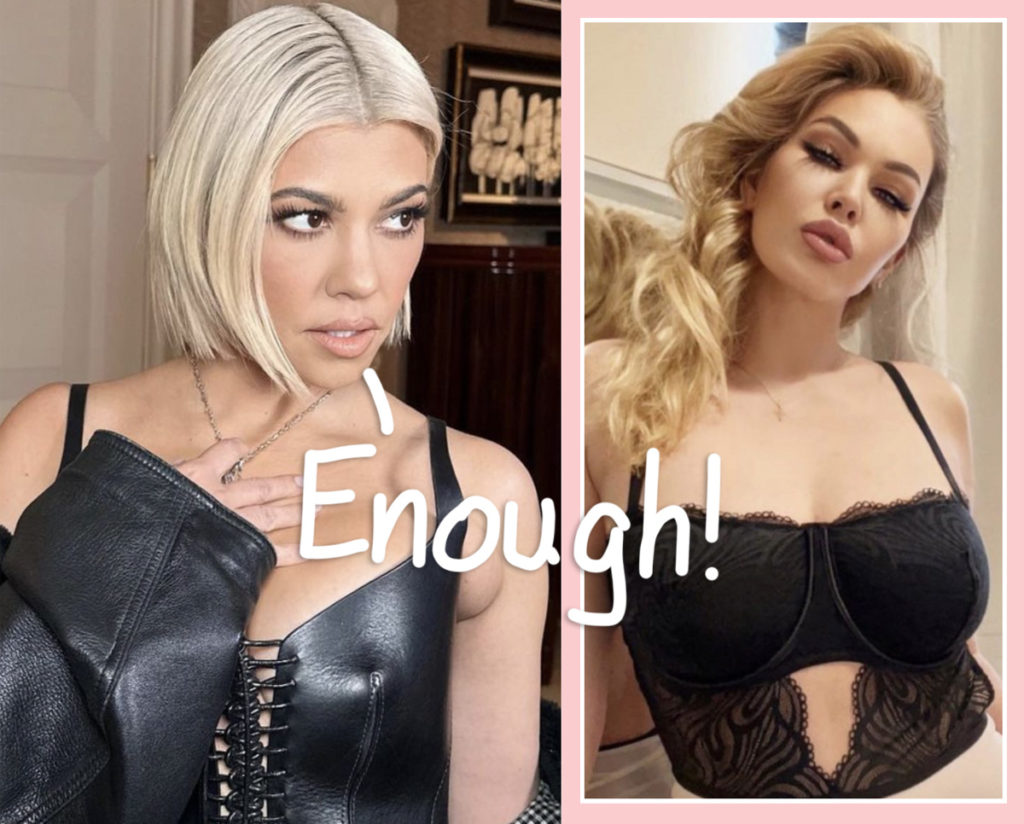 Source: Read Full Article