Alessandra Ambrosio Warns Trick or Treaters To 'F*** Off'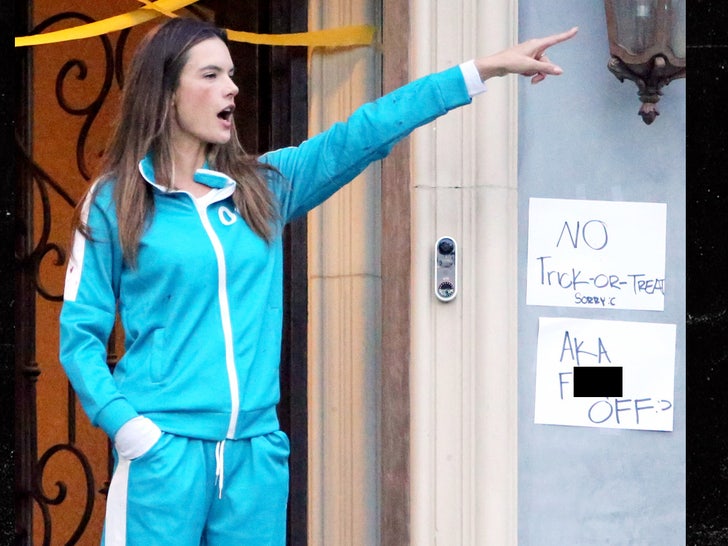 Alessandra Ambrosio apparently has an issue with trick or treaters showing up at her house — because she literally told them to "f*** off."
Ya gotta see the signs the retired Victoria's Secret supermodel posted by her front door on Halloween — one reads, "No Trick-Or-Treat Sorry 🙁 " … and the other drives the point home further, saying "AKA F*** OFF 🙂 "
The handwritten notes are taped right next to the doorbell … so ya couldn't miss it, and Alessandra's even standing guard outside, pointing trick or treaters in another direction.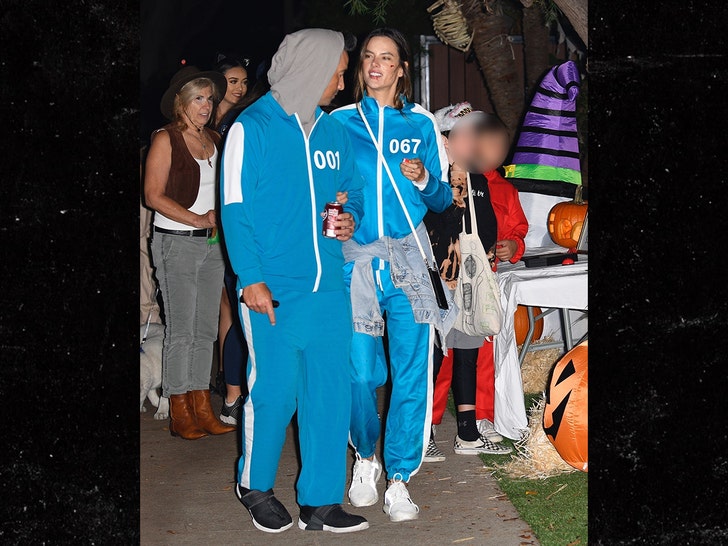 It's unclear what Alessandra's beef is with candy-seeking kids, because she's not against Halloween or trick or treating at other folks' homes — she and her man, Richard Lee, dressed up the family in "Squid Game" costumes and took her son door-to-door asking for candy.
So, this is more of a "do as I say, not as I do" vibe from AA.
Source: Read Full Article