Austin Butler's Chilling Singing Skills Highlighted in Eerie 'Elvis' Test Clip
Austin Butler immersed himself in the life and music of Elvis Presley upon his casting as The King of Rock and Roll in Baz Luhrmann's Elvis. Not only did Butler want to understand Elvis' personality, but he also needed to master his speech, mannerisms, and Presley's singing style. He spent three years embodying the entertainer to deliver a breakout performance. Butler's dedication is cemented in an eerie test clip tweeted by the director.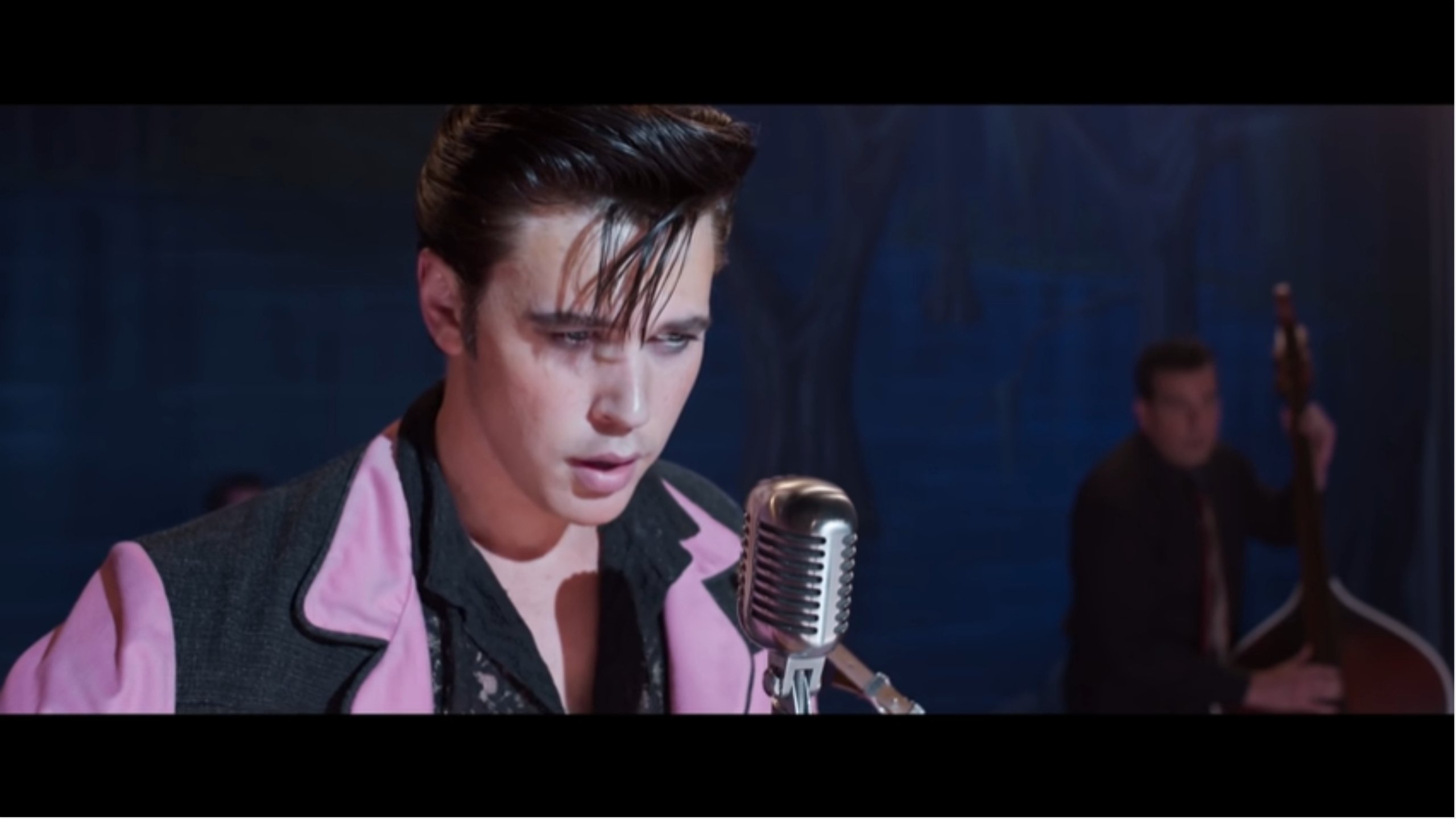 Austin Butler can't seem to shake Elvis Presley's ghost
Almost a year after filming wrapped on Elvis, Butler can't seem to shake Presley's ghost.
Presley subsequently influenced Butler so much, that fans have noticed the actor appears to have adapted the singer's speech pattern.
"I hear that a lot, but I didn't do anything else for two years. That's a large chunk of life," Butler said to Elle Australia. "I'm not surprised that it clicks in."
He continued, "I'm a shy person. When I know that there are bits of Elvis that I'd have to click into to go out on stage and be in front of a ton of people, there are triggers. You spend so much time obsessing about one thing, which is like muscular habits. Your mouth can change."
'Elvis' director Baz Luhrmann tweeted a 2019 test clip showing off Austin Butler's chilling singing skills
Elvis director Baz Luhrmann was so impressed by the work Butler did to do justice to the King of Rock and Roll that he tweeted a 2019 camera test to show off the actor's skill set.
In the film, Elvis' early voice is sung exclusively by Butler.
However, as the singer ages, Butler's voice is blended with tapes of midlife Elvis to give as similar a vocal tone as possible, a decision by Luhrmann.
Subsequently, in the caption to a video clip showcasing Butler in his first camera test singing "That's All Right Mama," Luhrmann applauded Butler for his dedication to the role.
"I feel I haven't been clear enough in conveying that Austin sings all the young Elvis in the movie so forgive me. I thought you might find this 2019 camera test fascinating," the director tweeted.
"Thank you, Austin Butler, for letting me share this early test to give the fans an insight into your journey," Luhrmann said.
The actor's singing skills were important: 'The voice is so important for Elvis'
Butler calls Presley an "extraordinary human being" in the above Instagram video.
"We all know the icon of Elvis," Butler said. "But what always fascinates me are the intricacies of the human being."
"He's the American Dream," the actor continued.
However, Butler subsequently confirmed he started out as a "sponge" regarding Presley's life and music.
"Reading every book I could get my hands on, watching everything, treating it like a detective. Also, working with different vocal coaches and working on that because the voice is so important for Elvis," Butler explained.
Butler wanted to do Presley justice and honor his life with his characterization.
"He was such an extraordinary human being, larger than life itself. It's been that thing of 'how do you climb Mt. Everest? One step at a time,'" the actor concluded.
Source: Read Full Article