Britney Spears Throws Sexually-Charged Divorce Party with Shirtless Men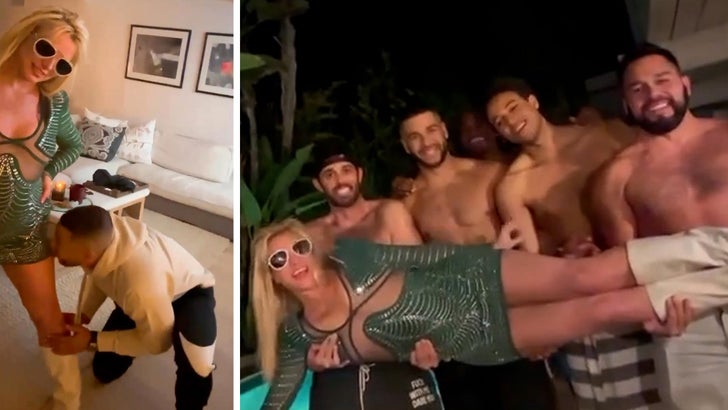 Britney Spears is working fast to put Sam Asghari behind her … surrounding herself with a ton of shirtless men, all vying for Brit's attention.
The pop star posted the racy video on Instagram, showing one guy trying to lick Brit's leg all the way up to her thigh. You can hear the cameraman order him to, "Start at the boot, bro.."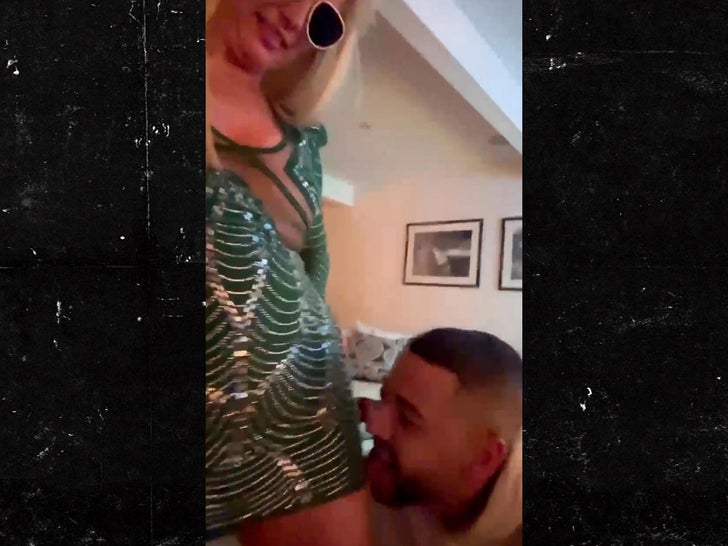 The video then jumps to Brit being hoisted up by 5 bare-chested men around a pool. Brit seems more than satisfied, punctuating the moment with "Okay cool!"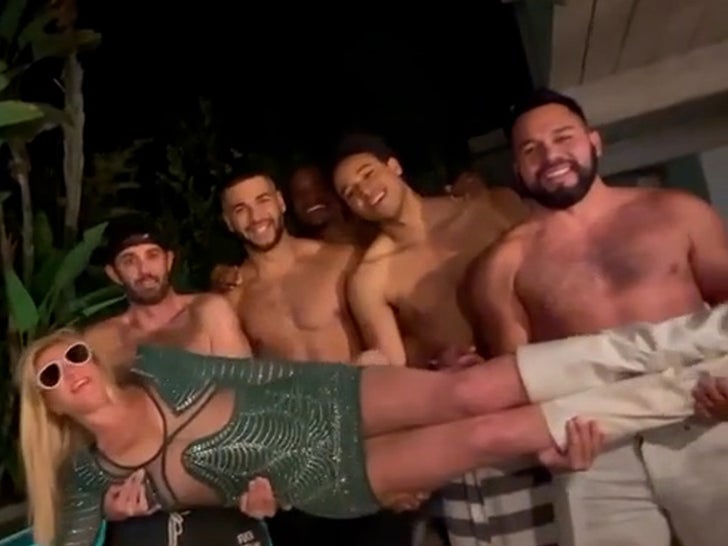 Brit wrote in her caption, 'When you go to meet up with a so called "friend" and drive an hour for chicken! Then you have to wait in the car and need to use the bathroom."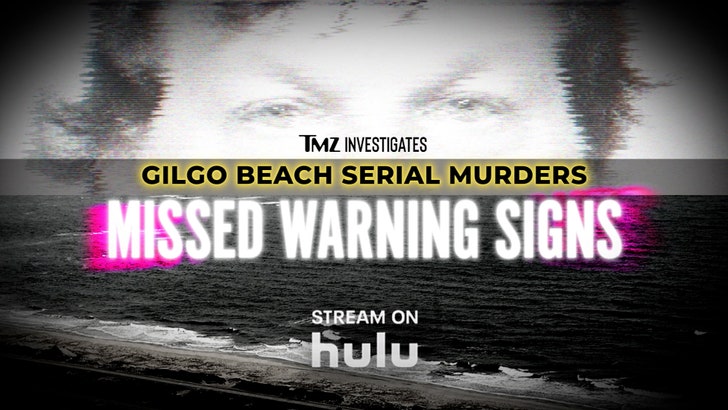 She continued. "So what does a b**** like me do?! I put my green dress on and show up at my friends! I invited my [favorite] boys over and played all night!"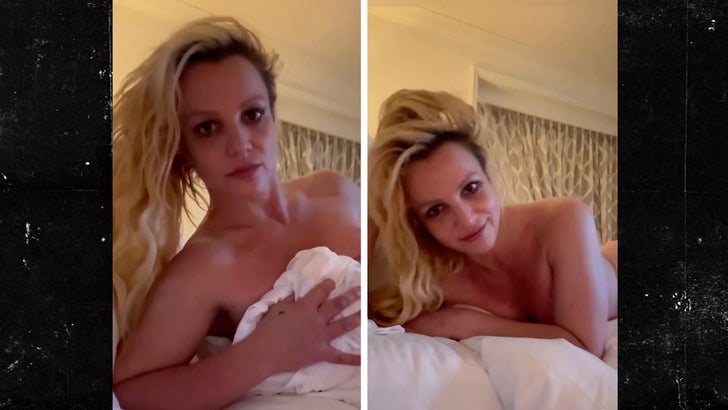 On Sunday, Britney also posted a topless video on Instagram. Of course, last weeks' drama when Sam Asghari filed for divorce from Britney, citing irreconcilable differences.
Since then, it's been all downhill for the exes, who are no longer talking to one another.
Source: Read Full Article