Cardi B Tells The NYPD To 'Suck On A Fart & Suffocate' Over Drama SHE Unknowingly Caused!
Cardi B has some potent words for the NYPD.
The Clout rapper launched an expletive-filled tirade against the department via Instagram on Tuesday night after police allegedly helped shut down an event hosted by Cardi's dear friend.
In the since-deleted video, the Bronx native accused the NYPD of scaring off the principal of the Brownsville school where her pal, Star Brim, was scheduled to host a back-to-school drive next week.
Seeing as her friend was simply aiming to "help the community," Bardi was seeing red. She raged:
"I find that s**t so f**ked up by the NYPD… it's like this is really for the kids; Shorty was really coming out her pockets, just to help the community, and it was for kids to have a fun, positive day."
She then flipped a middle finger to the camera as she continued:
"I just find that s**t so f**ked up. And f**k you and mother**king suck a fart and suffocate on it. F**k you!"
You know you've done wrong when Cardi tells you to suffocate on a fart…
But apparently, girl made a big stink for no reason!
According to TMZ, the event Cardi was upset about was NOT canceled, but merely postponed because officials wanted to get more security. A rep for NYC's Department of Education told the outlet:
"This is a misunderstanding and the event will not be canceled. The Principal of Brooklyn Democracy Academy was not previously aware Cardi B was planning to attend her back-to-school event, and she was concerned there would not be enough security in place."
So, Cardi was the reason the event got postponed in the first place?!
The NYPD, for their part, were reportedly never involved — and didn't even know about the event until the rapper threatened them with wishes of flatulent asphyxiation.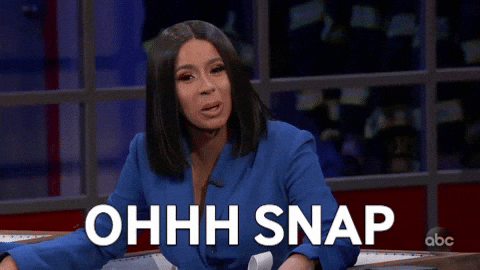 Meanwhile, the Grammy winner still has an open felony assault case in Queens stemming from the alleged attack on two bartenders at a local strip club.
As we reported, the 26-year-old was indicted by a grand jury back in June on 14 charges, including two counts of felony attempted assault with intent to cause serious physical injury, misdemeanor reckless endangerment, assault, criminal solicitation, conspiracy, and harassment.
She's pled not guilty to them all, but prosecutors claim Bardi orchestrated the attack on bartenders Jade and Baddie G because she thought the alleged victims, who are sisters, were sleeping with her husband, Offset.
The mother-of-one was initially charged with two misdemeanors — assault and reckless endangerment — but those charges were replaced by the grand jury indictment. Sources previously claimed the prosecution decided to take the case to the grand jury because of undisclosed information discovered during their investigation. 
Cardi seems largely unbothered by the case, though. Back in December, she skipped out on a court hearing because of a "previously scheduled commitment" (AKA filming a music video in Miami). Once she did manage to grace the court with her presence, the starlet rejected a plea deal that would have given her a conditional discharge in return for pleading guilty to a single misdemeanor.
The case is still ongoing, and CB is clearly not afraid of the NYPD in the meantime.
Related Posts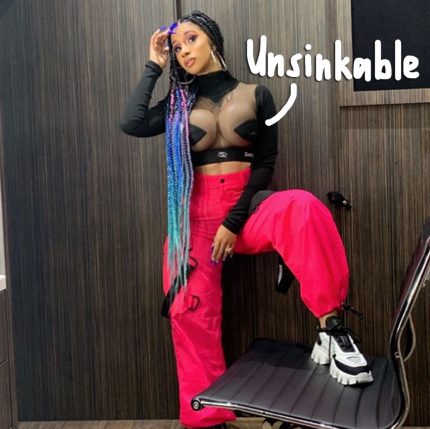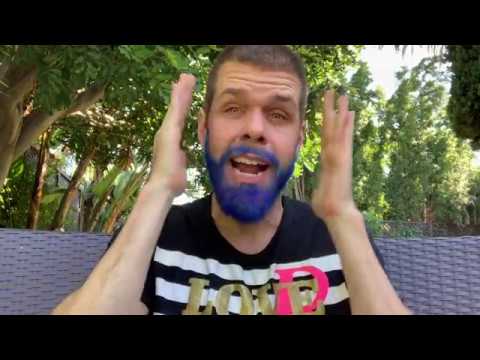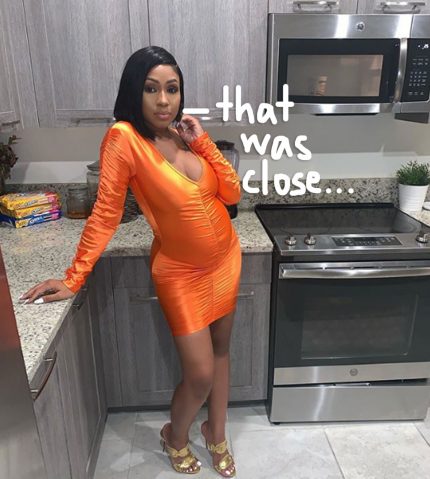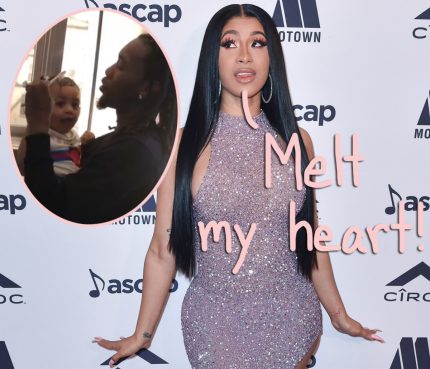 Source: Read Full Article