Celia Walden: The Sussexes are leading separate lives & breaking apart
https://www.instagram.com/p/Crc0szULIfH/
The British media had all of their talking points about Prince Harry and Meghan. The storyline rollout had already begun: Harry's plan to go solo to the coronation indicated a rift with Meghan. Harry is "unhappy" and "homesick" and desperate to move on from Montecito. Where's Meghan, they would gleefully cry. She must not support Harry's decision, they would wail. Divorce incoming, they would hysterically predict. Then Meghan and Harry looked glowed-up and loved-up at the Lakers game on Monday night. An eyewitness told Entertainment Tonight that H&M "seemed really happy and were having a lot of fun." There were loud cheers for them when they appeared on the Jumbotron. The Daily Mail hysterically tallied up the cost of the Crypto.com Arena suite as well, because everyone on that island is so upset that the Sussexes are happy, healthy, rich and free. A $15,000 VIP suite! $55 bottles of wine! $45 for a six-pack of beer! Snacks of popcorn, pretzels, salsa and buffalo chicken sandwiches! The Mail is GAGGED.
Speaking of, Piers Morgan's wife Celia Walden got the memo about the new Sussex talking points and I guess she didn't care about the Sussexes' loved-up appearance at the Lakers game. Walden barfed this out on GB News:
Prince Harry and Meghan Markle are "breaking apart and leading separate lives" according to a royal commentator. Celia Walden told GB News that the Duke and Duchess of Sussex are pursuing different agendas. She added that the couple's public duties are resulting in them leading slightly separate lives.

Walden said: "She wants the attention kept firmly on her because that is where the attention should always be. I think also there are already whispers of the idea that Harry and her seem to be breaking apart from each other in terms of their agendas slightly. They are both sort of leading slightly separate lives in terms of their public duties at the moment. And I suppose that is tricky for her because she needs the whole couple thing to be front and centre."
[From GB News]
No, my absolute favorite of this genre is "why didn't Meghan promote Harry's memoir?!?" Because Harry promoted his own memoir and Meghan has shown everyone for years now that she can move in and out of the public eye whenever she wants. Clearly, Meghan and Harry have different things on their plate, but that's not indicative of "separate lives." If Walden is so concerned about royal couples living separate lives, perhaps she should take a glance over at William and Kate?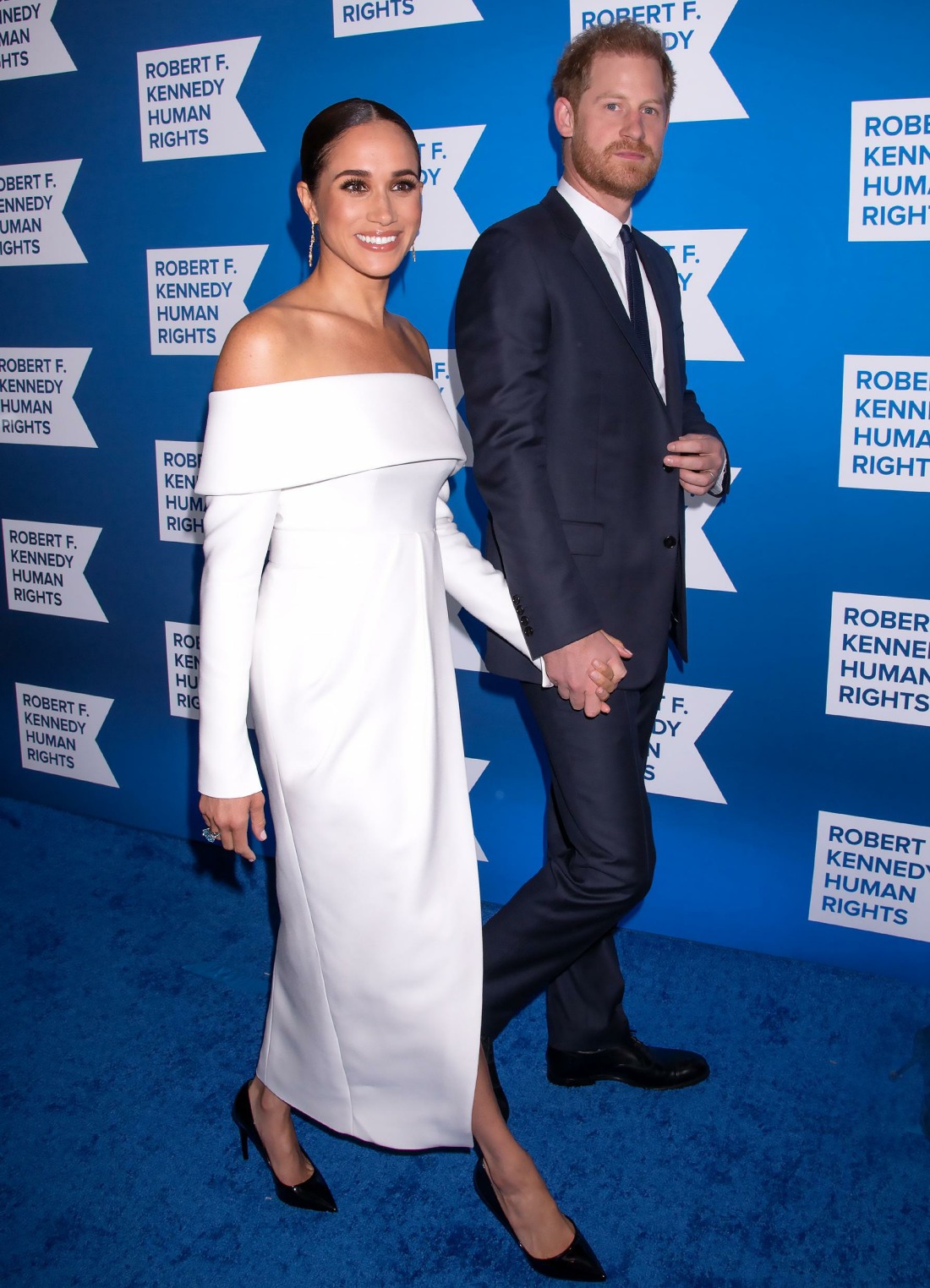 Photos courtesy of Cover Images, Instagram.
Source: Read Full Article