Charlie Sheen and Denise Richards Daughter Sami Celebrates IG Milestone Amid Child Support Drama
The 17-year-old teen seems unbothered despite the nasty war of words between her parents after the former 'Two and a Half Men' star stopped paying his ex-wife child support.
AceShowbiz –Charlie Sheen and Denise Richards' daughter is seemingly enjoying her sudden rise of fame amid her parents' child support drama. Sami Sheen is celebrating her Instagram milestone after reaching 30,000 followers on the photo-sharing platform.
Sami, who is the eldest child of Charlie and Denise's two children together, took to her Story on early Tuesday, October 12 to share a screengrab of her account's homepage. "YOOOOO WE JUST HIT 30K," she wrote over the snap. "very very happy & appreciative of this little milestone. So thank u hehe," the 17-year-old added.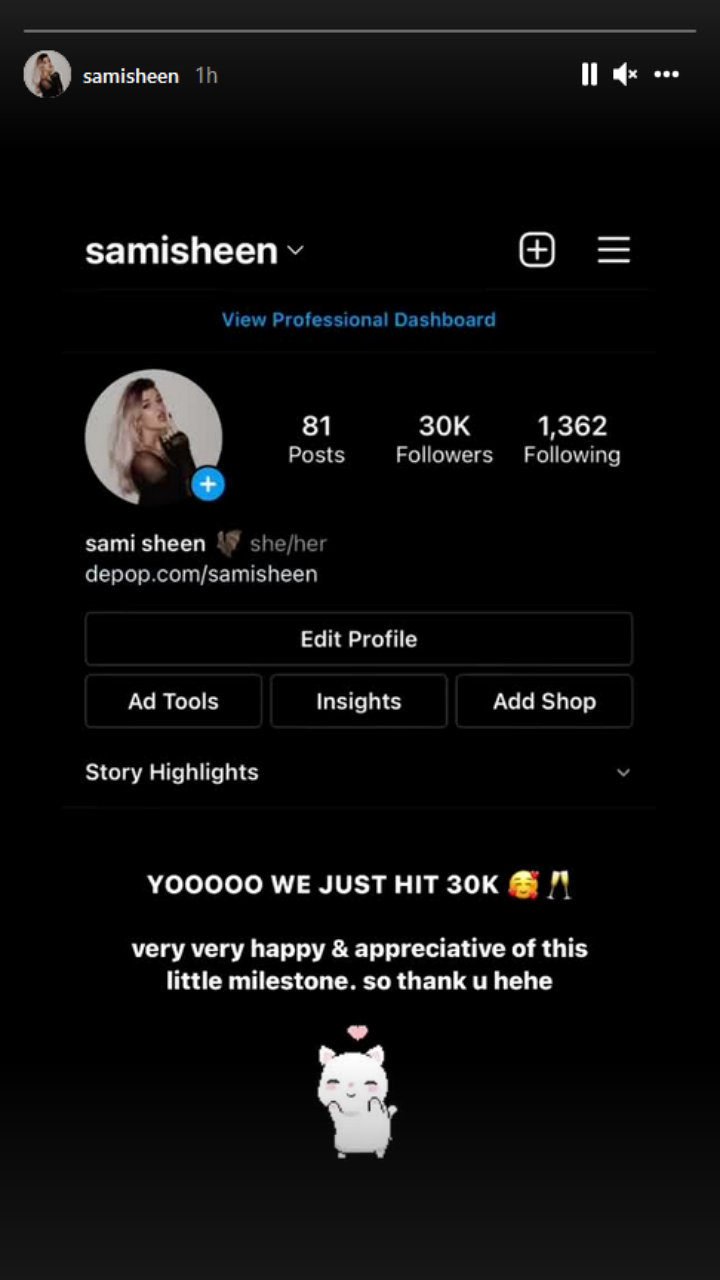 Sami Sheen celebrated her Instagram milestone.
Sami recently also updated her page with some glam gothic pictures. Sporting a see-through black outfit covered by a cardigan covering her entire body except for her belly area, she rocked a nose piercing and red lipstick while her nails were painted black.
In one of the snaps, she flipped the bird to the camera. Another image, which was posted in black and white, showed her holding an adorable cat on her lap. "clairvoyant," so she captioned the pictures.
Charlie and Denise's relationship has turned sour lately after the former was granted his request to stop paying his ex spousal support. The "Anger Management" alum claimed the decision was only "fair," considering the fact that he has maintained custody of Sami and their other daughter, 16-year-old Lola, since April.
"I think what transpired today is extremely fair," the former "Two and a Half Men" star said after the court hearing. He added, "It speaks to not just today, but it speaks historically to that same fairness."
Denise, however, was reportedly "very saddened by the entire situation." A source said she was "heartbroken that Charlie has taken this road. She loves those kids." Responding to this claim, her ex said to Us Weekly, "If [Denise] has a problem, she should go to the courthouse and talk to the judge."
Source: Read Full Article