Colin Kaepernick Mourns Harry Belafonte's Death, 'Your Impact Lives On'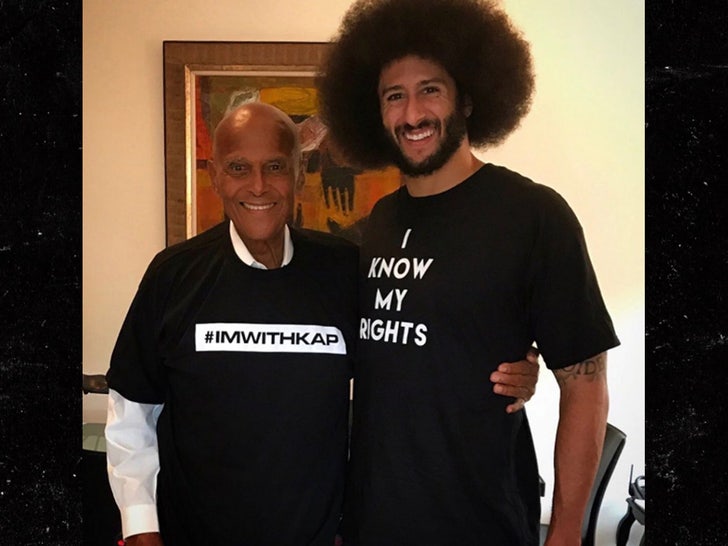 Colin Kaepernick is mourning the death of Harry Belafonte … paying tribute to the legendary singer and civil rights activist by thanking him for his mentorship and leadership.
The former NFL quarterback took to Instagram after news of the "Day-O" singer's passing broke on Tuesday … sharing a photo of them together with a sweet note.
"Thank you, Mr. B, for all of your years of mentorship, guidance, and lifetime of activism fighting for a better future for all of us," Kaepernick wrote.
"You will be missed by many, but your memory and impact lives on. I'm eternally grateful for our time together. Rest in Power."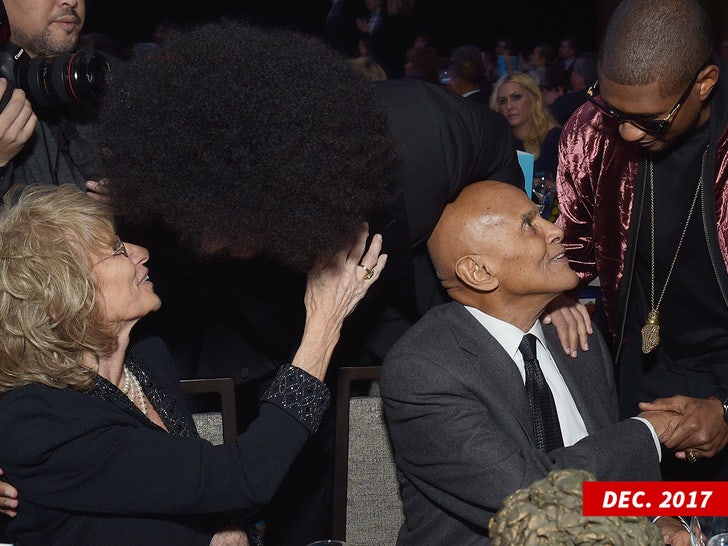 Belafonte — who was famously known for marching with Dr. Martin Luther King Jr. in the 1960s — was a huge Kap supporter … and applauded the ex-49ers star for standing his ground despite all the backlash he received for protesting racial inequality during the national anthem at NFL games.

Colin Kaepernick — Sits During Anthem … I'm Not Gonna Show Pride To A Country That 'Oppresses Black People'
"When a Black voice is raised in protest to oppression, those who are comfortable with our oppression are the first to criticize us for daring to speak out against it," Belafonte said of Kaepernick in an interview with NewsOneNow in 2016.
"I think that it's a noble thing that he's done. I think that speaking out and making people aware of the fact that you are paying homage to an anthem that also has a constituency that by the millions suffer is a righteous thing to do."
Belafonte added, "The fact that these people are having these 'How dare you speak out against lynching?' and all of the things that racism stands for or the conclusions to racist acts permit – I think is a statement about America."
"I think he's a noble and a courageous man having done that."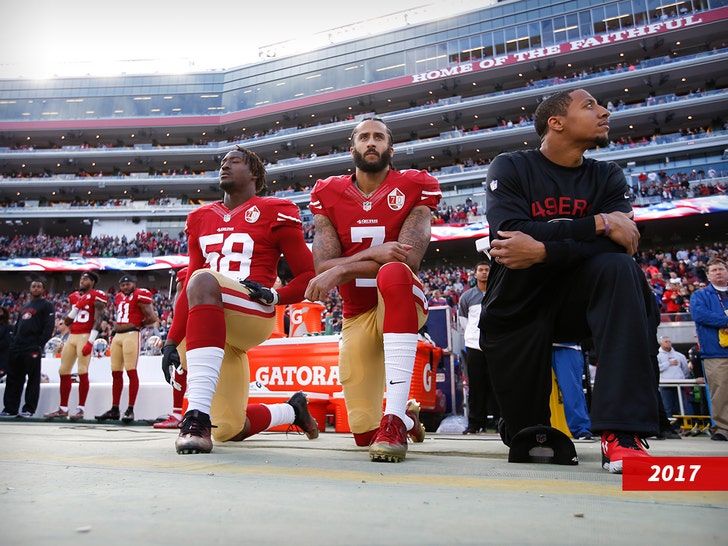 Belafonte was 96 and leaves behind his wife, four children, two stepchildren, and grandchildren.
R.I.P.
Source: Read Full Article