'Family Guy' mocks college admissions scandal in Emmy campaign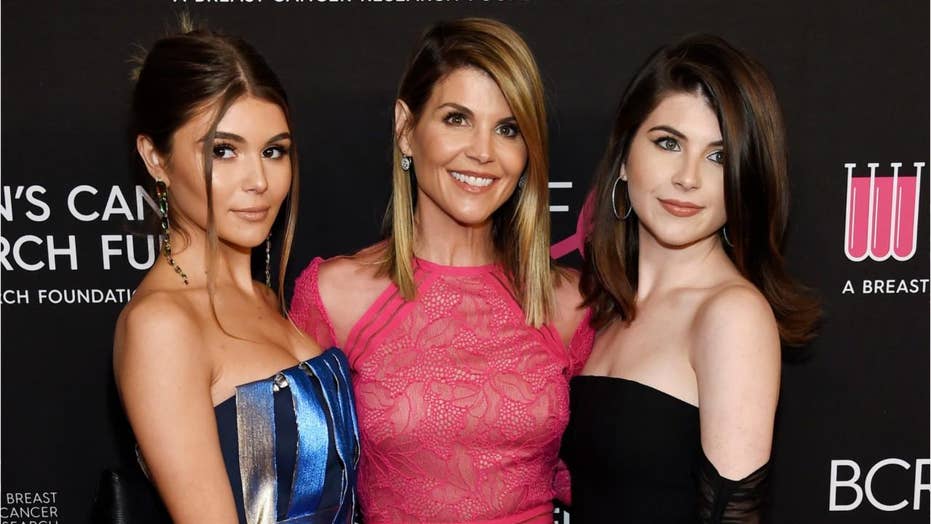 College admissions scam has Olivia Jade wanting to go back to USC
Entertainment magazine Us Weekly is reporting Olivia Jade is desperately trying to return to USC after the college admissions scandal.
"Family Guy" poked fun at the college admissions scandal in its Emmy consideration ad.
The For Your Consideration image for Seth MacFarlane's long-running cartoon emblazoned the faces of Stewie, Lois, Meg, Peter and Brian Griffin onto the bodies of a crew team.
The text reads, "For Your Emmy Consideration: We've earned this. Family Guy Class of 2019."
The text in the image is in the University of Southern California's signature burgundy and gold colors.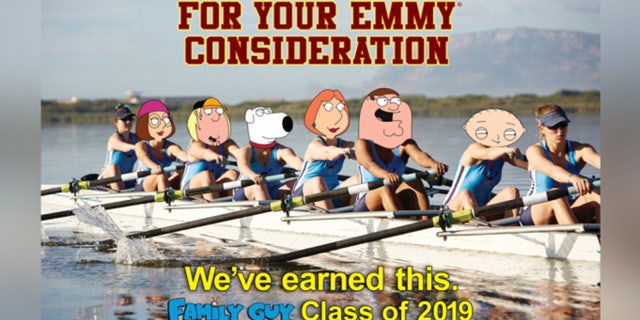 Characters from "Family Guy" are photoshopped into a rowing photo to mock the college admissions scandal.
(21st Century Fox)
The ad is a direct mockery of former "Fuller House" star Lori Loughlin's alleged involvement in the college admissions scam, Loughlin, 54, and husband Mossimo Giannulli, 55, were accused of paying $500,000 in bribes to scam mastermind William "Rick" Singer to get their daughters, Olivia Jade and Isabella, recruited to the USC crew team despite neither girl ever being a coxswain in high school.
Giannulli and Loughlin pleaded not guilty and were hit with additional charges of conspiracy and money laundering. If convicted on all charges, they each face up to 40 years behind bars.
Source: Read Full Article