Hyena Stalks Golfer Across South African Course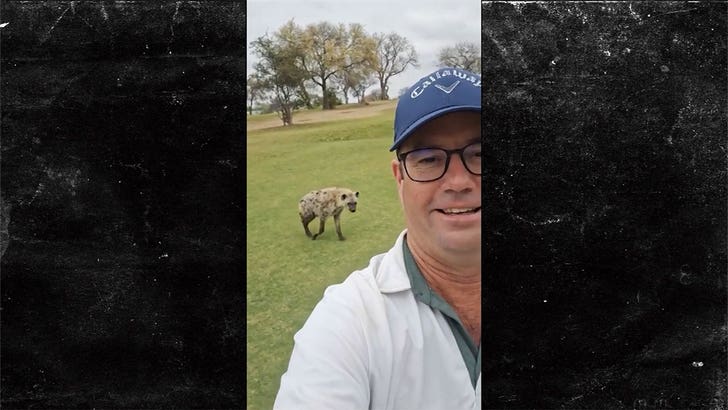 Wild scene out on a South African course this week … a golfer was stalked by a hyena all the way through a fairway — though, somehow, the guy managed to keep his cool the whole time.
The tense moments unfolded at Skukuza Golf Club in Kruger National Park … when a man who was trying to get in a casual 18 was joined by an unexpected visitor after teeing off.
You can see in selfie footage that the man filmed … a hyena walked up to him — and then followed him closely for a couple hundred feet.
But, the golfer wasn't rattled by the animal being so close to him … in fact, he smiled — and even joked, "Got a new caddie on the golf course."
Eventually, despite getting within a couple yards of the golfer, the hyena turned its attention elsewhere.
While it might seem weird the dude never panicked — the wild encounter is actually not a rare sight at the South African course … in fact, just a couple days ago, some lions were seen chompin' on a sprinkler head near a green.
Fun for some, maybe … but squirrels and birds seem like a way better alternative to us.
Source: Read Full Article