Kate Hudson didnt drink alcohol to prepare for her bikini scene in Glass Onion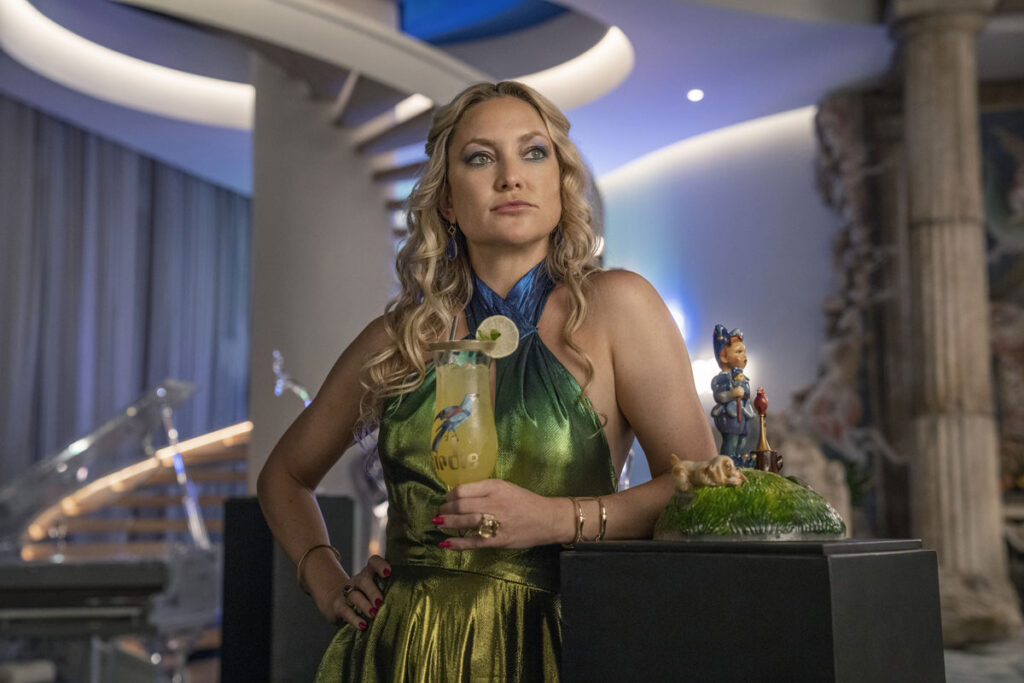 I saw Glass Onion over the holidays and enjoyed it as much as everyone else who streamed it. I liked the new caper, and I particularly loved the performances, even though I think Rian Johnson should be arrested for having Janelle Monáe and Leslie Odom, Jr. in the same film and not a single musical number. While I thought everyone was delightful, I was particularly pleased with Kate Hudson. I felt she lent something to this role I haven't seen from her in a while. She was delightful. Of course, why discuss a woman over 40's performance when you can talk about her body? So that's what This Morning and People focused on instead. For the scene that has the cast in and around the pool, Kate's flaky Birdie Jay character wears a cute orange biking while lounging under an umbrella. To get – or for Kate probably maintain – bikini ready, she stayed away from alcohol until they yelled cut on that that scene. While the rest of the cast was swimming in Ouzo and Aperol Spritzes under the Grecian sun, Kate was sucking on cucumber water, eyeing the wine jug and thinking "sooooon."
Kate Hudson had to show a special kind of restraint while filming Glass Onion: A Knives Out Mystery.

During a Wednesday appearance on This Morning, the 43-year-old actress revealed that she abstained from drinking alcohol before shooting a poolside scene in which her character wears a bikini.

"While everyone else was having Aperol Spritzes in Greece, I was just waiting for that scene to be shot so I could just join everybody," Hudson said of the ensemble cast, led by Daniel Craig and also including Dave Bautista, Kathryn Hahn, Leslie Odom Jr, Janelle Monáe, Madelyn Cline, Jessica Henwick and Edward Norton.

"Everybody was having a great time and I was like, 'I'll take that cucumber and feta,' " Hudson quipped of her pre-bikini-scene experience playing her "bold, very loud, tone-deaf, not-that-smart" character, socialite Birdie Jay.
[From People]
I'm not surprised. Alcohol is a great way to add bloat and that's not something you want when you're shooting in a bikini. Birdie Jay is a former model, so she would be conscious, this isn't exactly breaking news. It's kind of funny this is a point being made because they paid such attention to draw in crows feet on Kate and emphasize Birdie's fight with aging. But I guess showing a middle-aged woman who isn't a size four is a bridge too far. Kate works hard for her figure, though, so she should be allowed to show it off however she wants on screen. Lord knows no one is asking me to appear in a bikini anywhere.
Not to beat a dead horse but while Kate did look lovely in scene and the bikini was darling, she delivered a great line when Janelle's character surprised her. I laughed out loud. Wish they'd asked Kate about that instead, it's more interesting.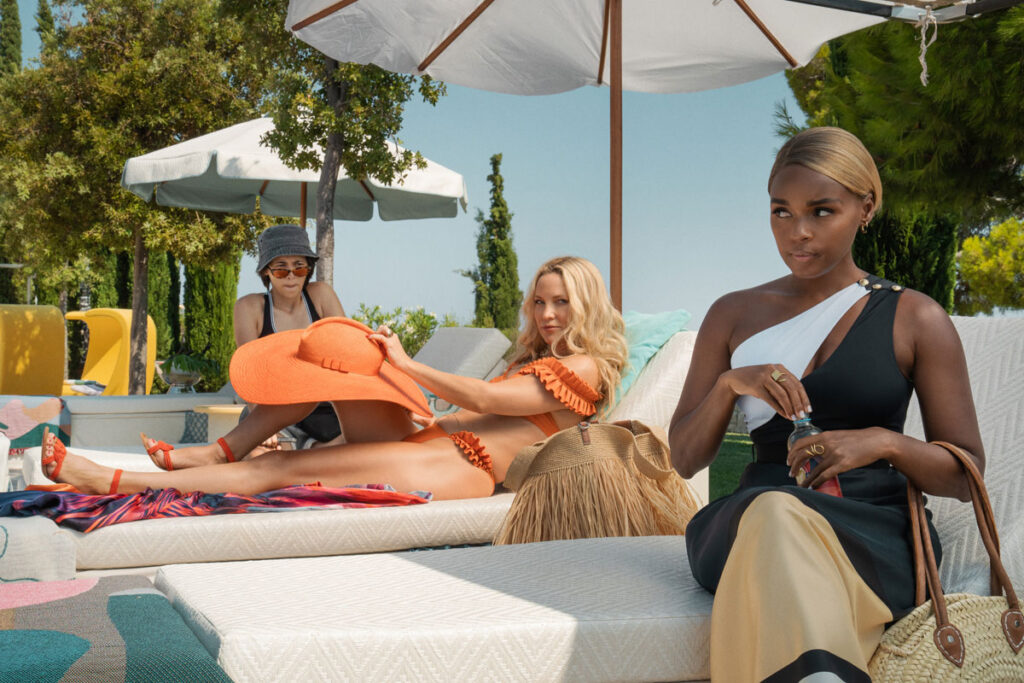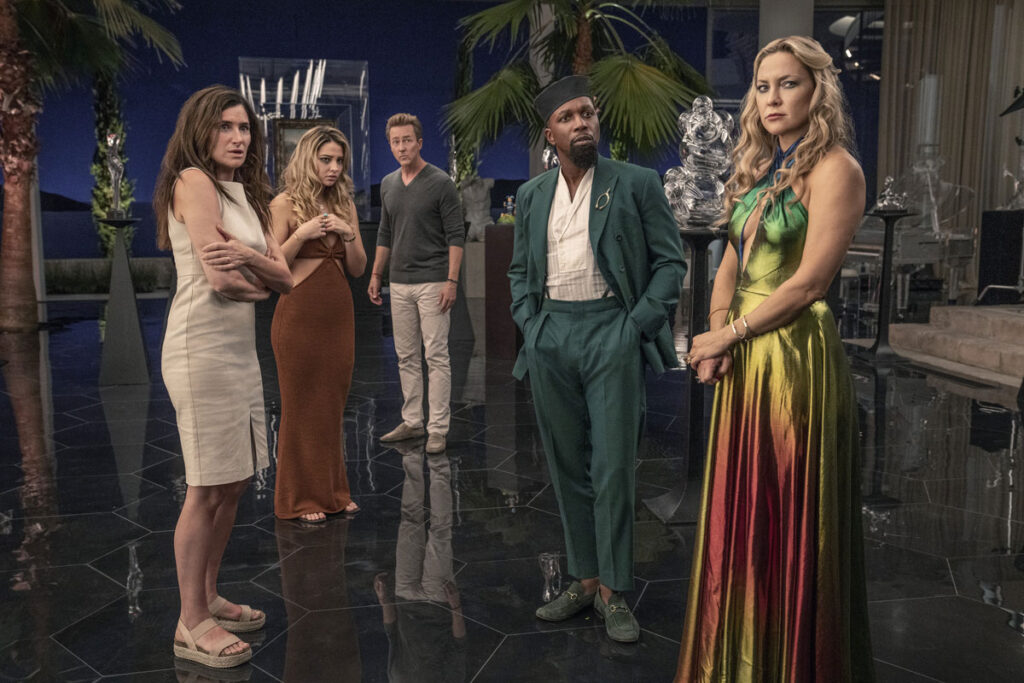 Photo credit: John Wilson/Netflix
Source: Read Full Article