Khloé Kardashian Pops OFF On 'Twisted' Narrative With Blac Chyna!
Khloé Kardashian's nails went hard today!
On the latest episode of The Kardashians, her close bond with Rob Kardashian and Blac Chyna's daughter Dream Kardashian became a topic of discussion. During a birthday party for the 6-year-old, Scott Disick praised Khloé for being a "co-parent" to her niece and helping to raise her with Rob. In fact, it was SCOTT who basically threw some not-so-subtle shade at the 35-year-old model by insinuating she wasn't the real co-parent in the situation! The Good American founder seemed to somewhat agree, calling herself a "third parent."
Although many have interpreted this scene as being shady toward Chyna, Khloé wants to clear the air before the narrative gets "twisted" some more. The 39-year-old took to Instagram Stories on Thursday to make it clear to everyone that she meant no shade toward the former reality star! She wrote to fans:
"It saddens me to see clickbait headlines that are taken out of context or twisted to be something it's not. I love ALL of my nieces and nephews more than I can express. Dream and I are particularly close. My brother and I are extremely close. I am with Dream all the time because I'm with my brother all of the time. I love her beyond measure. True and Dream are best friends and I feel so incredibly blessed they have this relationship."
Khloé went on to state that she sees herself as a parental figure to everyone in her family, including her own sisters:
"I consider ALL of my nieces and nephews my babies. I even consider my sisters my babies. I take pride in this love and always have. I wholeheartedly believe that it takes a village to raise a child. Life is full of ups and downs and I am proud that we have a family that can lean on one another. That's what family does. We are a tribe and all of us will always be there for one another. Especially the babies!"
Defending both Rob and Chyna, she stated that they are "doing the best" they can to raise Dream:
"Life is challenging enough. I hate how something so sweet as Dream's 6th birthday is getting twisted. Rob is doing the best he can as a parent and in life. Angela is doing the best she can as a parent and in life. I am doing the best I can as a parent and in life. We are ALL trying to do our best in life. Our children are healthy and happy! Most of all they are LOVED!! LOVED by everyone in our tribe."
As for the famous family's feud with Chyna? Khloé told her followers that there is absolutely no "negativity" between everyone anymore and to move on from the "The Kardashians VS Chyna" narrative:
"I'm sure the narrative of 'The Kardashians VS Chyna' is more fun to read about but there really is nothing there anymore. We all want to move on from the negativity. The focus is on Dream and her happiness and making sure she feels unconditional love at her mommy's house, her daddy's house and any family members house for that matter. Please stop pinning us against one another. Life is hard enough. Let's try to lead with love and understanding especially when children are involved who may see your clickbait one day."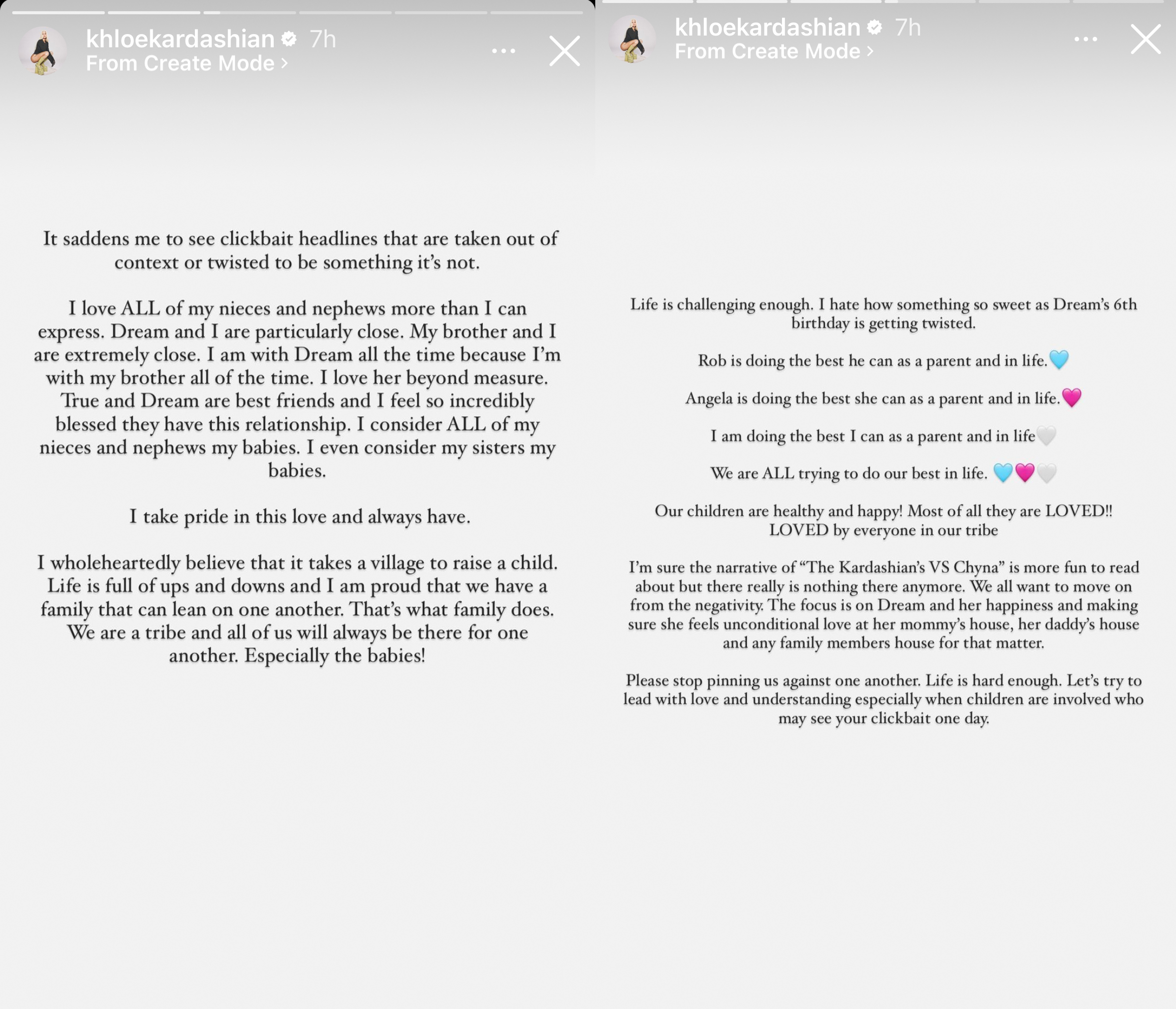 To be fair, Scott was the one who might have done the pinning in the first place when he said Khloe and Rob were doin' the co-parenting. Just sayin'! But still, it's great to see this resulted in Koko sending some praise Angela's way.
At this time, Chyna hasn't reacted to the drama — but we can imagine she's glad KhloGlow step forward to khlarify the whole situation. Reactions, Perezcious readers? Let us know in the comments below.
Related Posts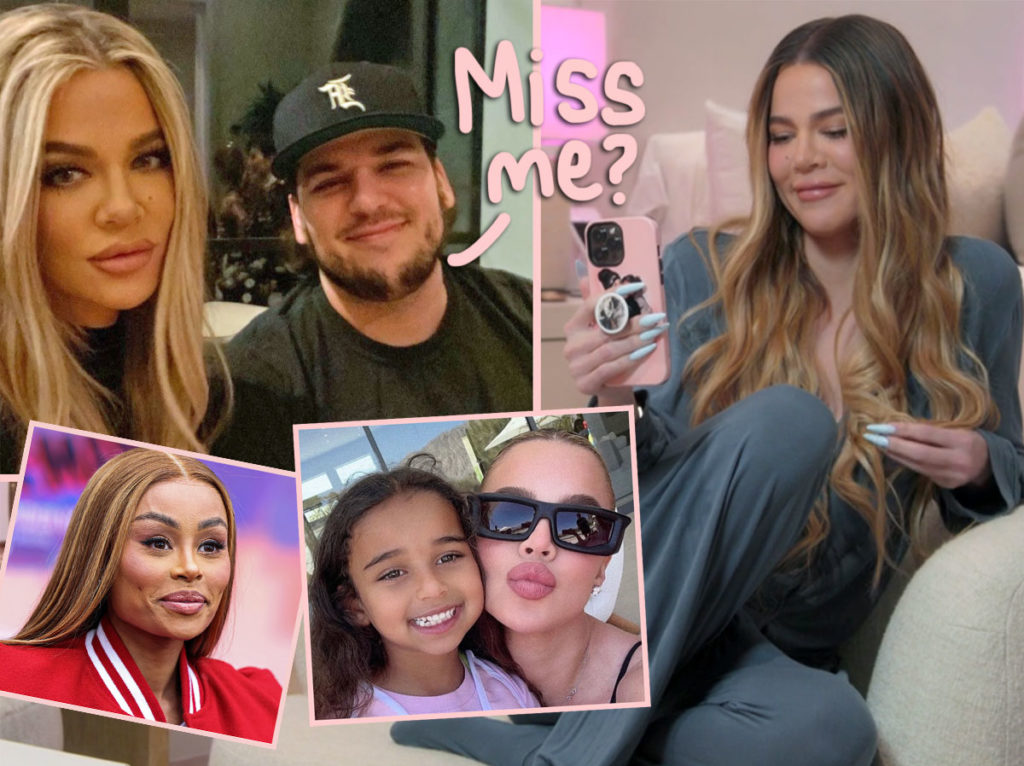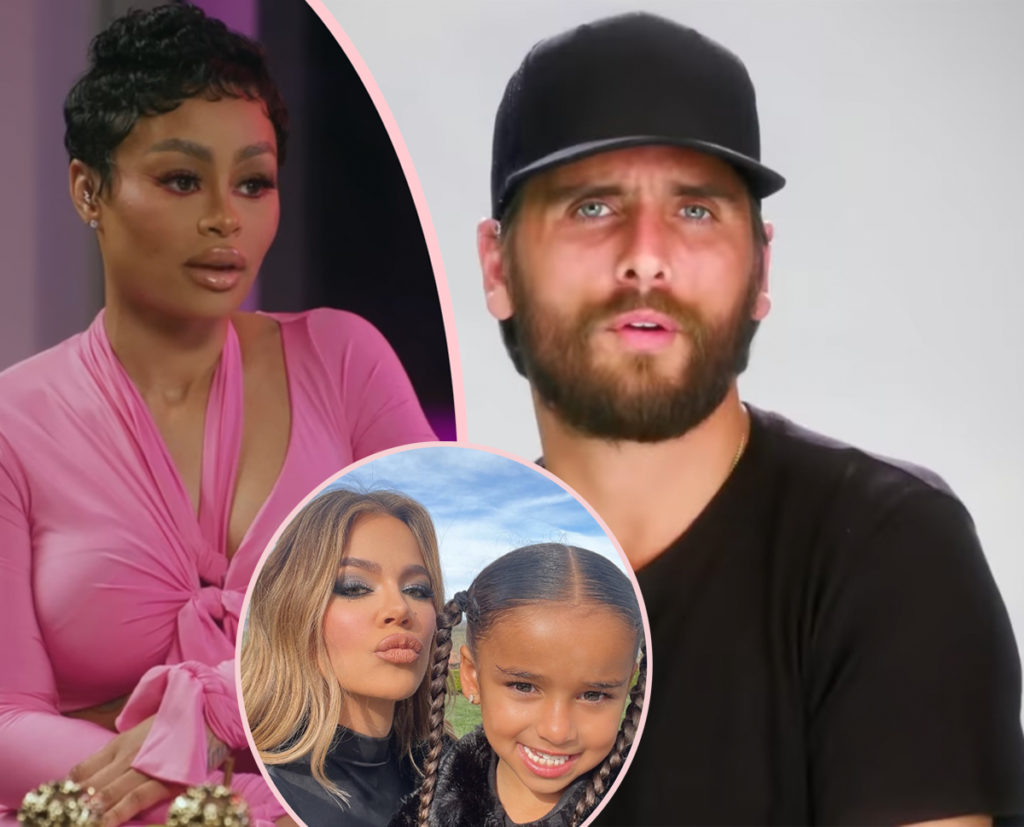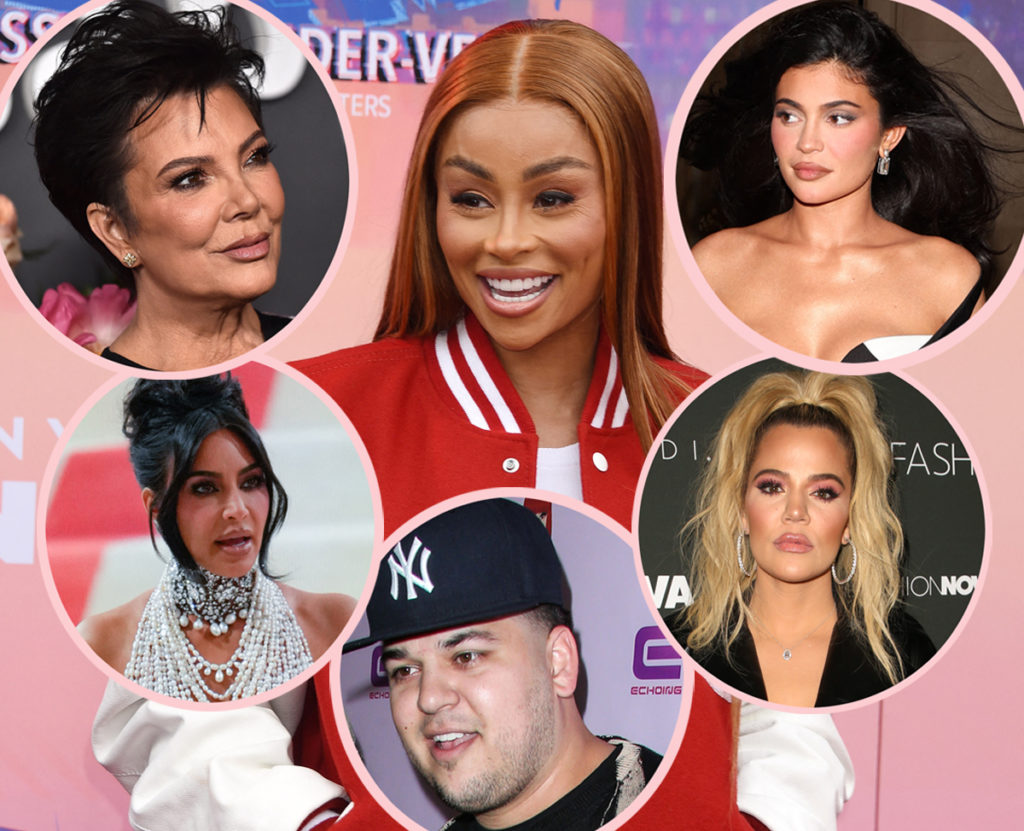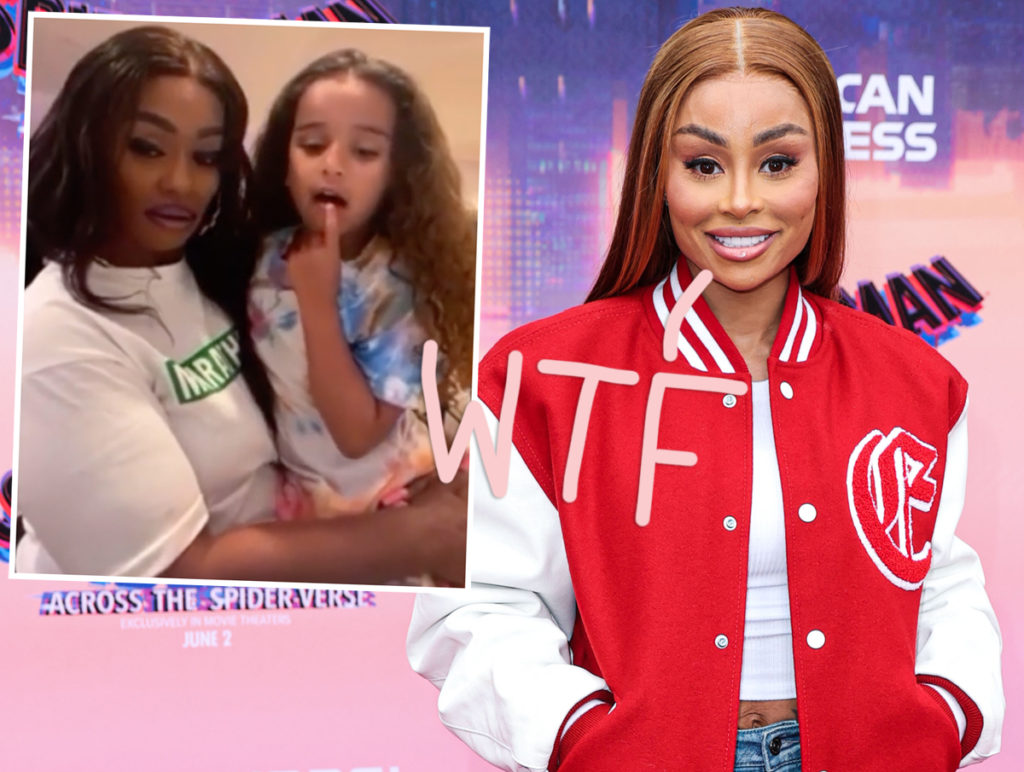 Source: Read Full Article