Lea Michele Opens Up About Her PCOS Diagnosis — 'The Side Effects Can Be Brutal'
Lea Michele is opening up about her journey to being diagnosed with PCOS — polycystic ovary syndrome — on the October cover of Health magazine.
For those who don't know, according to WomensHealth.gov, the hormonal imbalance is:
"A health problem that affects 1 in 10 women of childbearing age. Women with PCOS have a hormonal imbalance and metabolism problems that may affect their overall health and appearance. PCOS is also a common and treatable cause of infertility."
First, ch-ch-check out Lea's gorgeous cover shot (below):
The now 33-year-old looks back to her late 20s when she first felt an imbalance in her body after going off of birth control:
"Growing up, I had terrible skin. I went on Accutane three times. I was put on every medication that you could imagine to help my skin. Luckily, birth control was a savior for me when I was in my teens. And then when I was in my late 20s, I realized I wanted to detox my body of all medications. That's when everything happened—the return to bad skin and, this time, weight gain. I didn't know what was going on. All people wanted to do was give me more medication. I don't shun people for needing or wanting to take medication, but for me, I knew something wasn't right. I just felt medication wasn't going to be the final cure."
At the time, "everything just halted" when the Glee star was first diagnosed, but she learned to cope with tools such as working out:
"But when I finished Glee and crept toward my 30th birthday, everything just halted. Around that same time, I also found out that I have PCOS (polycystic ovary syndrome), which is a very common condition. The side effects can be brutal—like weight gain and bad skin. I think because of my age, that diagnosis, and the fact that I wasn't working a job that kept me dancing every single day, I needed to integrate some sort of more formal workouts. I realized that I like workouts with a spiritual element—whether it's SoulCycle or hot yoga."
Per WomensHealth.gov, additional side effects of the condition can include irregular menstrual cycles, "hirsutism" AKA excess body hair, difficulty losing weight, thinning hair on the scalp, darkening skin, and skin tags.
Luckily, Lea has been able to help her manage her diagnosis through diet:
"Yes. I went to a great doctor, and the minute she looked at me, she was like, "Oh, you have PCOS." It explained everything. Through diet, I have been able to manage it. But I am very fortunate. There are way more extreme versions of PCOS that women have a lot of difficulty with—mine is not as intense. Which is why I haven't really talked about it, because there are women who have it so much more intense."
And despite not being the "thinnest" she's ever been, she definitely feels the best about herself, and documents much of her health and wellness journey for her Instagram followers to see:
"Now, I feel like I am at the healthiest place in my entire life. It's not that I'm the thinnest, because I'm not the thinnest I've been. But when I was the thinnest, I was not being the healthiest. I'm definitely the most mentally, physically, and spiritually sound that I've ever been."
Though she didn't initially feel so comfortable with her changing body, her husband Zandy Reich has seemingly been a support system for the Rachel Berry portrayer, and she is learning to feel better in her own skin:
"Around 30, my metabolism changed, and I suddenly gained weight and felt out of control. That was a moment where I had to think, "OK, I'm older and things are not going to be the same as they were before." So I took the time to listen to my body and figure out what it needed. Now, I'm 33 and so happy with my body. My husband thinks I'm the most beautiful girl in the world, which is pretty great. But it's most about how I feel in my own skin—and I feel truly great."
Aside from the support of her husband, she turns to daily self care practices for help:
"If I find there's a moment where I'm not working my best and I can't think clearly, I need to reset. Sometimes that's going away or going to my therapist—which I f**king love. Other times, it's calling my mom or sitting outside and lighting a fire with my husband, pouring a glass of red wine under the stars, and playing music. But more than waiting until I feel I need a break, self care for me is a daily practice—it's a bath with magnesium salt, it's doing a meditation, it's going to yoga. I think it's important to get something in every day to take care of yourself."
Thank you for sharing your story with us all, Lea!
Related Posts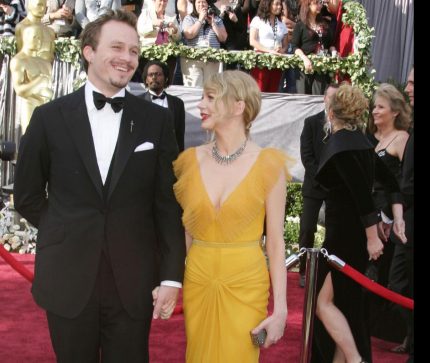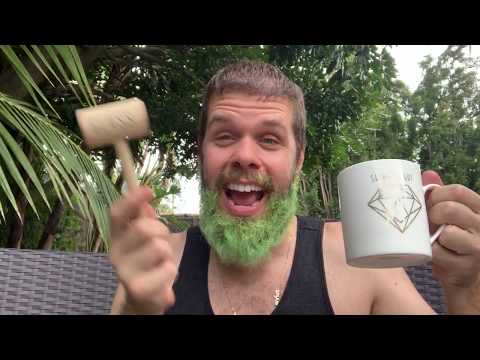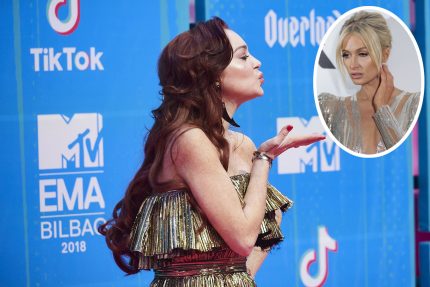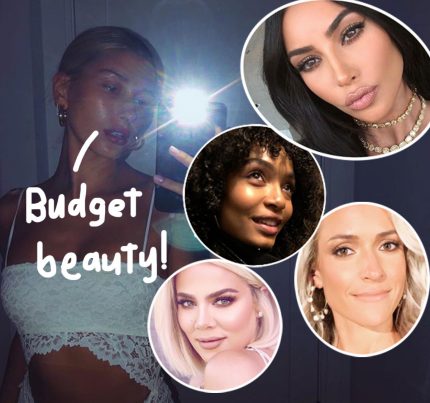 Source: Read Full Article