Meghan King Edmonds Breaks Silence On Her Separation From Husband Jim Edmonds — 'I Am Buried In De
Following the announcement of the separation from her husband, Meghan King Edmonds, formerly of Real Housewives of Orange County, is speaking out for the first time in a lengthy blog post titled: Broken.
According to the 35-year-old, things first began to unravel in the marriage four months ago when Jim Edmonds was caught sending inappropriate text messages to another woman. At the time, he claimed there was "someone trying to profit from my name," and acknowledged the inappropriate conversations, but denied ever having an affair.
The mother of three describes finding out on October 25, the day after their fifth wedding anniversary, that the former MLB player had filed for divorce from her via a reporter's phone call:
"Last Friday—the same day I confronted Jim and one of our babysitters—I got a call from a reporter, telling me he had a story and was releasing it. 'What?! He's divorcing me?!' This is the first I had heard of it. Ten minutes later it was all over the world wide web. Two points for me: I've now found out that my husband cheated on me (re: the sexting scandal) AND that he was divorcing me via the tabloids. (Turn knife in heart a little more.) I called my speed-dial lawyers: my dad, my best friend, and my cousin. 'Check casenet! I read that Jimmy is divorcing me!' They couldn't find anything. How did this tabloid have so much personal information? How did it know Jim had filed for divorce? Information that – to my knowledge – only Jim and his lawyer were privy to. Once again, the tabloids knew more about my marriage than I did."
While rumors initially began citing that the end of the relationship was because of an affair Jim allegedly had with a nanny, MKE is unsure if this actually happened:
"To be clear, I don't know if Jim slept with our babysitter or whether they were just being exceedingly inappropriate by hanging out socially without either of them telling me (and Jim expressly lying to me about it).  I've gone back and forth with my thoughts for a couple days but as I write this, I don't think he did.  But I still don't understand why he'd lie.  And why would she lie?"
From Meghan's point of view, things began when her husband was caught having a "many months-long sexting affair," which she discovered a week before their son Hart was diagnosed with "a life-long brain injury." The former Bravolebrity continued:
"Four months ago I found out my husband had a many months-long sexting affair with a woman before, during, and after my difficult pregnancy with our twins. Seven days later our son Hart was diagnosed with a life-long brain injury called PVL (more on that here) that will affect every aspect of his life for the rest of his life. During this difficult time my closest family and friends rallied behind me when I told them I wanted to do everything in my power to address Hart's diagnosis while also trying to save my marriage."
Unfortunately, Meg says this was only the beginning of the pain she's experiencing because of the infidelity:
"And the hurt continues. Anyone who has lived through infidelity knows how difficult it is to overcome and regain a strong marriage. It requires both people to be all in. It requires the betrayer to put in the time and effort to repair the trust that was broken. To be fully open and transparent. Sadly, that's not what happened here."
Her heartbreaking message elaborated:
"I am broken for my family.  I am buried in despair.  I cry at the drop of a hat.  But I am enduring.  I will set an example for my children and I will teach them to love and respect people while also knowing not to condone unethical or wrong behavior.  I will facilitate healthy, consistent, and ongoing relationships with their father and with his family despite the hurt I feel from them because my children should not reap the karma of my personal situations."
Give Meghan's full blog post a read HERE.
Thoughts, Perezcious readers? Sound OFF (below) in the comments!
Related Posts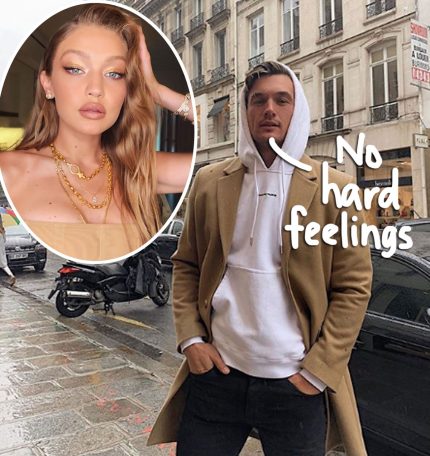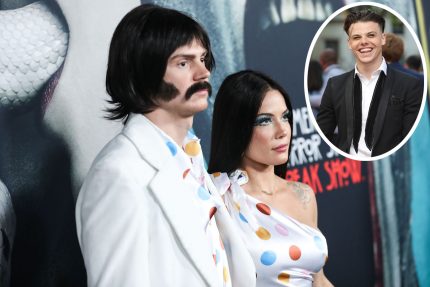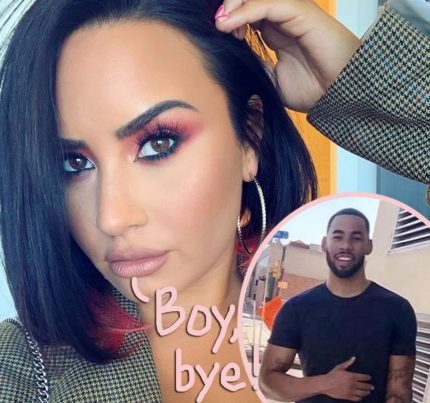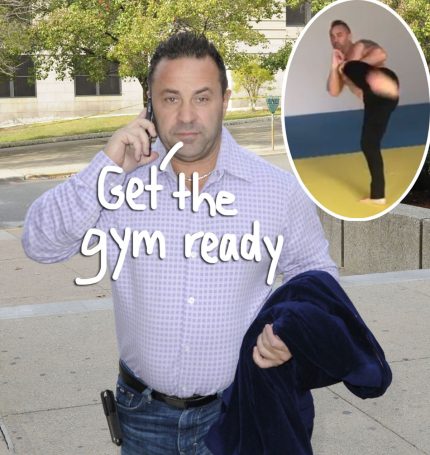 Source: Read Full Article