Rachel Platten Makes A Heartbreaking Confession About Her Pregnancy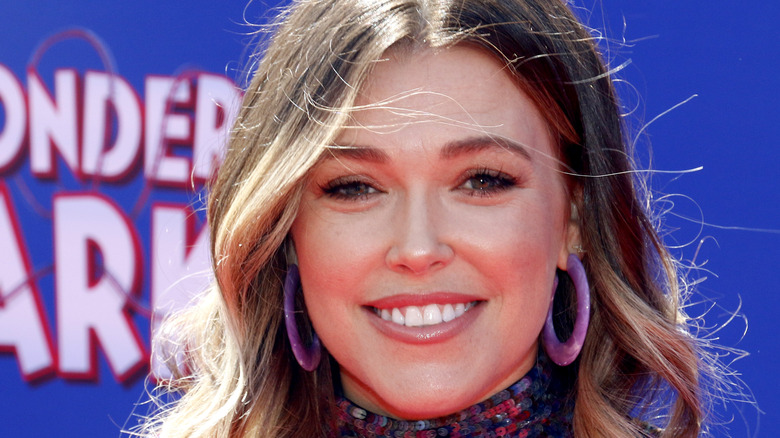 Rachel Platten, who is best known for her smash 2015 anthem, "Fight Song," revealed that she and husband Kevin Lazan were expecting their second child together in April 2021. 
The singer took to Instagram to share the pregnancy news with her followers. In the caption alongside a mirror selfie, per Us Weekly, she wrote, "Here's the other half of what I've been creating this year. Baby No. 2 coming in hot. This was a hard secret to keep."
Platten gave birth to the couple's first child, a daughter named Violet Skye Lazan, in January 2019, again announcing the joyful news on social media. "There is so much about this massive love that I want to share but don't yet know how to. I am sure the words will come soon," Platen captioned a picture of herself cuddling her adorable newborn baby girl (via People). "For now we are busy falling deeeeply in love (and keeping our heads above water). Thank YOU all so much for your kindness and support and curiosity and gentleness as I fumbled my way through this crazy brutal amazing journey to get here to motherhood. Wow. I'm a mom."
Rachel gets candid about her "struggles" carrying baby No. 2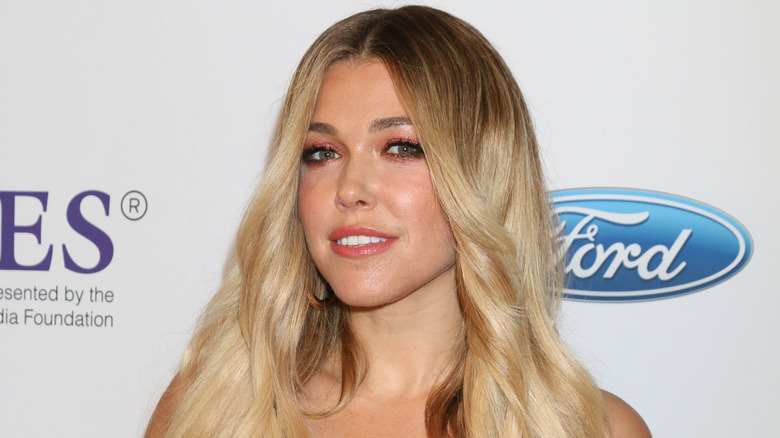 Ahead of the birth of her second child, Rachel Platten is speaking openly about the fears and anxieties she's facing amid balancing motherhood with her career in a candid Instagram post. 
"Hi friends. Could you guys keep us in your prayers today?" the post began. "I am struggling a little bit, just so pregnant and overwhelmed l and trying to support my family and scared to add another baby when this already seems like too much sometimes with my career. Oy."
Platten continued, "The mean thoughts are getting to me even though i KNOW they're not true. I love to being able to GIVE love and light but, right now, I'm trying to be brave and ask for some." She then ended the post on a positive note, thanking her fans and adding, "Just any words of love and wisdom you feel called to share, I'm trusting that's what I'm meant to hear."
Rachel receives positive words and well wishes after her heartbreaking admission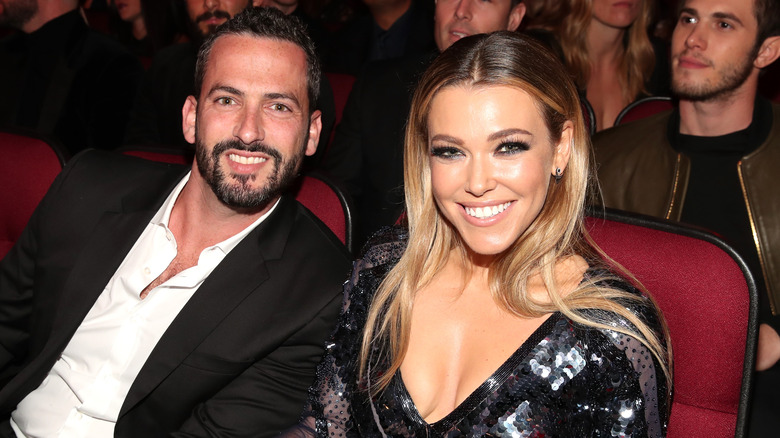 Rachel Platten's followers offered words of support and encouragement to the singer after reading her post, with one fan writing, "You are so brave and strong and please remember it's ALWAYS okay to ask for help, and it's okay to not be okay sometimes. You taught me that, remember? Love you so much, sending so many hugs, prayers and healing vibes your way, standing by you always."
Fellow celebs also sent positive thoughts to the "Fight Song" crooner. Country-pop sensation Jewel commented, "You got this, mamma!! One breath and trait your body- your brain does not need to know how it will work- your body and heart will carry you through one decision at a time."
This isn't the first time Platten got real about motherhood with her followers. After the birth of her first child, the "Stuck in the Middle" actress penned a lengthy caption about "mom guilt" on social media. "The amount of time I've been home and not touring and available for Violet this year were GLORIOUS. But it's such a stark contrast to how much I'm able to be there when my career gets busy and now, as it starts to pick up again and i see what life might look like soon, it just makes me feel sad and GUILTY," she wrote (via People), adding, "I want to have grace for myself as I try to juggle it all. I wouldn't talk to a friend this way and i am sick of how I've been talking to myself."
Source: Read Full Article