Reba McEntire Regrets How She 'Abused' Her Body in Her Youth
Country music superstar Reba McEntire said she tries to take care of her body now, but that wasn't always the case. In her youth in Oklahoma, she had some tendencies that were somewhat negligent of her long-term health. What regrets does she have and what lessons has she learned about taking care of herself through the years?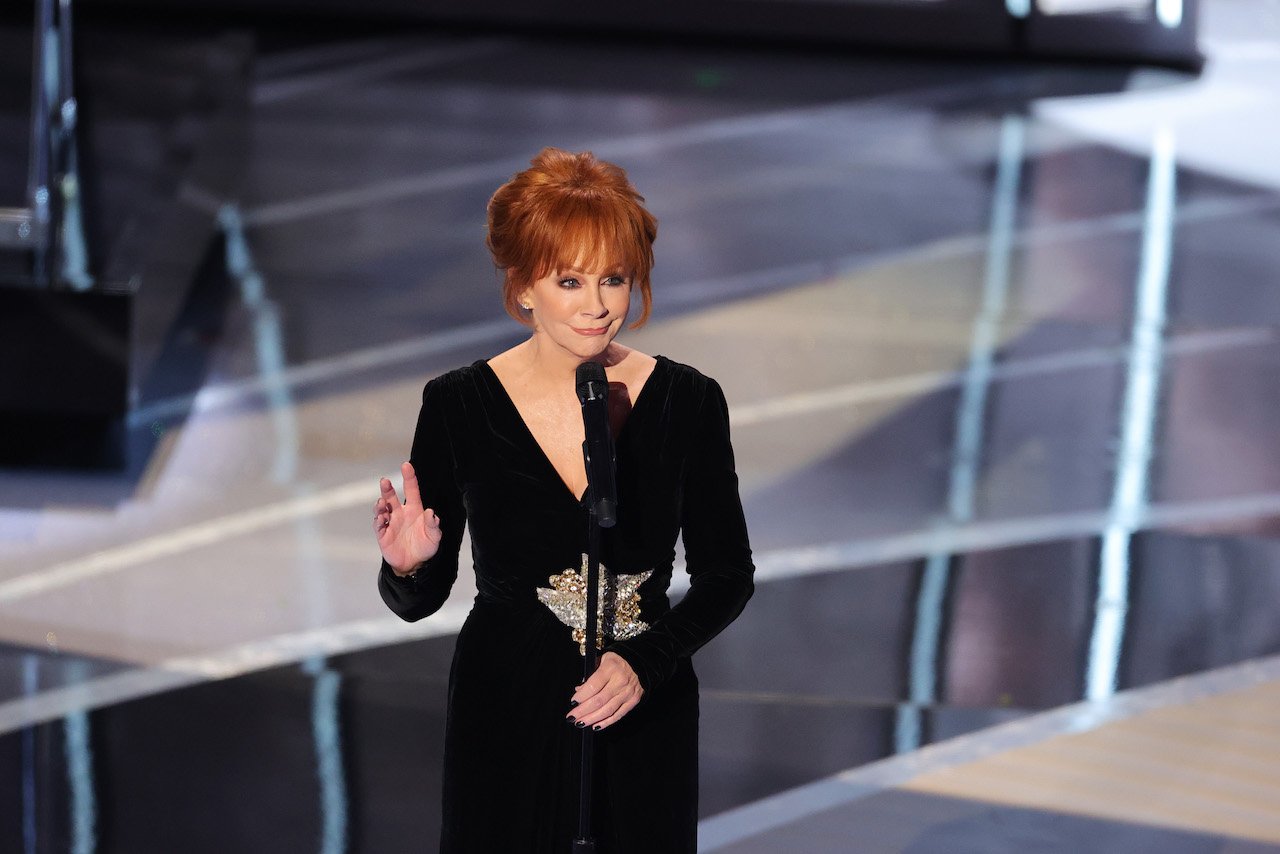 Reba McEntire regrets spending too much time in the sun without sunblock and not drinking enough water
In her book Comfort a Country Quilt, McEntire wrote that she's learned a lot about self-care as the years have passed. "I wasn't always this in tune with my body," she shared, "and I regret how I abused it while I was growing up."
For example, she spent too much time out in the sun with unprotected skin in her youth. But she's changed that habit since then. "Now I don't even go outside without sunscreen on," she noted. She also shared that she didn't drink a lot of water until she got older, which could prove dangerous on days she was working hard in the heat.
In McEntire's autobiography, Reba: My Story, she recounted a time she passed out from heatstroke while helping her father on their family ranch. When she came to, he was taking a drink from a jug of water and gave her some. Then, he helped her to her feet and they finished the work.
Things have changed since those days, though. "Now you'll never see me without a bottle of water," she shared. I'm a 'waterholic'!"
Reba McEntire regrets that she 'overdid it on the alcohol' in college and ate fried food with every meal
According to Comfort From a Country Quilt, McEntire "overdid it on the alcohol in college," and it wasn't the kindest thing she could do to her body. As an older adult, she said she drinks moderately and only socially.
But, on top of that, she said she and her family ate fried food with every meal. "Daddy would fry up the bacon, fry the eggs in the bacon grease, and then make the milk gravy out of the milk, grease, and flour," she wrote. "We'd even have fried bologna sandwiches for lunch."
She added, "Nowadays the fried foods are few and far between." But the self-proclaimed foodie still counts corn dogs, chicken tenders, and tater tots among her favorites.
Reba McEntire regrets lifting sacks of cattle feed improperly in college
While working through college, McEntire said she lifted heavy sacks of cattle feed every other day. And she didn't use the proper technique in that work. "I lifted them incorrectly," she wrote in Comfort From a Country Quilt, adding she didn't know any better at the time.
"Thank goodness I don't have to tote cattle feed anymore," the iconic country singer noted.
Now, she not only takes better care of her body, but she also talks to it and appreciates it for getting her through her days. That inspires a positive attitude in her, both in body and mind. And she recommends others express gratitude for their bodies, too.
For instance, she suggested, "Thank it for doing such a good job of avoiding the colds and flus."
Source: Read Full Article