Sandra Oh thought about having kids: 'I could do this on my own… and I didn't'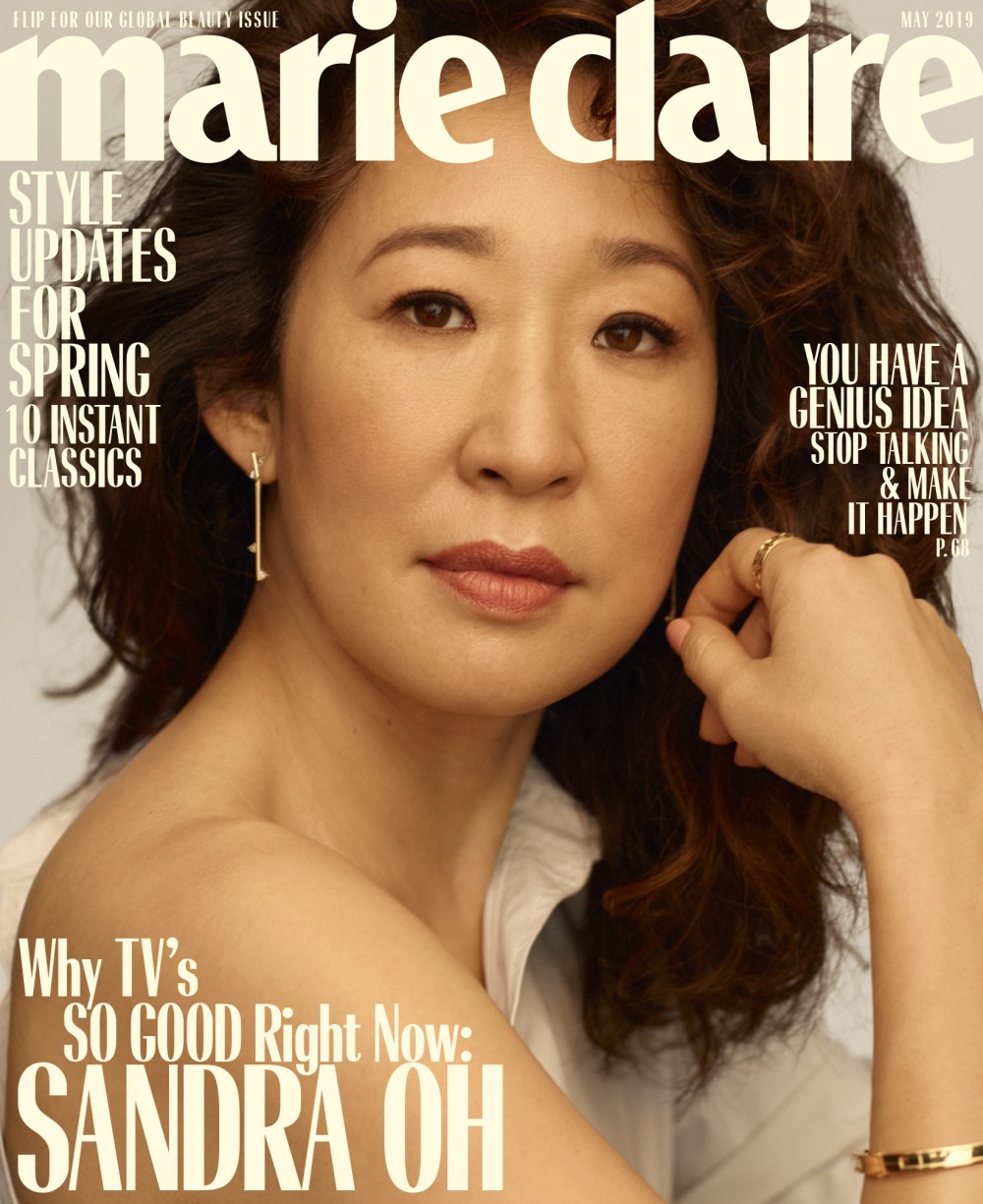 Sandra Oh has one of the covers for Marie Claire's TV Issue. Oh currently stars on the beloved series Killing Eve. Oh is committed to doing TV work, but I still remember one of the first things I saw her in: Under the Tuscan Sun. She was great in that. She's always been talented, but it absolutely feels like her 30s and 40s have been a time of "blossoming" for her career. I mean, she's 47 years old and playing the lead role – a rarity for an actress of Asian descent – in an acclaimed series. You can read Marie Claire's whole cover package here. Some highlights:
On the success of Killing Eve: "I'm grateful that this happened at 47, because I've done enough work on myself to really experience it. And then, too, it just has deeper meaning for me."

On realizing she was offered the leading role in Killing Eve: "I was like 'Where's my part?' When my agent said, 'You're f*cking Eve,' I just couldn't see it. I couldn't see myself in a leading role… it's like a f*cking shard in my heart. We work really hard because we love what we do, but we understand how important it is to be visible and to see ourselves, right? To catch myself in a moment where I'm still not doing that was really difficult."

On maintaining her balance: "I know a big part of my job is to rest, do you know what I mean? The outcome is tremendous, and if you do not rest, you will not be balanced. And if you're not balanced, you're an a–hole."

Whether she thinks about having kids: "I went through that period, I'd say in my mid to late 30s into 40, where it was like, I make a great living and I could do this on my own. And I didn't. I have an extremely fulfilling life as an aunt, not only to my nieces and my nephews but also to a lot of my friends' children."
[From Marie Claire]
You know what I love about Sandra Oh? She's not cool and she doesn't try to be. She really owns her own dorkiness and earnestness. She also works hard and wants you to understand it. I also love how matter-of-fact she is about being childfree: "it was like, I make a great living and I could do this on my own. And I didn't." I feel similarly? Like, of course I considered it. Of course I had openings and of course I could have done it on my own too. But I didn't. And that's the way it goes.
Marie Claire did a cute video with balloons – Sandra prefers chocolate over cheese (yay), believes every woman should know how to fight and how to undress in a sexy way, and she loves her anxiety weighted blanket.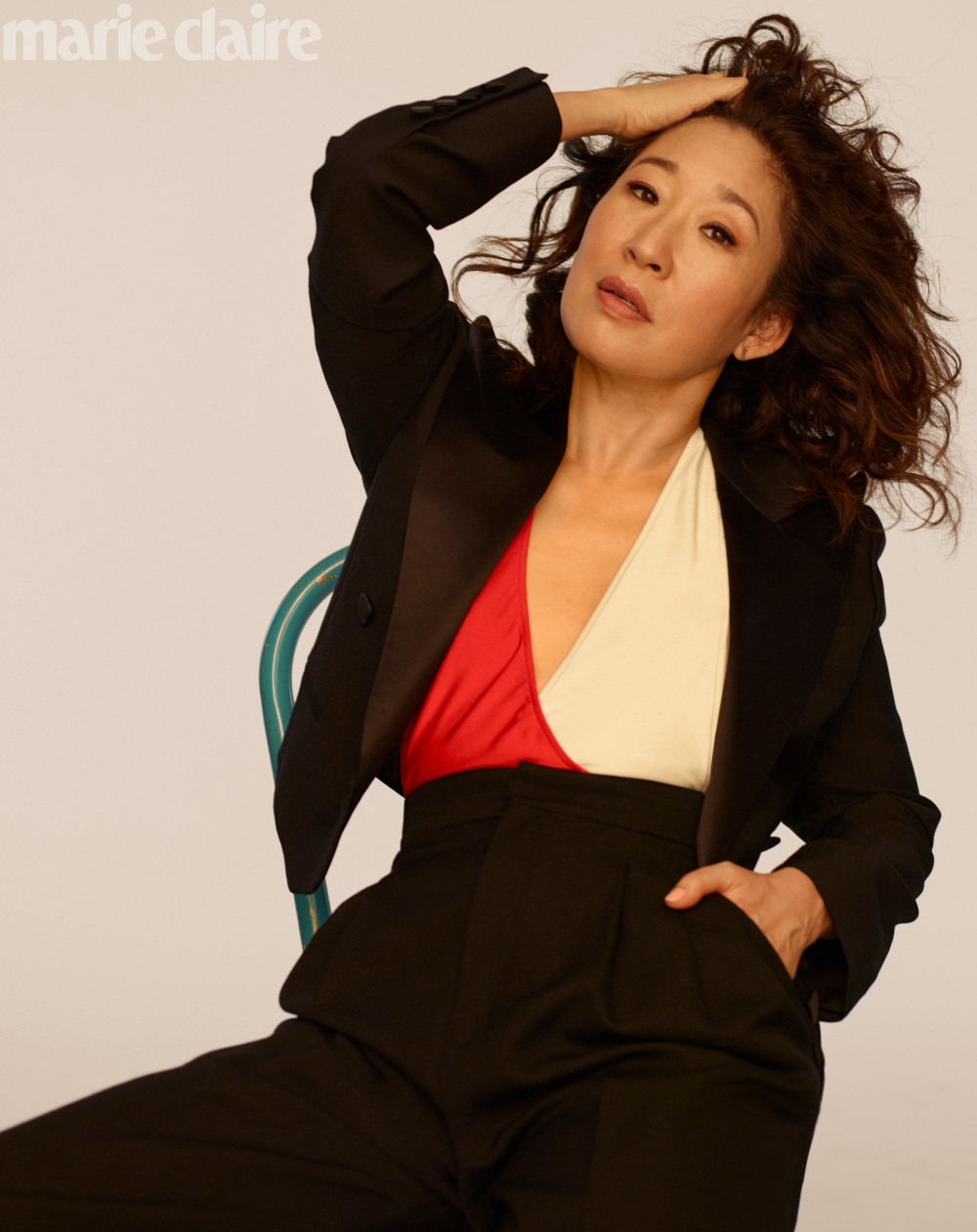 Photos courtesy of Thomas Whiteside for Marie Claire, sent from promotional email.
Source: Read Full Article