Sarah Hylands outdoor bridal shower had a tarot reader and looked like fun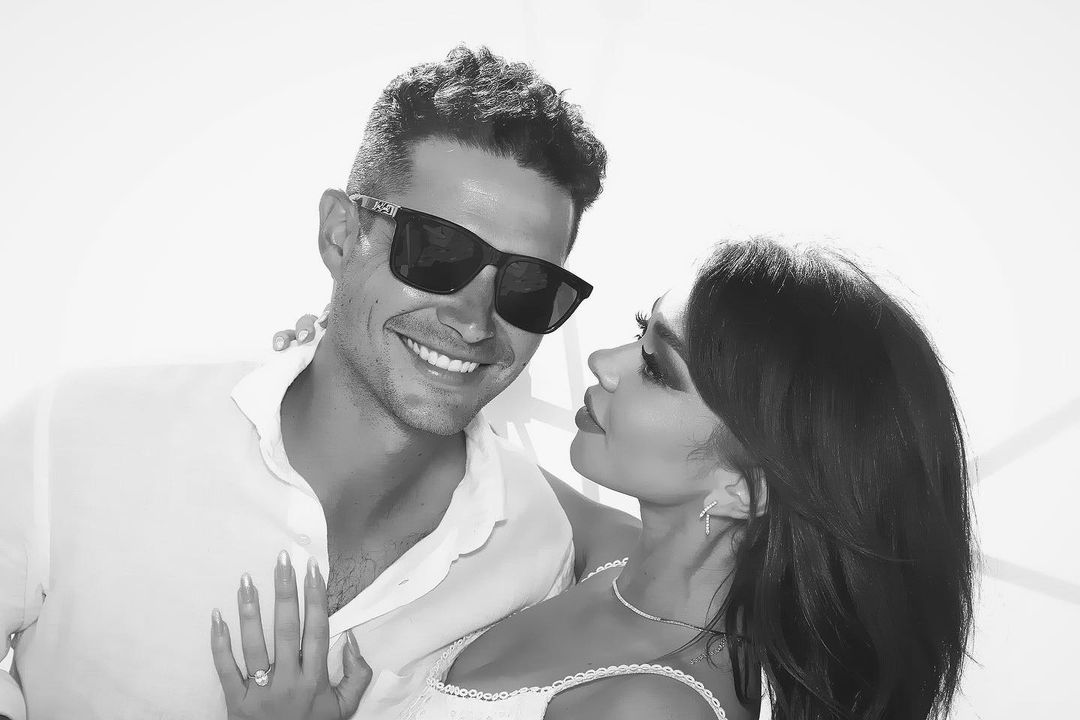 Sarah Hyland and Wells Adams got engaged in July, 2019 after about two years of dating. Sarah has had two kidney transplants and she's had all her vaccinations of course but she's understandably cautious about the pandemic. These two have wisely postponed their wedding because of that, but it must be coming up soon because they just had a bridal shower! Sarah shared photos on her Instagram stories of her bridal shower, thrown by her maid of honor, Ciara Robison, and attended by friends including Vanessa Hudgens and Kimberly Daugherty. Wells crashed the shower and they played the Newlywed Game. There was also a tarot reader hired by Ciara, a gift box for guests and cute decorations including plenty flowers and seating areas with upholstered chairs and umbrellas. Here's more, from E! Online:
Nearly three years after getting engaged to Wells Adams, Sarah Hyland celebrated her upcoming wedding with a fun-filled bridal shower.

"Soooooo I finally had my bridal shower yesterday,' she wrote on her Instagram Stories on June 5, along with a photo of a custom enamel box clutch with "Mrs. Adams" written in gold lettering on the side. "Hosted by the most amazing maid of honor."

Calling the event the "bridal shower of my dreams," the 31-year-old posted several other pics and videos surrounded by family and friends, including Vanessa Hudgens, singer GG Magree, Grey's Anatomy star Kimberly Daugherty, model Natalie Joy, actress Ashley Newbrough, Justin Mikita, who is married to Sarah's Modern Family co-star Jesse Tyler Ferguson and Sarah's M.O.H. Ciara Robinson.

For the big day, Sarah wore a white body-hugging midi-dress styled with high-heel sandals with sweet bow-details.

As seen in one clip, Wells, 38, surprised his bride-to-be by showing up with flowers. The couple then took part in a round of The Newlywed Game.
[From E! Online]
Wells and Sarah are a very sweet couple, I get the impression that they're going to last decades, and I'm really rooting for them! I also think it's fun that they had a tarot reader at their shower. A lot of people find it cheesy or superstitious, but I get a lot out of tarot readings. It's not that they're necessarily spot on or spooky, it's just that a talented tarot reader knows psychology and is good at giving advice that applies to so many people. Go ahead and make fun of me, but I like watching tarot readings on YouTube and find them soothing.
This makes me excited for their wedding! I hope we get good high res photos and videos of that though and it's not just relegated to people's Instagram stories. They'll surely do it that way, since we got such great photos of the engagement.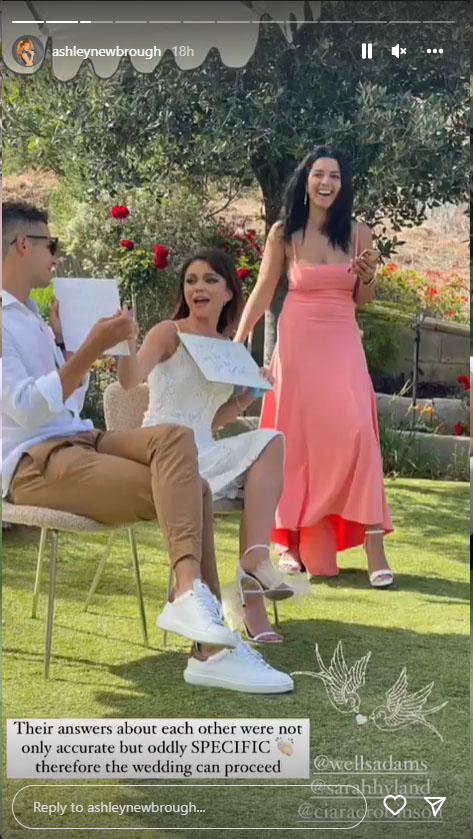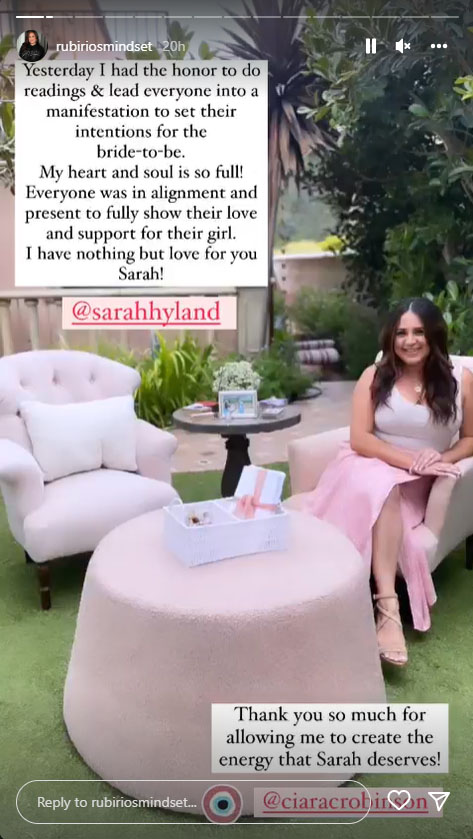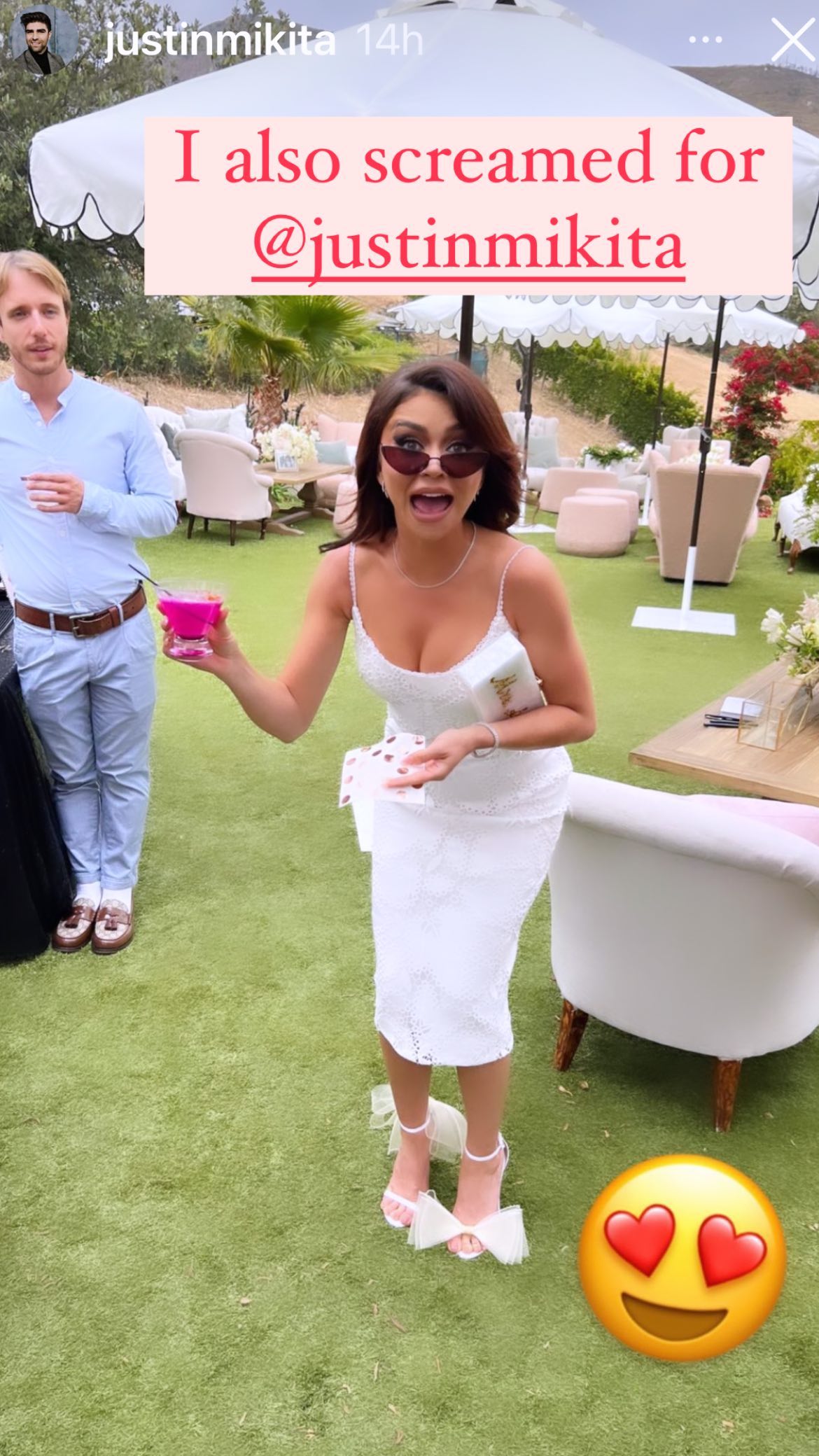 photos via Instagram
Source: Read Full Article