The Monkees: Micky Dolenz Admits This Unusual Method Was Used to Call the Group to Set: 'It Was No Longer Possible to Contain Us'
Micky Dolenz admitted things went awry during season 2 of The Monkees. The band exercised more control over their careers than was available to them during season 1. However, things had gotten a bit wild control when it came to downtime during shooting. An unorthodox system was implemented to get Dolenz, Peter Tork, Mike Nesmith, and Davy Jones to their soundstage. According to Dolenz, "it was no longer possible to contain us."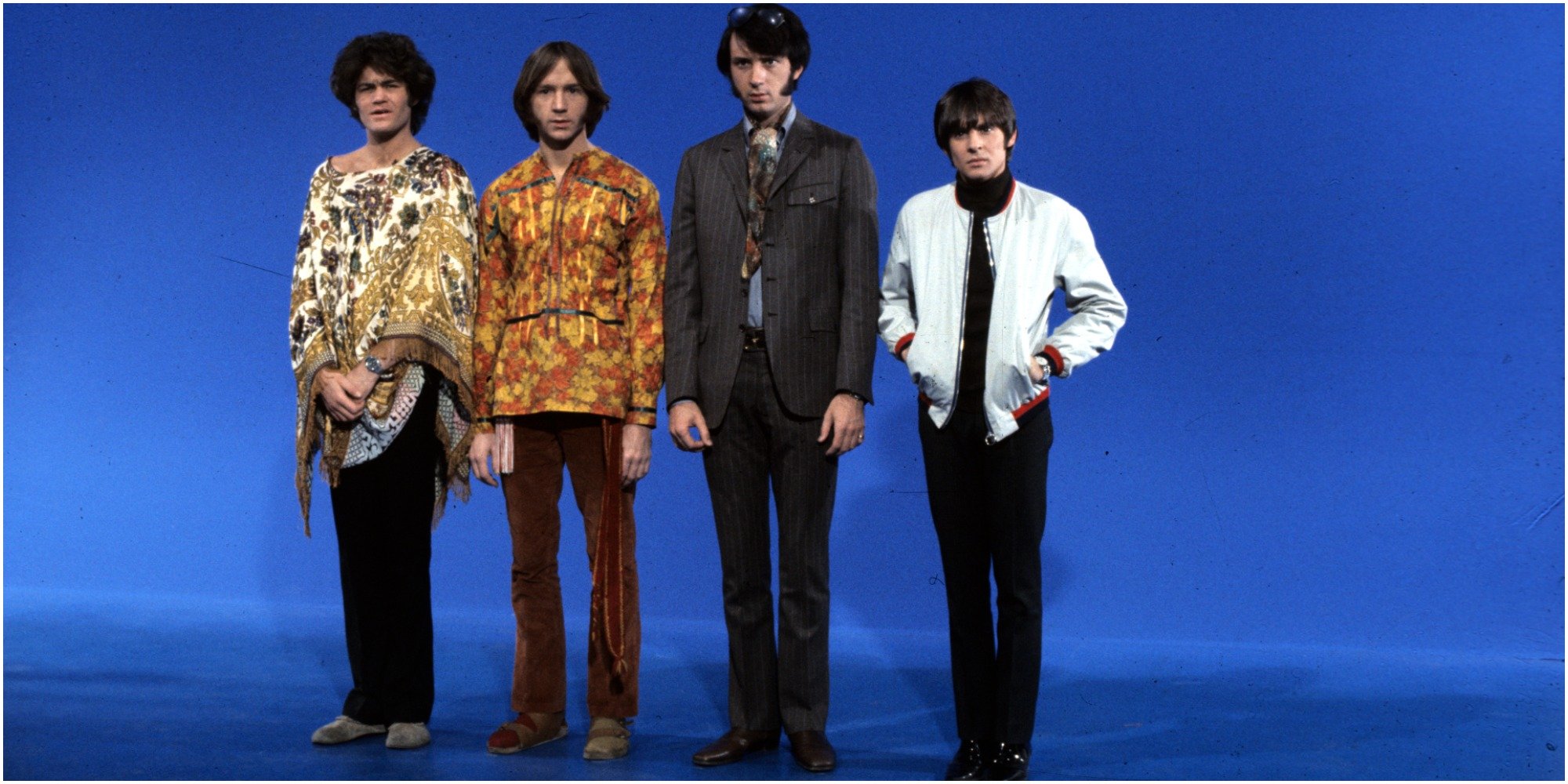 'The Monkees' series underwent several changes during season two
In his book I'm a Believer: My Life of Monkees, Music, and Madness, Dolenz wrote the series went through several significant changes before season two.
He said one the band insisted on a wardrobe overhaul.
Dolenz wrote, "Gone was the JCPenny wardrobe and the conventional Monkee suits and shirts."
In their place were Nehru Jackets, love beads, and natural-looking hair.
These changes were implemented upon the success of the band's first tour. Dolenz claimed they traveled the world and interacted with other musicians who had great influence upon them.
"Our corporeal selves had landed at LAX. The essence of our celestial beings had made a quantum jump into a higher orbit. Never, really, to come down again," Dolenz admitted.
'It was no longer possible to contain us," claimed Micky Dolenz of The Monkees
During the filming of the second and final season of The Monkees, Dolenz wrote that "it was no longer possible to contain us in our custom-made dressing rooms. They were too close to the set, and you couldn't tell a Monkee to be quiet!"
He added, "There was also this problem of the occasional smell of burning weeds wafting across the studio lot."
Subsequently, studio exects built the band a particular area where they could relax and recharge between takes.
"In the back of the stage, well away from the prying eyes, ears, and noses of the curious, they constructed this big, soundproof, windowless, air-conditioned black box. It had only one door with a huge meat locker handle," Dolenz recalled.
"The only things in the room were a few pillows and a few candles. On one wall was a bank of four 150-watt lightbulbs with each of our names underneath. Whenever the assistant director needed one of the cast members, they would flip a switch on the stage, and inside the box, the appropriate bulb would light up," he shared.
However, the actor revealed that after spending a couple of hours in the dark, the lightbulb caused him to become "blinded and dazed" while walking on the set.
Dolenz claimed that filming the series was 'very intense'
In a 2021 interview with Fox News, Dolenz had fond memories of The Monkees' "very intense" filming schedule.
"It was only a few years, but between filming the television show 10 to 12 hours a day, then recording at night and rehearsing on weekends, it was very intense," he recalled.
Dolenz claimed that he always looked at The Monkees as a blessing because the opportunity opened up many doors professionally, including a 15-year stint as a director in England.
Episodes of The Monkees can be seen on MeTV.
Source: Read Full Article