This GoT Star Says He's Surprised He Survived the Battle of Winterfell
Note: Spoilers lurk in this article. Major spoilers from the Battle of Winterfell, in fact.
Some of the most iconic characters from Game of Thrones were killed off in last episode's Battle of Winterfell—yet, against all odds, one of the most unlikely survived the frontlines.
The bloody conflict between Jon Snow (Kit Harington) and Daenerys Targaryen's (Emilia Clarke) forces and the Night King's army claimed Theon Greyjoy, Jorah Mormont, Beric Dondarrion and the mighty Lyanna Mormont before Arya Stark was able to take down the Night King with her Valyrian steel blade.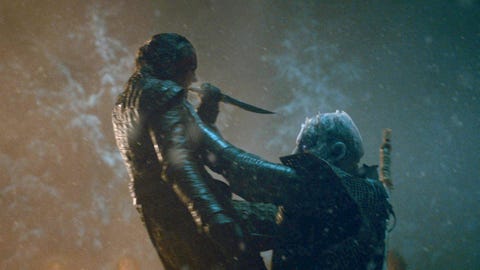 Home Box Office (HBO)
Amid all the chaos, Samwell Tarly somehow managed to leave the battlefield breathing, despite nearly being killed on countless occasions. At one point, Dolorous Edd even died after saving Sam!
The news of Sam's survival even came as a surprise to actor John Bradley, who admitted as much when Ellen DeGeneres told him she couldn't figure out how he'd made it out of the Battle of Winterfell.
"Yeah, I didn't think I was gonna survive either," Bradley admitted. "Because you're always kind of looking at the scripts for the new episode with one eye open. You're so nervous.
"And people say, 'Oh, Sam can't die', and 'Sam's too important' or 'Sam's too beloved'. And you just think, 'God, don't you watch this show? Have you never seen this show before?' Important and beloved doesn't matter. Nobody is sacred and nobody is safe in Game of Thrones."
Bradley is also clueless about how Game of Thrones ends because he recently read that showrunners David Benioff and DB Weiss had the cast unknowingly film fake scenes for the finale.
"I don't know what I know," Bradley joked. "I may ultimately know, but I'm not gonna know that I know until I know that I know."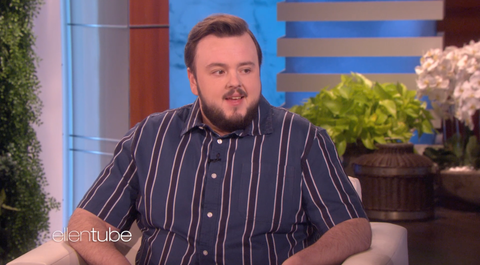 Warner Bros.
From: Digital Spy
Source: Read Full Article