Tominey: Duchess Meghan didnt want to bend the knee to crymonger Kate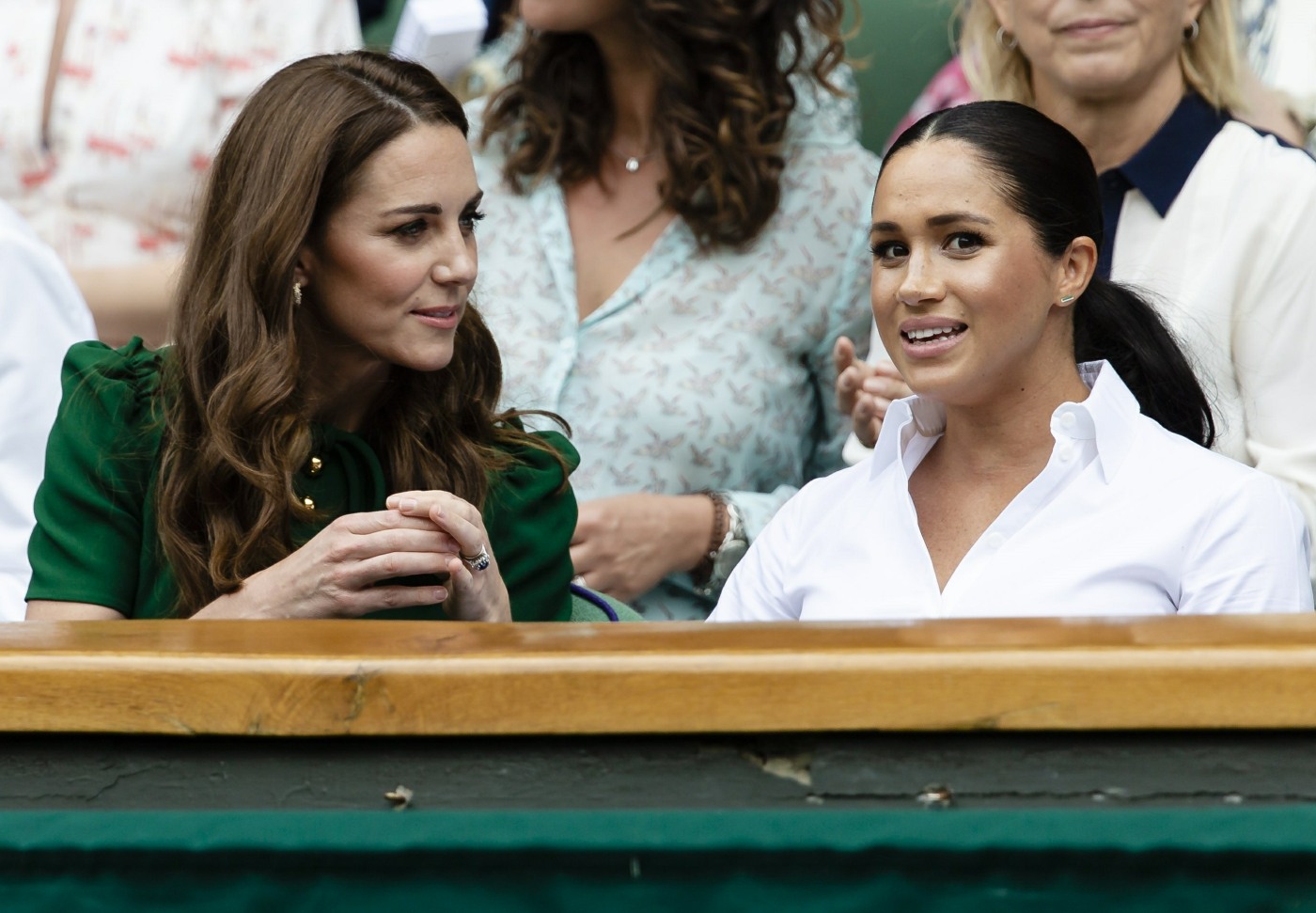 All of the royal commentators and royal reporters were waiting for any kind of confirmation from the Duke and Duchess of Sussex regarding their attendance or non-attendance for the coronation. I would guess that most of these pieces had already been pre-written, and the talking points had already been settled long ago. If Meghan came to the Chubbly, the argument would have "how dare she, she's such a famewhore, no one wants her there, this is disgusting." If Meghan decided to skip, the argument was always going to be "how dare she, she's missing such an important day, she's making it all about her absence!" OH WELL! Please allow the most "Karen" of all the reporters analyze Meghan's absence- Camilla Tominey has rage-barfed another column in the Telegraph and it's just as unhinged as you would imagine.
An open secret!!! For the truth is, the Duke and Duchess of Sussex have known for months that this was the way they were going to broach the May 6 ceremony. Among their Montecito set, it has been an open secret that Harry was planning to attend without Meghan since Spare hit the bookshelves in January – possibly even earlier. The signs were all there, from the Duchess being almost entirely absent from her husband's book tour to rumours of disgruntlement at Archie and Lilibet's apparent exclusion from the Coronation procession.

Egg-throwers? If Meghan wasn't willing to help Harry to promote his tell-all book about the Firm, then why on earth would she be minded to run the gauntlet of potential egg throwers outside Westminster Abbey on behalf of her "racist" in-laws? Especially after that South Park episode? And in what world would the woman who once told Oprah Winfrey, "The most important title I will ever have is Mom," be comfortable with skipping her eldest's fourth birthday in favour of an event that would require her to curtsy not only to her estranged father and mother-in-law – but also her even more estranged brother and sister-in-law?

Meghan never called Kate a cry-monger, but this is too funny: She's unlikely to be any more enamoured with the idea of bending the knee and bowing her head to "cry-monger" Catherine, the pregnancy-hormone princess.

Meghan was going to be in the cheap seats anyway! Sussex Squadders will insist she took one for the team for fear of "overshadowing" what Harry has described as the biggest day of his father's life. But more objective observers may point to even greater fears about being placed in the cheap seats alongside their fellow non-working royal, the Duke of York.

Why did the Sussexes wait so long to confirm? Harry's abject hatred of the media will certainly have played a part. The Duke, who made a surprise appearance at the High Court last month for his claim against Associated Newspapers Limited over allegations of unlawful information gathering, likes nothing more than keeping pesky royal reporters guessing. Even better to see them make predictions that later turn out to be false. Control is key – and in withholding their confirmation for months, Harry and Meghan ensured that the ball remained in their court. The couple seems to relish engaging in games of cat and mouse with the palace – sometimes seemingly against paid advice. On Wednesday night, there was even some confusion over whether they planned to make the announcement themselves initially – before deferring to the palace – or whether the palace planned to announce it all along.

What a heinous way to write about William physically assaulting Harry: Thoughts will now inevitably turn to whether this presents a third – and possibly final – chance for a royal rapprochement. Both sides tried and failed after the Duke of Edinburgh's funeral in April 2021, when a family summit did not resolve matters following the Oprah interview. Queen Elizabeth's funeral last September was similarly unsuccessful with Harry revealing in his memoir that he and William "barely exchanged a word". When Harry returned for last month's court case, he was told his father was "too busy" to see him while his brother was not even in London. They will meet for the first time since #dogbowlgate in a little over three weeks' time.

No apologies: Meghan's absence may smooth the path to reconciliation – but if Harry is still holding out for a royal mea culpa, it seems highly unlikely he will receive one….Many cannot see how the relationship will ever be repaired, with sources close to the Waleses revealing that they are waiting for "some acknowledgement" of the hurt that has been caused "let alone an apology". Charles will always be willing to forgive his "darling boy" and suggestions there has been "genuine cooperation" over Harry's attendance is surely a positive sign.

Peg in a crown: But one gets the distinct impression that when it comes to deciding whether Harry should be let back into the royal fold, William will be the one wearing the Crown come Coronation Day.
[From The Telegraph]
"Among their Montecito set, it has been an open secret" and then "the signs were all there" – which is it? A secret or something for which signs must be intuited? Meghan didn't decide to stay in Montecito because of a South Park episode or fear of "egg-throwing" – please, Charles is the one getting eggs thrown at him, Charles is the one being threatened with a guillotine, Charles is the one who can't leave the castle without dozens of protesters with bullhorns loudly screaming "Not My King." Stop projecting, Cammy. Meanwhile, I halfway agree that the whole curtsey/protocol thing might have been a minor factor in Meghan's decision, in that Meghan doesn't want to show medieval-style deference to these racist nutjobs. And Kate IS a cry-monger. Crymonger Keen, queen of buttons and baby brains.
As for Tominey's reference to "dogbowlgate" – I'm taking that as a threat. Tominey is in with the Crymongers, so they must have briefed her about William's plan to somehow get Harry alone to physically assault him again. Thanks for bringing that up, Cammy. Harry and his security can keep their eye out for an enraged heir.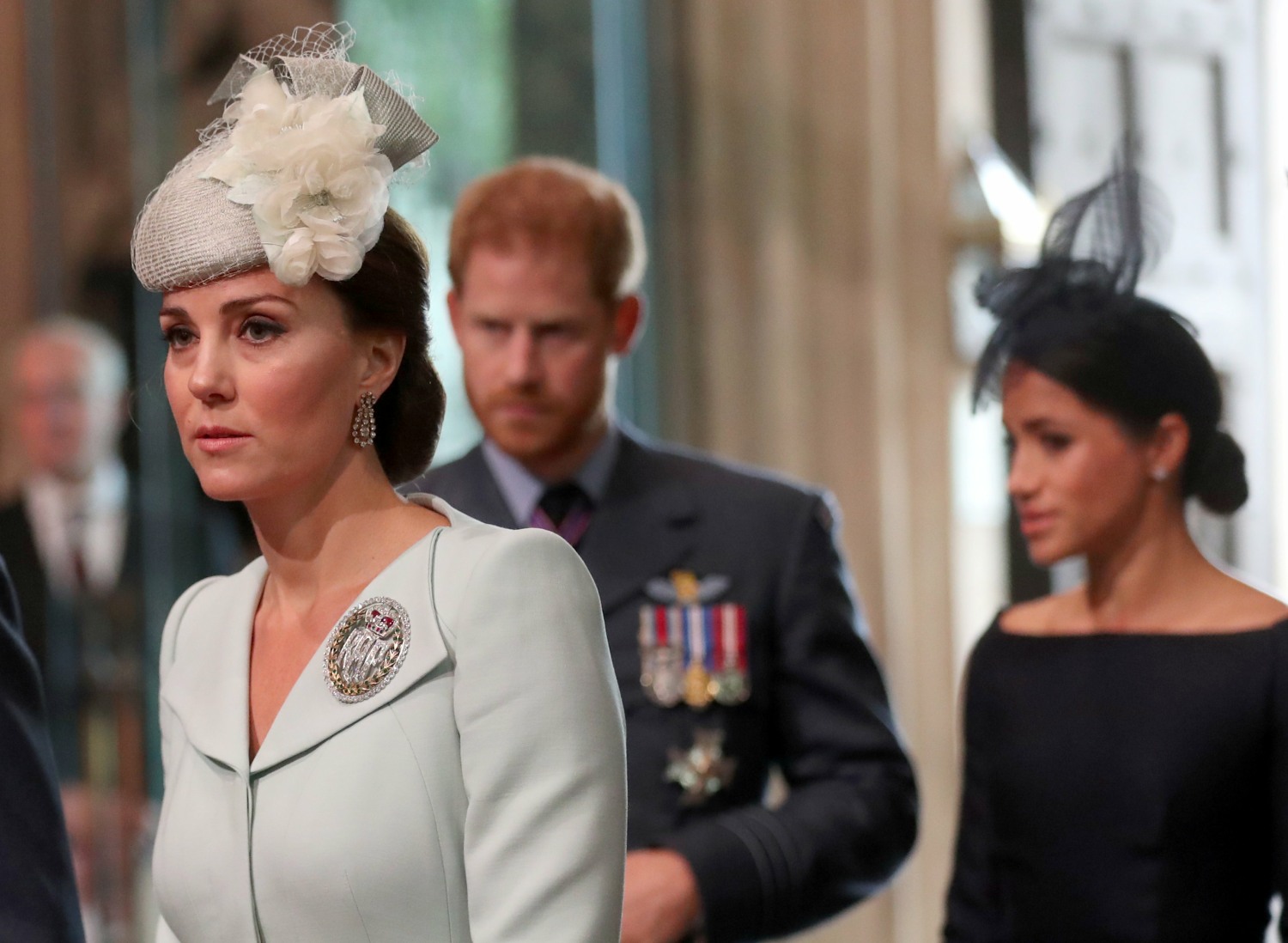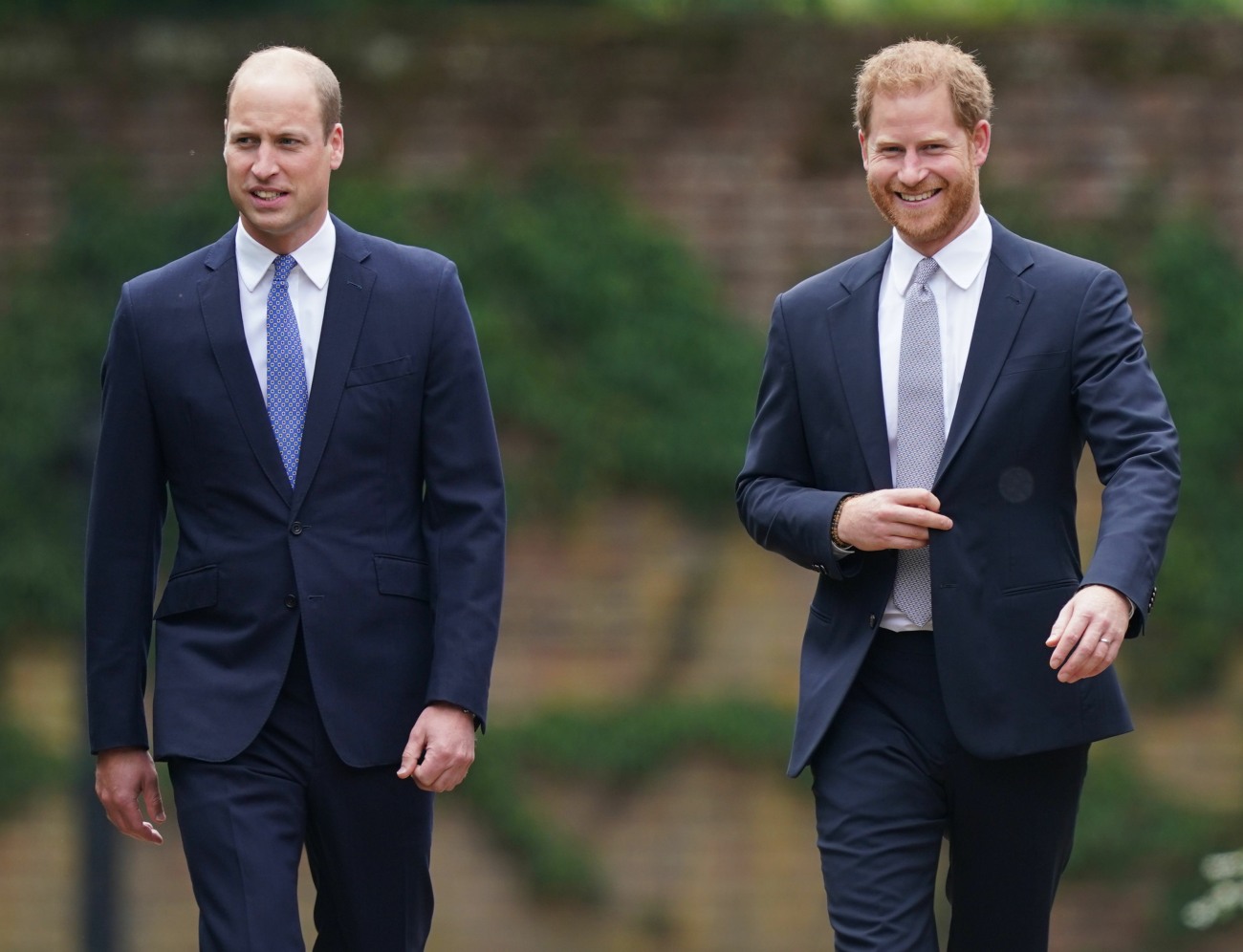 Photos courtesy of Avalon Red, Backgrid, Instar.
Source: Read Full Article