Tyler Perry Buying House for 93-Year-Old Woman Pushed Out by Developers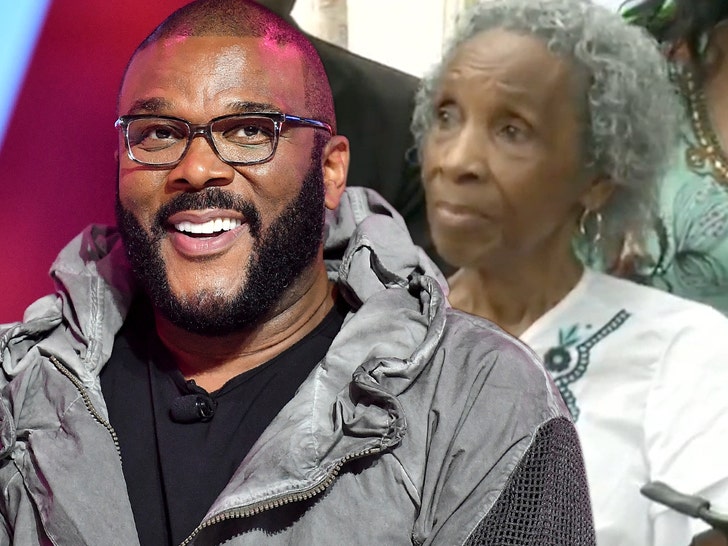 Tyler Perry is coming to the aid of a 93-year-old woman at risk of losing the South Carolina home her family has owned since the Civil War era … by buying her a new home.
Sources with direct knowledge tell TMZ … the actor/filmmaker is building Josephine Wright a 5-bedroom home in South Carolina to replace the one she's living in with her grandkids, which is also at the center of a bitter land dispute.
We're told Tyler's construction crew will break ground on the home in the coming weeks, once all the permits are squared away.
As we reported … Tyler pledged his support to Josephine back in July, when he caught wind of her legal war with the Bailey Point Investment Group. Bailey Point reportedly wants to buy Wright's land in Hilton Head, but she doesn't want to give it up because it's been in her family for generations … BP then filed suit to seize control of her property.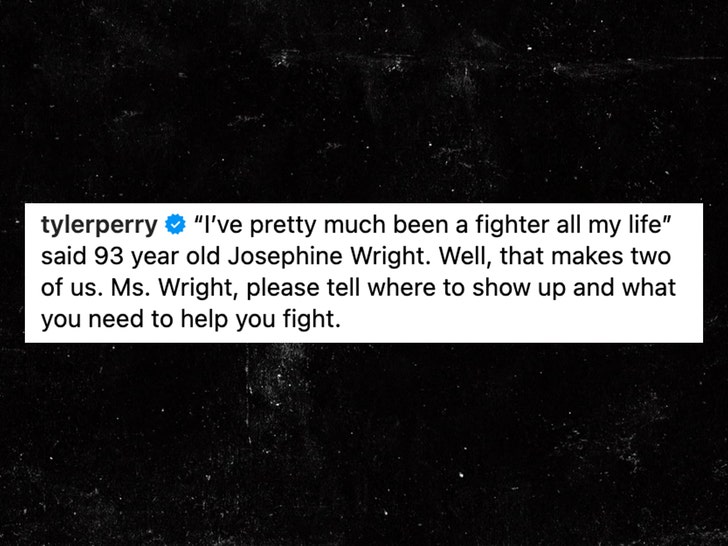 Wright told news outlet, WSAV-TV, how BP got approval from the town to develop 29 acres of land behind her home … and says she turned down an offer to buy her home. Once Wright declined, she claimed BP started harassing her, leading to a lawsuit to rip away the property she says has been in her family since the Civil War era.
One of Josephine's grandkids organized a GoFundMe to help pay for her legal fees … and a September update on the page says a tree fell on the home and opened 2 holes in the roof.
Now, Josephine's getting a new place altogether … courtesy of Tyler.
Source: Read Full Article