What Todd Chrisleys Relationship With Granddaughter Chloe Is Really Like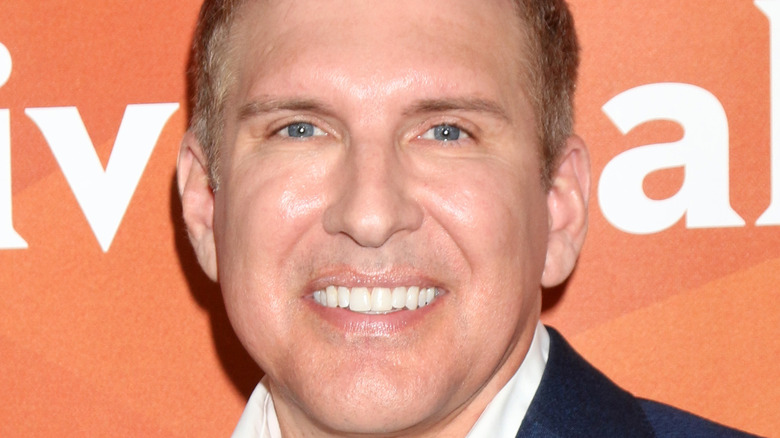 Todd Chrisley might have made his fortune in real estate, but he has gained notoriety as the star of the USA reality show "Chrisley Knows Best," which is about to launch its ninth season. Along with his wife, Julie, the 52 year-old shares the ups and downs of family life in Savannah, Georgia as they raise their three children —  Chase, Savannah, and Grayson — as well as deal with Todd's eccentric mom, Nanny Faye (per Country Living).
While Todd is close to his three younger children, the relationship with his two older kids from his first marriage, Lindsie and Kyle, has been strained throughout the years. Yet when Kyle struggled with mental health issues and substance abuse, Todd and Julie stepped up to raise their granddaughter Chloe, Kyle's child with ex-girlfriend Amber Johnson (via Page Six). And it is clear from Todd's social media posts that his now eight year-old granddaughter has captured his heart — even though viewers know that she often gives her grandfather a hard time.
"The sweetest gift from God, I Thank you dear lord for every blessing you've ever given me, for every lesson I learned the hard way, for all the things I was wrong about and for the ability to love, forgive, and accept and move on," Todd wrote on Instagram alongside a photo of Chloe. "THIS CHILD IS OUR BLESSING and we will honor that for every day we are given and beyond."
Todd Chrisley is fiercely protective of his granddaughter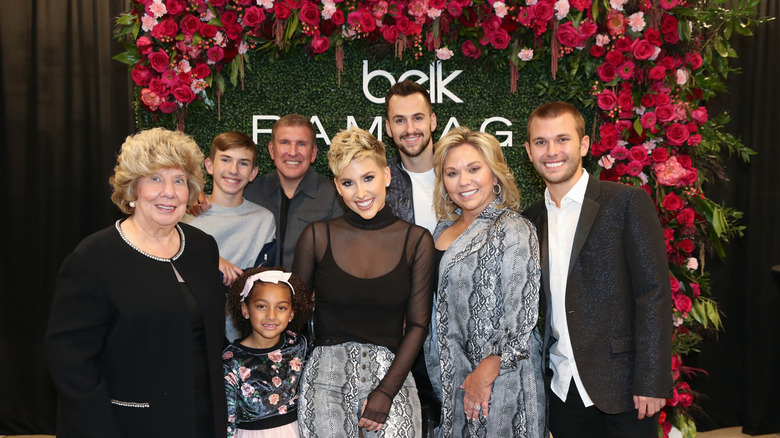 Viewers of "Chrisley Knows Best" have been able to witness the special bond between Todd Chrisley and his granddaughter, Chloe. In fact, the eight year-old calls Todd "Papa" or "Dad" (per Tennessean), and he often shares photos of Chloe on social media, including taking her horseback riding, to the beach, and out for breakfast.  "I say, 'God gives you what you never knew you needed' and we needed that," Todd told People of Chloe. "She has literally changed our lives in so many different ways," he said. "She's opened our mind to so many things that we didn't even know existed."
It's not surprising that Todd is also fiercely protective of Chloe, who is biracial. When the little girl was the victim of racist comments on social media, he decided to use his family's experience as a platform to educate others.
"What I do see is that we, as a white couple in America, have never dealt with racism until Chloe and we have been in that privileged sector of not having to have that added stress on us as people," Todd said during an appearance on the "Tamron Hall Show" (via People). "And then God brought Chloe to us and I think that God gave us Chloe because we needed to be changed. We needed to be able to use our platform to help those who may not have a voice."
Source: Read Full Article