Who Is The Most Toxic Individual In Bachelor Nation?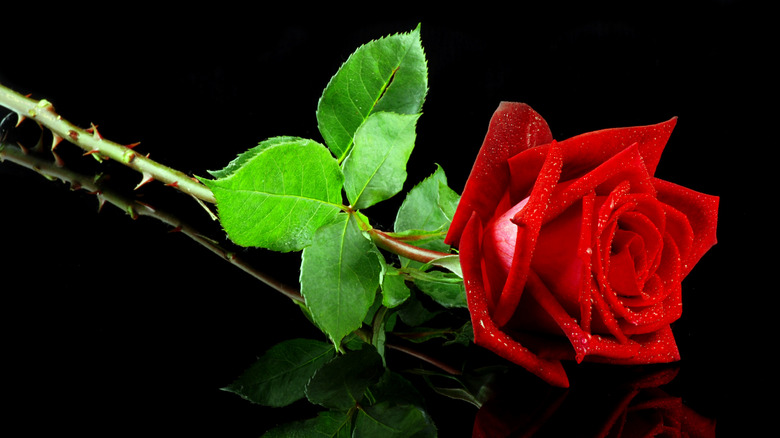 "The Bachelor" hit TV airwaves in March 2002 and jump-started a whole wave of reality TV shows that focus on dating and relationships. It can't be denied that "The Bachelor" paved the way for the many, many shows that have followed. The original show continues to have a large, engaged fan base to this day and has spawned several popular spin-offs, including "The Bachelorette," "Bachelor in Paradise," "The Bachelor New Zealand," "The Bachelor Canada," and "The Bachelor Vietnam."
As one of the longest-running reality series on TV, it makes sense that, in the course of nearly 20 years, the show and its audience have seen a lot. From cast members that we genuinely adore to cast members that make it difficult to even want to turn the show on, the journey has been … a lot.
Unfortunately, "The Bachelor" and its spin-offs have definitely endured more than one toxic contestant. Here are five of the most toxic cast members that Bachelor Nation has seen — so far.
Jake Pavelka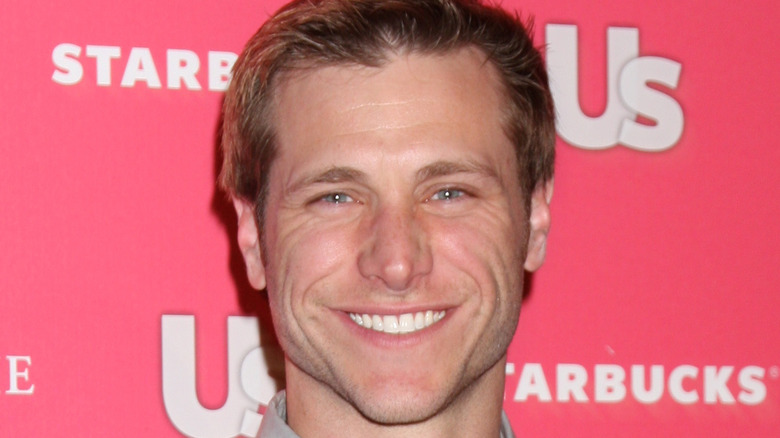 Viewers met Jake Pavelka for the first time on Season 5 of "The Bachelorette." Even though he was sent home in Season 6, producers brought Pavelka back for his own season of "The Bachelor" for the show's 14th season. 
While people seemed to like Pavelka well enough at the beginning of his season, enthusiasm began to wane as Pavelka's behavior began to feel manufactured and forced. However, a lot of fans still supported Pavelka and were even excited when he chose Vienna Girardi at the conclusion of the show.
Things really went off the rails when Pavelka and Girardi engaged in a very public break-up and then participated in a post-Bachelor reunion special, where she revealed the reasons why their relationship ended. "The charge, as Vienna brought it: that a month after they declared their love in the eyes of God and ABC, Jake became withholding and verbally abusive, that he stopped being physically intimate and — shockingly, for a reality-TV participant — he was only interested in fame," according to Time. Yikes.
Luke Parker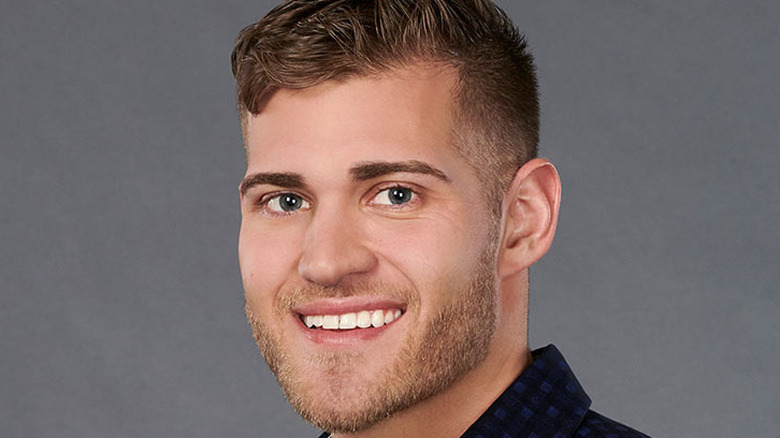 Viewers were introduced to Luke Parker on the 15th season of "The Bachelorette" when he competed for Hannah Brown's heart. Viewers almost immediately didn't like Parker when he introduced himself to Brown by roaring at her, and things got more complicated for Parker's relationship with "Bachelorette" fans after he told Brown he was falling in love with her on their second date (via Marie Claire).
Things between Parker and Brown ended up in a showdown after Parker told Brown that he would 100 percent want to go home if she slept with any of the other men on the show. Brown sent Parker packing following a speech in which she stood up for herself and then some (via Distractify). We all later found out that Parker owes the producers of the show $100,000 after breaking the terms of his contract (via People). Ouch.
Another odd fact about Parker is that many of his fellow contestants also didn't like him. Cam Ayala later told Entertainment Tonight, "[He] was one of those guys I distanced myself from in the house… I just got a weird vibe from him."
Juan Pablo Galavis
At the beginning of his 2013 season, it really seemed like Juan Pablo Galavis had a lot going for him on "The Bachelor." However, he quickly lost his standing with a lot of viewers when he revealed that he was against the idea of a gay contestant appearing on the show. 
Galavis commented that he "respected" gay people but didn't think having a gay person on the show would be "a good example for kids to watch on TV." In response, ABC released their own statement affirming that they disagreed (via E!): "Juan Pablo's comments were careless, thoughtless and insensitive, and in no way reflect the views of the network, the show's producers or studio." 
Things got worse after Galavis went swimming in the ocean with contestant Clare Crawley, who was a frontrunner for quite some time. He ultimately chose to leave the show with Nikki Ferrell, but not before insulting Crawley in the end. As reported by E!, "During their final date, she and Juan Pablo had a moment sans cameras as a helicopter was landing. He leaned over and whispered something to her that was so offensive and sexual that she couldn't even repeat it, and as she described it, 'Something that no woman wants to hear.'"
Olivia Caridi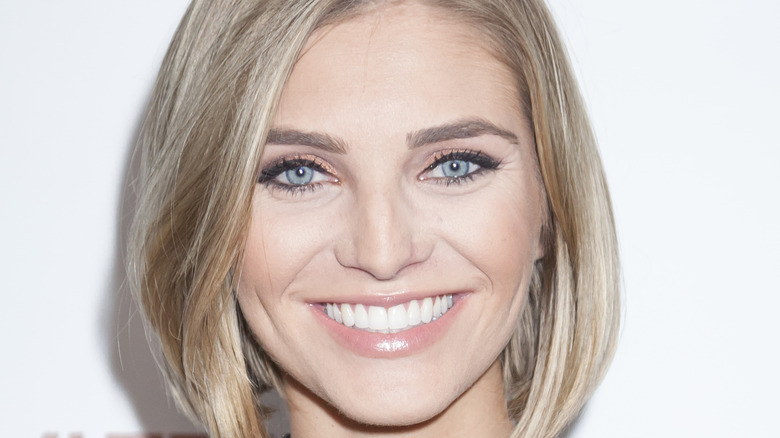 Olivia Caridi was a contestant on Season 20 of "The Bachelor." She was a strong contender for the attention of Ben Higgins from the beginning, but things ultimately fell apart, with Caridi explaining to Bachelor Nation that she simply unraveled once Higgins began showing other women attention. "I think there was a time when I felt really confident, and then I could see him developing connections with other people," she said. "I could feel that the connection we had at the beginning was leaving, and that's when I self-destructed completely, because I was trying to find a way to make it happen when I knew it wasn't."
However, Caridi didn't make things easy for herself on the show. After insulting the other contestants because she felt they weren't as smart as her or because one was a mother (via Refinery29), Caridi definitely became the season's bad guy.
Years later, Caridi atoned for her actions and revealed how far she had grown since her season debuted. She also revealed that viewers were especially harsh toward her. "It took me so long to get over the whole thing. I was messed up for a long time after that," she said (via Refinery29). "I was suicidal. I've had depression my entire life. When the show was airing, I was getting messages saying I should kill myself, and, you know, you're not worthy of living."
If you or anyone you know is having suicidal thoughts, please call the National Suicide Prevention Lifeline​ at​ 1-800-273-TALK (8255)​.
Trish Schneider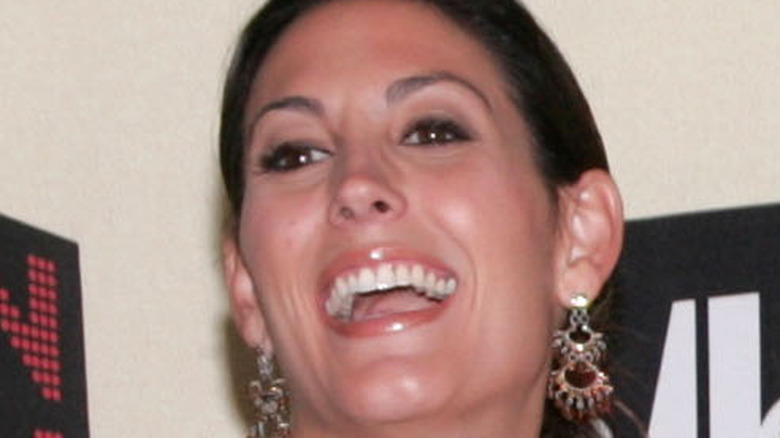 Trish Schneider appeared on Season 7 of "The Bachelor." Like most everyone on this list, Schneider set off alarm bells for viewers early on. Her offense? Wearing a T-shirt that read, "Gold Digger — Like a hooker just smarter." Schneider was eventually sent home from the show but ended up reappearing later to try to tempt Bachelor Jesse Palmer into spending the night with her — instead of going on a date with a woman he was seriously considering. He said no (via Distractify), and, unsurprisingly, Schneider ended up going back home for good.
In 2018, the Reality Steve Podcast caught up with Schneider to rehash her season of the show and to see what she's up to these days. It turns out that Schneider really wasn't trying to make anyone angry with that shirt. She explained, "It was so unintentional… It really was innocent."
Since the show, Schneider has moved to Florida and is even married to the man she was with prior to joining "The Bachelor." 
Source: Read Full Article