Feminist Finds in Honor of International Women's Day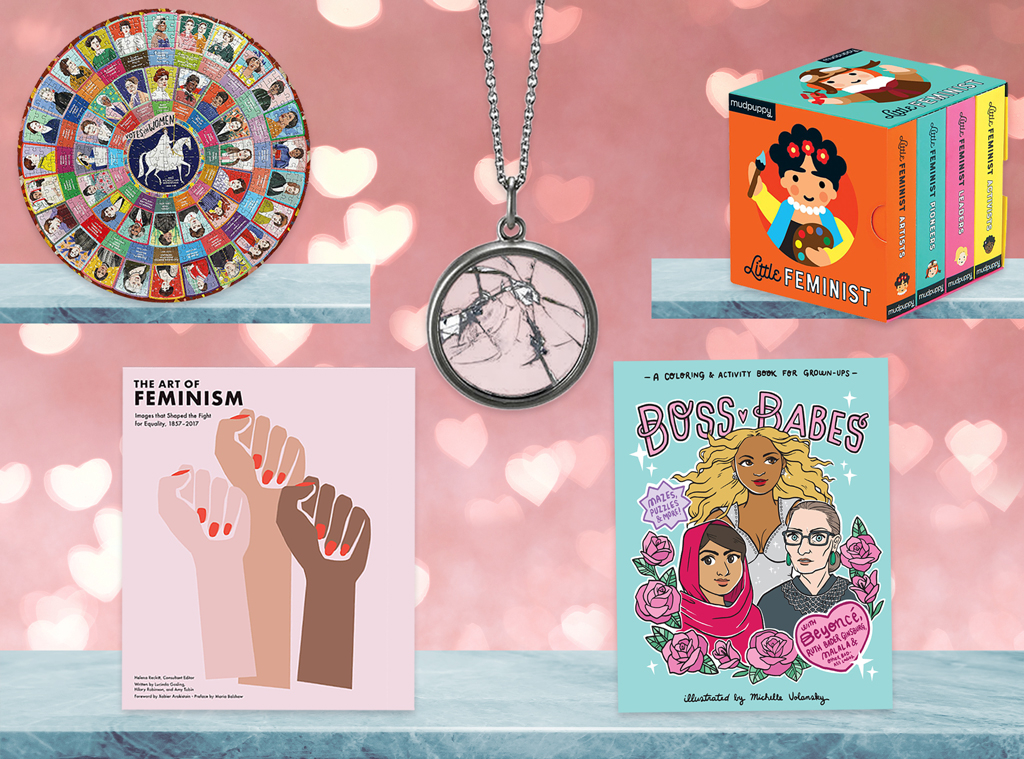 E! Illustration
We love these products, and we hope you do too. E! has affiliate relationships, so we may get a small share of the revenue from your purchases. Items are sold by the retailer, not E!.
We'd say International Women's Day is the best time of the year to treat yourself to some feminist-leaning goods. There are events taking place all around the world on March 8 dedicated to honoring women's achievements, from fun runs to conferences, but you can also celebrate with some retail therapy celebrating said achievements too. We won't judge—promise!
Below, shop our favorite feminist finds, ranging from art to some great reads, inspired by International Women's Day.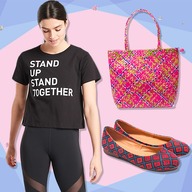 Read
15 Ethical Brands That Empower Women
Whether you've shattered your own glass ceiling or you know another woman who has, celebrate the achievement with this eye-catching sterling silver necklace. The glass inside the pendant is manually cracked and displayed between two solid panes, symbolizing all the milestone breakthroughs achieved by women past, present, and future. Talk about a statement piece.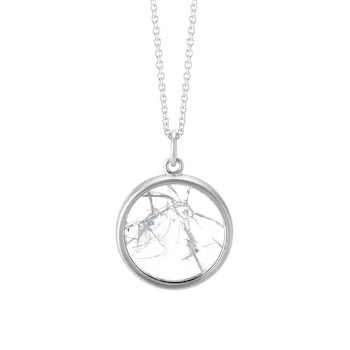 This is the book that your coffee table needs. It contains more than 350 works of art, photos, and graphic designs along with essays about the feminist movement over the past 150 years.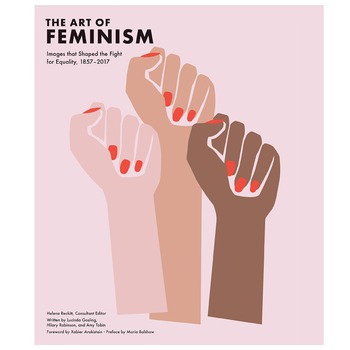 These platform Keds are part of a collaboration with female-owned T-shirt brand The Bee & The Fox. The message? We worry about being pretty, but why not channel that energy into being pretty powerful?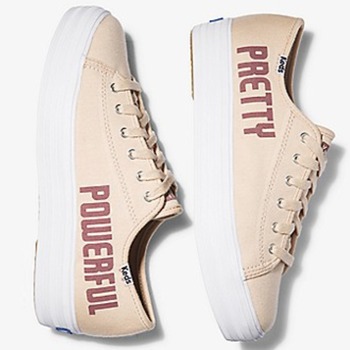 Hear the inspiring stories 40 women's journeys through nature in She Explores, and do a double take at the stunning photography. You can hear all about van life, backpacking with babies, and more.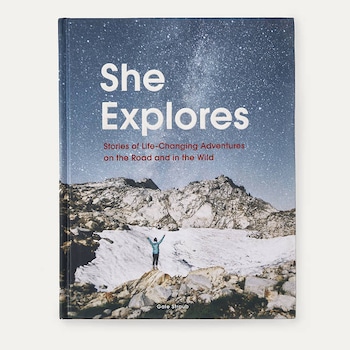 Send a message with your phone case by slipping on this "the future is female" option. Its clear style allows the color of your phone to shine through.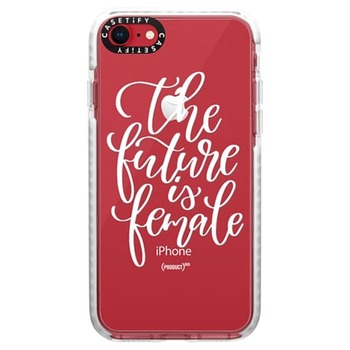 If you haven't yet read Michelle Obama's memoir, take this as your opportunity to do so. Her journey from the South Side of Chicago to the White House will leave you feeling empowered and inspired.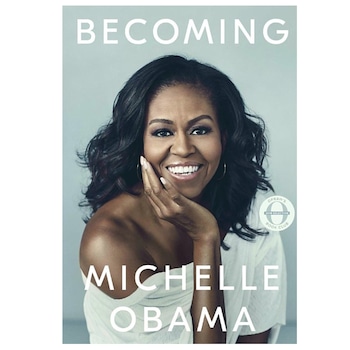 Decorate your home with a bit of feminist art using this Women's March poster in pretty pastel hues. Artist Betsy Garcia was inspired by the 2017 Women's March when dreaming up this illustration.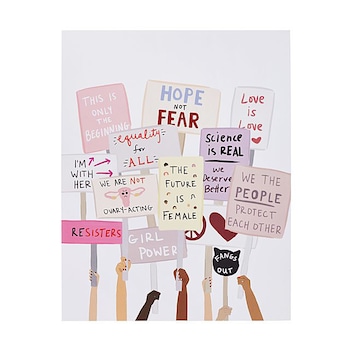 Everyone can benefit from a reminder to know their worth and accept nothing but the best, and the embroidery on this jade green bra does just that. Plus 10% of the proceeds go to Girls Inc., a non-profit organization that provides mentorship and educational programs to young girls.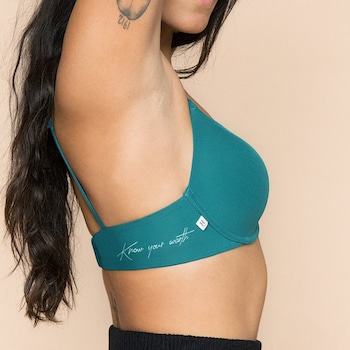 Play and learn with this 1,000-piece puzzle that illustrates some of history's most inspiring women. Piece together the faces of Amelia Earhart, Ruth Bader Ginsberg and more.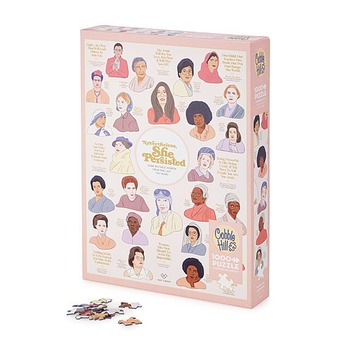 If you're in need of inspiration, look no further than these profiles of over 100 influential women in careers ranging from media to architecture. There's bound to be someone in here you resonate with, from Lizzo to Justina Blakeney.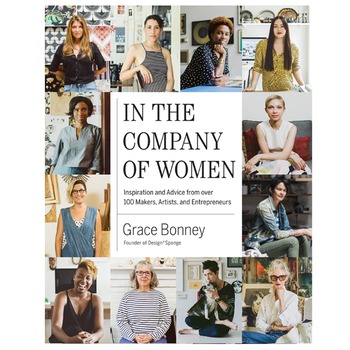 They say coloring books are good for stress relief, but maybe they're good for inspiration when you're coloring icons from Dolly Parton to Ruth Bader Ginsburg? But this isn't just a coloring book, it's also an activity book that celebrates female icons with a portrait and accompanying activity. For example, there's a Beyoncé crossword, you can decorate Flo-Jo's nails, color in Frida Kahlo's flowers…who wouldn't want to celebrate the power of women with a little color and whimsy?
Give girl's night a completely different dimension by supplementing your wine with this 500-piece puzzle. Showcasing the leaders of the suffrage movement that succeeded in securing women's voting rights, this puzzle highlights the movement's champions such as Elizabeth Cady Stanton and Frederick Douglass in all their illustrated glory. It also comes with a poster-sized pamphlet that gives you bonus information on this important part of American history.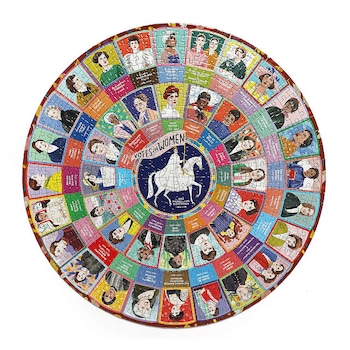 Covering the worlds of pioneers, artists, leaders and activists, these mini-board books offer colorful illustrated portraits of the women who have made history throughout the world. The book on artists looks at icons such as Maya Angelou, Josephine Baker, Frida Kahlo and Ella Fitzgerald, leaders covers Cleopatra, Queen Elizabeth I, Indira Gandhi and Hillary Clinton, activists profiles Harriet Tubman, Rosa Parks, Gloria Steinem and Malala Yousafza, and pioneers hails Marie Curie, Sally Ride, Amelia Earhart and Billie Jean King. It's a great gift for little ones, or someone who just needs a small reminder of how awesome women are.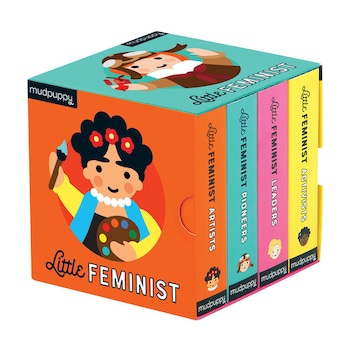 While you're shopping in celebration of feminism, check out these books by boss ladies we love and Jennifer Lopez's Guess clothing edit.
Source: Read Full Article