Lili Reinhart Just Nailed My Favorite Romantic Trend — and You Can Shop It For $27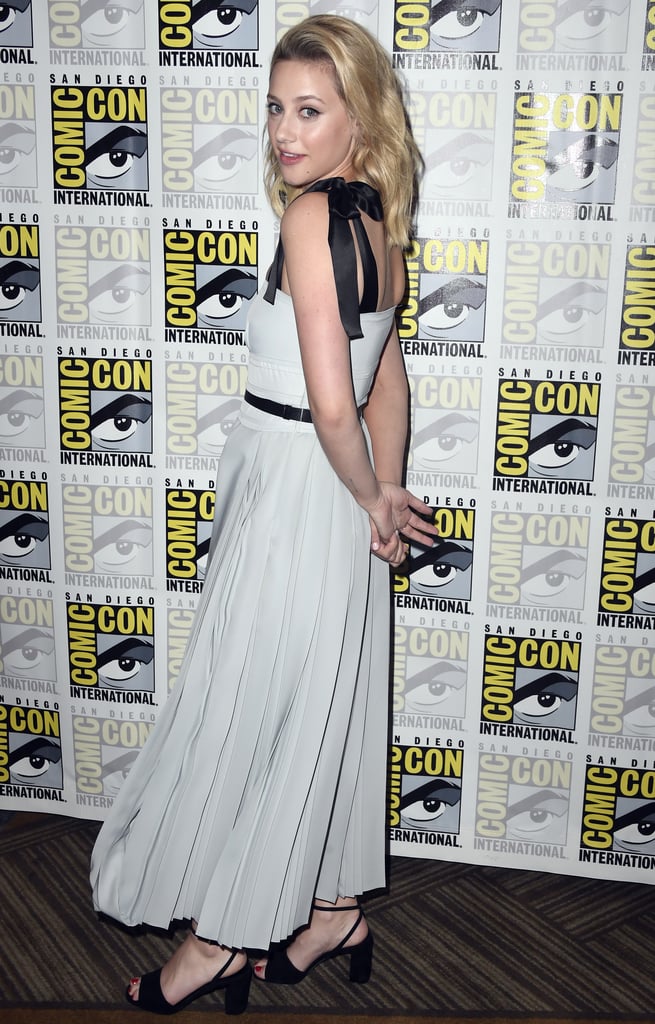 Lili Reinhart Just Nailed My Favorite Romantic Trend — and You Can Shop It For $27

You may still be gut-wrenched over Lili Reinhart and Cole Sprouse's breakup (TBH, I still fondly think of him as Ross's son on Friends, so that shows you how torn up I am about the topic), but there's still plenty of romance in the air as far as Lili's fashion goes. I know; that was a swift topic change and a really risky way to toy with your hearts . . . my sincerest condolences to diehard fans of the couple. But one swift look at the light-blue Prada dress Lili wore to Comic-Con, and my heart skipped a beat seeing her in one of my favorite trends of the moment: the romantic trend.
From puffy sleeves to voluminous skirts, sheer fabrics, and ruffles galore, romance is a big theme this Summer, and Lili's Prada dress hit the nail on the head, featuring bow-tie straps in a lustrous black satin fabric. As a modern contrast to the pale blue hue of her dress along with loose waves and a sharp cat-eye, the overall effect felt fresh and fashion-forward rather than overly saccharine, which, in my opinion, is the ideal way to wear this so-sweet trend.
While Lili's dress skews formal and costs a cool $2,690 (shop it here if you're feeling a splurge), the POPSUGAR collection at Kohl's just so happens to have five darling tops that capture the essence of Lili's dress for a lot less . . . they're $27 each, to be exact. In black, blue, red, and two floral prints, these tops are a super wearable way to try the trend this Summer, whether you style yours with cute shorts, wide-leg pants, or midi skirts like I did three ways.
Ahead, check out Lili's pretty Prada dress from every angle. Then, shop the bow-tie strap trend for just $27 or less.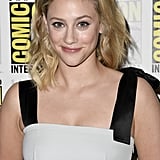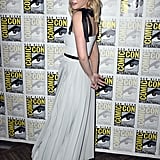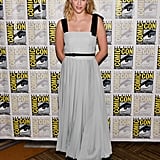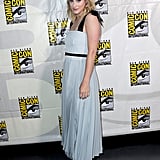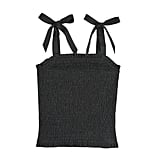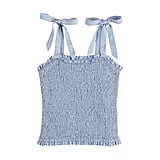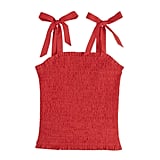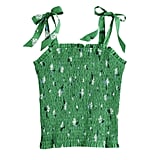 Source: Read Full Article