Flavor Flav Goes Viral for National Anthem Performances at Milwaukee Bucks Game
Flavor Flav's passionate performance at the Milwaukee Bucks game went viral Sunday, with many comparing his rendition of the National Anthem to fellow attempters Fergie and Roseanne Barr.
Flavor Flav is the latest celebrity to lend their voice to the National Anthem.
The 64-year-old rapper was on hand at the Milwaukee Bucks game over the weekend, where he was tasked with performing the song before the Bucks faced off against the Atlanta Hawks Sunday.
Flav, dressed in a Bucks jersey and sporting an updated, iced-out version of his famous timepiece chain, belted out the iconic tune, with his voice surprising both game-goers and audiences at home.
The off-key attempt at the anthem caused the clip of Flav's performance to go viral, with many poking fun at the "Fight the Power" rapper.
"You know he practiced this in the mirror for weeks 😭," one user wrote, with another tweeting, "All I got to say is Flavor Flav knew all the words & sung with heart! 🤣😂."
Social media users also couldn't help but compare the performance to that of fellow National Anthem attempters, Fergie, Macy Gray and Roseanne Barr, who too went viral after trying their hand at the notoriously difficult track.
"Fergie and Macy Gray is somewhere SHAKING," one user wrote.
Another added, "Not one person is being serious 😂 I think it's still better than Fergie's tho lol."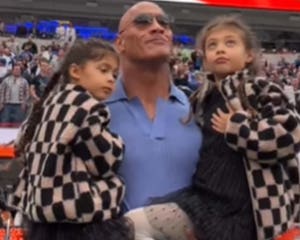 Emotional Dwayne Johnson Holds His Daughters While Watching Wife Lauren Hashian Sing National Anthem
"I don't care what any of you jokers here on X(fka Twitter) say! @FlavorFlav took his time with it when he sang the national anthem! Think of it this way, everyone! At least he didn't get booed while he was singing it like 'THIS PERSON'! #ThinkAboutIt," another user wrote, sharing a photo from Barr's viral National Anthem performance.
While many made jabs at the performance, Flav was equally met with lots of support online, with users praising his measured timing of the song and vocal range.
"His Heart was All in That. 🤗," one user wrote. "You tried your best. It's not your fault they asked you, @FlavorFlav 🫶," another added.
That tweet prompted Flav to weigh in, writing, "Ya boy asked them… this is something I wanted to do my whole life."
He even got a mention from Missy Elliott, who had nothing but nice things to say about the performance.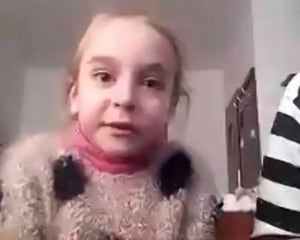 Ukrainian Girl Who Went Viral Singing From Bomb Shelter Performs National Anthem in Poland
"Determination and drive go along way🙌🏾big up LEGENDARY @FlavorFlav," Elliott tweeted.
Flav later took the social media platform to address the now-viral clip in detail, calling it a bucket list moment weeks in the making.
"The anthem was a long time bucket list item… that was fun!," he wrote. "I can't live my life worried about what people might say about me. I won't let that stop me from trying new things and doing things I wanna do. Some people might not like that. But a sure failure is if you stop trying."
See more reactions to Flavor Flav's performance below: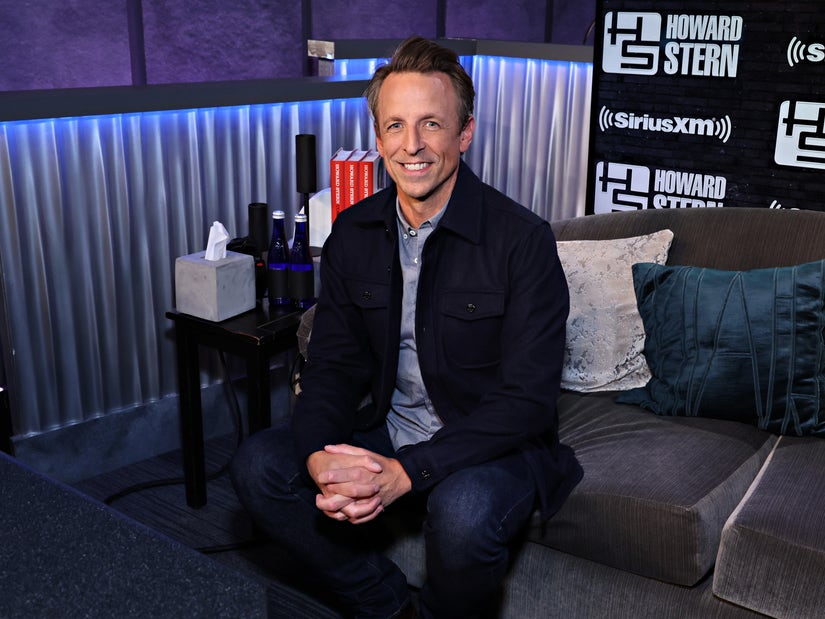 Source: Read Full Article