'I'm ready to reclaim my audience': Libbi Gorr returns to radio
By Michael Lallo
Comedian and broadcaster Libbi Gorr returns to the airwaves this year as part of a bold new venture called Disrupt Radio.Credit:Simon Schluter
Save articles for later
Add articles to your saved list and come back to them any time.
In the summer of 2009, Libbi Gorr overheard her bosses at 774 ABC talking about her. The comedian and broadcaster was lined up to fill in for drive host Lindy Burns, who had taken long service leave – until the devastating Black Saturday bushfires threw the station's schedule into disarray.
"They needed to send someone to Whittlesea," Gorr says, "but their instinct was to send someone other than me; they were talking about shifting me to mid-dawn or putting me on overnights instead. So, I trotted over and asked, 'Why don't you send me?' and they said, 'Sorry, this isn't a time for jokes'."
Gorr assured them she had no intention of cracking gags. Indeed, management were so impressed by her broadcasts, they asked her to continue reporting from the fire-ravaged town.
"It taught me the importance of advocating for people as opposed to indulging in disaster porn," says Gorr, who went on to spend almost a decade as weekend host at the station (now known as ABC Radio Melbourne). "I became committed to telling people's stories in a way that was clear and useful but never opportunistic."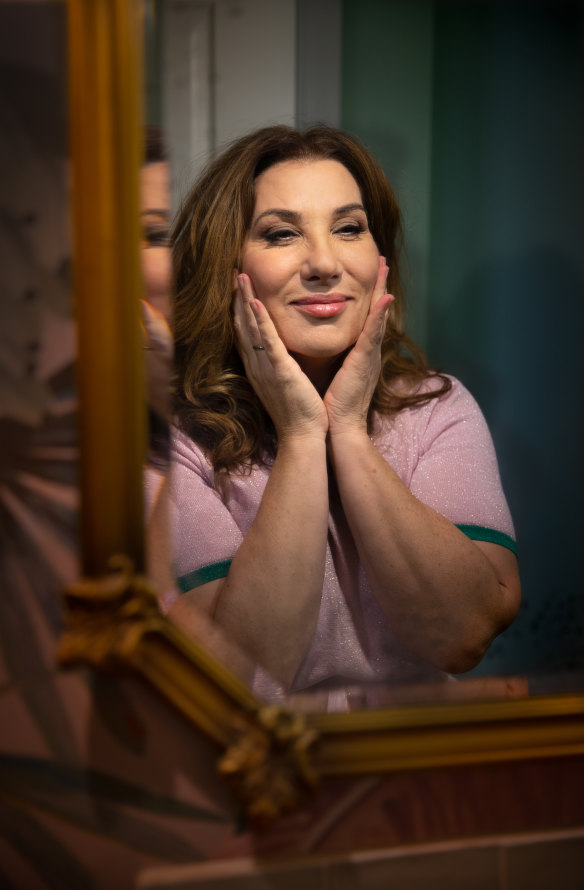 "Discomfort is a part of life and no one has a right to never be offended," says Gorr.Credit:Simon Schluter
Her manager at the time was Steve Kyte, a British media executive who has worked with leading broadcasters including CNN, BBC 5 Live and London's LBC, where he helped double the station's audience reach within one year. Last year, Kyte asked Gorr to meet him at Melbourne's famous Tan walking track.
"I've been asked to help create a new radio channel in Australia," he told her. "Would you be interested?"
That was six months ago, when Gorr was sworn to secrecy. Today, she's permitted to tell me that the station, which launches later this year, will stream over the internet across Australia and broadcast digitally in Sydney, Melbourne and Brisbane. (Anyone with a smartphone, an internet connection or a DAB+ radio set can tune in.)
'I like non-binary thinking because all the interesting stuff happens in the grey areas.'
A report in The Australian Financial Review, published a few days after our interview, states that the start-up, called Disrupt Radio, already has around 20 employees and an office in South Melbourne. It will focus on science, technology, innovation and entrepreneurship but won't be a business and money channel, according to company founder Benjamin Roberts. Among the media heavyweights who have joined the board is former ABC managing director Michelle Guthrie.
Gorr will be one of the station's main presenters, marking a return to the medium where she got her start in 1987 doing work experience at ABC Radio Sport.
"Radio allows me to be with people inside their homes, like I'm sitting right here," she says, pointing to a breakfast stool on her left. "As much as I love television and film, I have a voracious appetite for creating content. I'm ready to reclaim my audience."
Gorr's comedic character Elle McFeast made her a household name in the early 1990s.
We're in the kitchen of Gorr's newly renovated Brighton East house; a Spanish-style Californian bungalow she shares with partner Stewart Burchmore, a television producer and director, and their teenaged son and daughter. While her stylistic choices are impressive, this isn't a look-but-don't-touch show home – it's designed to be enjoyed; a place for parties, family dinners and lazy afternoons nestled into the zebra-patterned sofa. When I arrive, Gorr invites me to run my hands over each surface as she gives me a tour: the pink-hued quartz benchtops, a leather handle on a storage cupboard, pendant lights shaped like red cherries and the tropical-patterned wallpaper in her powder room.
She lays out a platter of sweet treats from a local Jewish bakery, fixes us each a hot drink and puts on some music. About half an hour into our chat, she hears a song that causes her words to catch in her throat. "I'm sorry," she says. "It's this music. It reminded me of my brother."
In September of 2021, Gorr's brother Jon was killed while riding his pushbike in Warrnambool. The grief, of course, will always be present. And healing is never linear – sometimes, good memories abound; on other days, a mere snippet of music or a familiar smell can invoke a flood of emotions.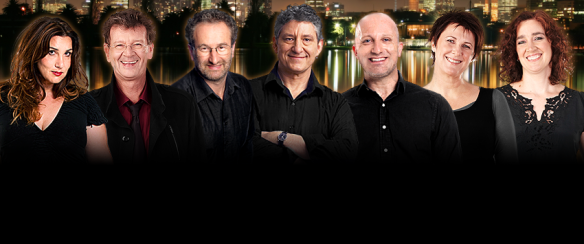 Gorr (left) spent almost a decade hosting weekends on 774 ABC, now known as ABC Radio Melbourne.Credit:ABC
A few months after Jon's death, Gorr farewelled her weekend audience on ABC Radio Melbourne. Her program covered gardening, pets, health and everything in between: an ideal format, she believes, for exploring the human condition.
"I loved my job," she says, "but I wasn't an employee of the ABC, I was a contractor. We had conversations that went down to the wire and in the end, this was the only decision that could be made. I was in a creative cul-de-sac and it was time for me to leave."
If there's a common thread linking Gorr's work over the years – her whip-smart, footy-mad comedic character Elle McFeast, which made her a household name in the early 1990s on ABC's Live and Sweaty; her radio gigs in Sydney and Melbourne; her popular television specials for Channel Ten; her co-hosting stint on Channel Nine's daytime talk show The Catch-Up – it's her fascination with individuals from all walks of life.
"I've always collected this genuinely diverse, authentic bunch of people," she says. "I know I'm not everyone's cup of tea but one thing I've always done in my work is to allow other people to have their voices heard. There's nothing worse than being judged, held back or overlooked because people have preconceived ideas about you."
In 1998, during an appearance on her ABC chat show McFeast Live, a drunken Chopper Read joked about killing people, sparking a media frenzy.
"I lost about 10 years worth of confidence and momentum," Gorr says. "But after that, I resolved that if I encountered a hurdle, I'd just get back up and deal with it and move on. It helped me realise that time is precious and life is precious."
TAKE 7: THE ANSWERS ACCORDING TO LIBBI GORR
1. Worst habit? Imagining the worst.
2. Greatest fear? Carbohydrates.
3. The line that has stayed with you? Life is what happens to you while you're busy making other plans, from John Lennon's Beautiful Boy. 
4. Biggest regret? Not returning that phone call sooner. 
5. Favourite room? My Catherine Martin powder room. It's not neutral. It's brave. It's a reminder to aspire.
6. The artwork you wish was yours? I love Sid Nolan's Ned Kelly. I love the concept of using the iconic Australian bushranger as a metaphor for his emotional self.
7. If you could solve one thing… Binary thinking. Curiosity lives in the grey.
Earlier this year Gorr hosted Bold Conversations, a series of live panel discussions at Melbourne's Malthouse Theatre. Her guests – a suitably eclectic mix of comedians, musicians, writers and performers – debated everything from the concept of soulmates to offence.
"Discomfort is a part of life and no one has a right to never be offended," she says. "I like non-binary thinking because all the interesting stuff happens in the grey areas."
Born in 1965, Gorr was raised in the Melbourne suburb of Murrumbeena, which she calls "Daryl Braithwaite country". By birth, she's Jewish, yet she attended Church of England and Methodist schools, making her one of Australia's few "Jewish-Anglican-Methodists". Every afternoon, her father would collect her on his motorbike until a horrified Miss Barnfather forbade this unladylike mode of transport.
"I was one of the few students in the '70s with a mother who worked," she says. "And I'm pretty sure I was the only girl hanging out at her father's [motor] workshop after school, in my hat and gloves, making friends with guys called Parrot and Wingnut."
A stint in a chicken shop, where she was required to wear a badge declaring "We give it all", helped hone her capacity to deal with hecklers. She loved performing with Magda Szubanski in Melbourne University's Law Revue, in a show directed by Tom Gleisner, but after "one recalcitrant year" at Melbourne firm Phillips Fox, she realised that constitutional law wasn't for her.
Gorr performed a one woman show titled Dirty Sweet Cherry on Top at the Sydney Opera House in 2003.Credit:Daniele Smith
When Elle McFeast was introduced to a national audience through Live and Sweaty, where Gorr appeared as a roving reporter before taking over from Andrew Denton as host, she helped redefine what it meant to be a woman on Australian television. While some female presenters limited themselves to reacting to their male colleagues, McFeast elbowed her way into the blokey world of AFL, refusing to hide her wit or her knowledge of the game.
Gorr always knew she'd have an unconventional career. What she couldn't have predicted is that at the age of 58, she'd be juggling some of the most interesting roles she's ever taken on. So far this year, she's hosted Bold Conversations and a series of talks across Australia and New Zealand with popular English doctor and author Michael Mosley; continued working as a creative consultant and student mentor on Channel 31's news satire program The Struggle; and signed up to Disrupt Radio.
"It really feels like we're the first generation to have another crack at reinventing ourselves in our 50s," she says. "Being in your 50s now isn't the same as being in your 50s [a generation or two ago].
"I get annoyed when I see ads with grey-haired people walking along a beach and a voiceover that says, 'Are you over 50 and ready to retire?' These days, no one can retire at that age unless they're a tech billionaire but also, don't just talk to us about our savings or retirement plans. That's not who we are any more.
"We still have our futures in our peripheral vision – and what an amazing thing it is to be awake to that notion."
Find out the next TV, streaming series and movies to add to your must-sees. Get The Watchlist delivered every Thursday.
Most Viewed in Culture
Source: Read Full Article