Is Prince William More Like Princess Diana or Prince Charles?
There is no doubt that Prince William is a wonderful royal family member. He is handsome and generous, going out of his way to carry out his royal duties with dignity. Just like his mother, the late Princess Diana, William makes it a priority to reach out to people in need, spreading compassion to those who need it most.
He does charitable work whenever possible, and we can all agree that the prince will be perfect in his future role as king. In addition to his royal duties, William is a devoted father who beams with pride when he is in the presence of his children, and a devoted husband to Kate Middleton.
Add in the fact that there is no doubt that he will be an excellent uncle to his new nephew, little Archie Harrison, and we have to say that William is just about perfect.
So, this raises the question as to if Prince William is more like Princess Diana or Prince Charles. Let's take a look.
Prince William is an excellent father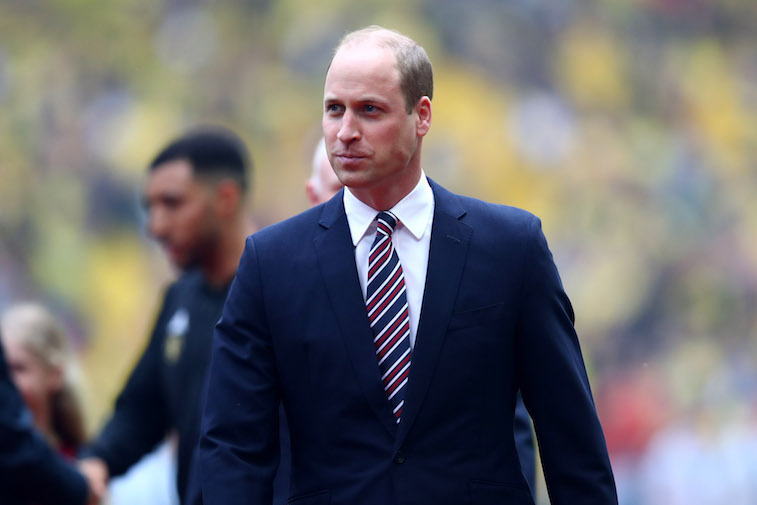 Just like Diana, William strives to be the best father that he possibly can. This was evidenced on many different occasions, such as when we saw the prince take his oldest son, George, to the hospital to meet newborn Charlotte.
William carried the toddler into the Lindo Wing, where his mother Kate Middleton was, and George seemed to have a special bond with his dad.
We also noticed the look of love in William's eyes each of the three times he and Kate exited the hospital with their newborn babies. William is a hands-on father, something Diana would have been extremely proud of.
Prince William has a sparkling personality
It really does not come as a surprise that William has won over the hearts of fans around the world. With a personality like his, who wouldn't? He is an excellent speaker, he greets fans with enthusiasm during appearances, and he always takes the time to smile and shake hands when necessary.
We can tell just from watching William that he is a kind-hearted, genuine person, a quality that will definitely be beneficial when the day comes for him to take the throne as king.
Prince William is completely devoted to Kate
Although there were recent rumors of an affair between Prince William and Kate Middleton's former friend, Rose Hanbury, these allegations were never actually confirmed.
In fact, the Duke and Duchess of Cambridge didn't even seem to react, leading many to believe that there was no truth to the story behind William's supposed infidelity. It would appear that William only has eyes for his wife, Kate, and anyone can see the two of them are completely devoted to each other.
The many years that they spent dating before announcing that they were finally engaged seem to have really been valuable. Although Kate was given the nickname "Waity Katie," she will likely agree that the long wait was truly worth it, as it gave her and William plenty of time to really know each other and fall in love before getting married.
Prince William is probably more like Princess Diana
Prince William and Prince Charles are both in the direct line of succession, meaning that they will both be king someday. There is a bond between the father and son that can never be broken, as they share something that is special and completely unique to them.
Although they are close, William's personality seems to match Diana's slightly more than it does Charles's. There is no doubt that if Diana were here today, she and William would have a close mother and son relationship that they would value and cherish like no other.
Source: Read Full Article