Which of Prince Harry and Meghan Markle's Friends and Family Have Met Baby Archie?
The media was up in arms in the weeks leading up to baby Archie Harrison's. Ever since the Duke and Duchess of Sussex announced that they'd be skipping the post-birth photo and celebrating their baby's birth "privately," everyone was speculating on what exactly that meant. Would we have to wait for weeks to see photos of the newborn?
Luckily enough for royal fans, that wasn't the case. PrinceHarry made the excited announcement that his son had been born a few hours afterit happened. Two days later, the new parents debuted the gorgeous newborn atWindsor Castle and announcedhis name on the same day.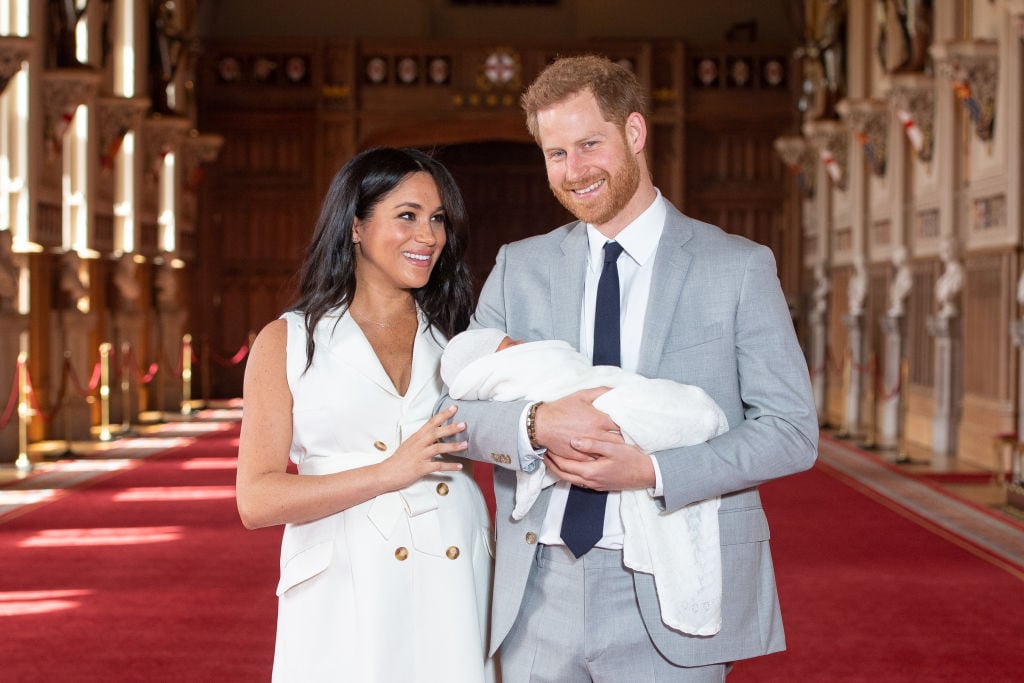 Now a few weeks have gone by and Meghan Markle has been enjoyingher maternity leave while Prince Harry remains busy with royal engagements. Noone knows exactly when Archie Harrison will make another public appearance—butwe do have some idea whohas met him so far.
Doria Ragland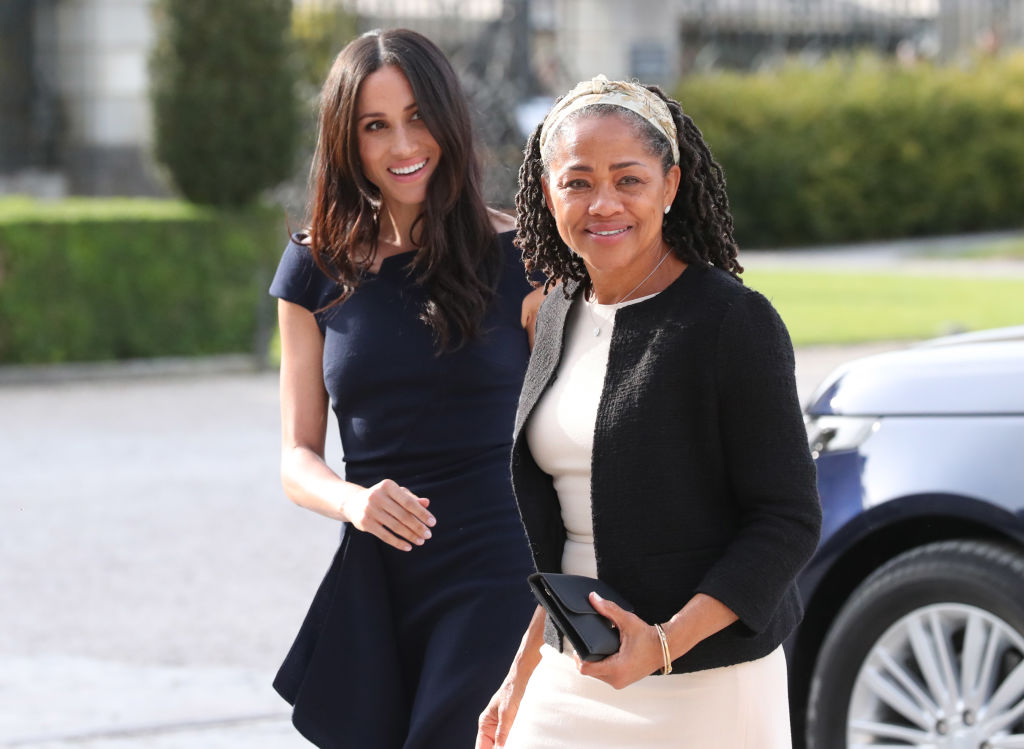 It may go without saying that Meghan Markle's mother, DoriaRagland, has been introduced to her grandson. Ragland movedinto Frogmore Cottage in advance of the baby's arrival and has been helpingwith him full-time ever since then. The only people more involved with ArchieHarrison's life are his parents themselves.
Queen Elizabeth and Prince Philip
There is photographic evidence that theQueen and her husband, Prince Philip, have both been introduced to thenewest little royal family member. A look of pure delight was captured on theQueen's face as she was introduced to Archie Harrison while Prince Philip,Doria Ragland, and the Duke and Duchess of Sussex looked on. This happened shortlyafter the official photo call.
Prince Charles
Though Archie Harrison's grandfather was out of the countryon a royal tour when the baby was born, he did get a chance to visit thenewborn on May 16. No doubt he's just as delighted with him as everyone elseis.
Prince William and Kate Middleton
The Duke and Duchess of Cambridge also didn't meet the newbaby immediately, but they did stop in for baby snuggles soon after Archie wasborn. Before the meeting, Prince William even made a quip about welcoming hisbrother to the "sleep deprivation society" of newparenthood.
Jessica Mulroney
Canadian fashion stylist Jessica Mulroney (Brownstein) was recently spotted in England, but it's not been confirmed that she met the new baby yet. However, considering that she's been described as Meghan Markle's best friend, it seems like a huge coincidence that she was in London at that time without dropping by to see her friend.
We can logically assume that she probably met Archie during her visit.
Serena Williams
Rumors are swirling that Markle's friend Serena Williams might be in the running to become Archie Harrison's godmother when he's baptized later this year. There are reports that she too stopped by Frogmore Cottage to meet the baby, but those are also unconfirmed.
Nacho Figueras
Polo player and friend of Prince Harry Nacho Figueras also stopped by Frogmore to pay his respects and visit with the Sussex family.
According to Johnny Hornby, chairman of Prince Harry's charity Sentebale: "Nacho met little Archie last week and said that the Duke couldn't take his eyes off of him—nor his hands. The two of them are just in a state of sheer delight over this birth."
Priyanka Chopra and Nick Jonas
Don't believe what you read intabloids. Despite previous reports, Meghan Markle's friend Priyanka Chopra hasn'tmet baby Archie yet. The Bollywood star's spokesperson confirmed thatreports of her visiting during a trip to London are completely false.
Source: Read Full Article