Why Kim Kardashian Pissed Off Khloe, Her Friends with Chris Appleton-Lukas Gage Wedding Trip to Vegas
Kim's friends "started a chat booing her, like 'F–k you, I can't believe you're doing this… all of us are pissed.'"
Kim Kardashian may have made Chris Appleton and Lukas Gage's day when she agreed to officiate their wedding, but her actions while in Las Vegas for the ceremony ticked off not only Khloe Kardashian, but their friends.
During the new episode of The Kardashians, Kim also offered up some marital advice for Appleton and the White Lotus star, the latter of whom proposed with an engagement ring made out of a caviar tin from their first date.
Giving them "one tip, from a lawyer," she insisted they get a prenup and even offered to write it up for them. They, however, wanted a bit more from her and asked her to officiate the wedding. While she was caught off guard, acknowledging her three failed marriages — one of which began at the same Little White Chapel in Sin City — before agreeing.
With that, the trio took off on a private jet for Vegas, before Kim got an angry text message from her sister.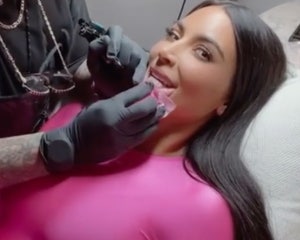 Kim Kardashian Reveals Secret Lip Tattoo She's Had for Years: 'No One Knows, No One Sees It'
"Khloe's like, 'You f–king bitch, you went without me?'" Kim said the text read. "'I said I was coming with you and I would have been the flower girl. You didn't f—king tell me it was this Saturday. I'm at home bored.'"
Immediately, she called her sister, asking if she wanted them to turn the plane around to get her. Khloe, however, didn't have glam ready last minute and knew Kim would be going over-the-top with her hair, makeup and wardrobe choices.
"I know how Kim is, she'll be in a black tie ball gown and diamonds and glam and be like, 'It's not a big deal, throw sweats on, I'm in nothing,'" Khloe joked. "She wanted me to roll out of bed and hop on a plane? No, you're not gonna sabotage me."
Flashback footage did show Khloe and Kim speaking with Appleton over the phone about his wedding, with Khloe saying she wanted to go and would be the flower girl. She then explained she was waiting on Kim for more details, but said in a confessional she didn't want to make a big deal out of being excluded.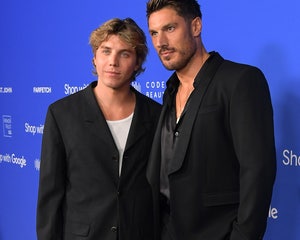 Chris Appleton & Lukas Gage Wedding Photos — Kim Kardashian Officiated, Shania Twain Performed!
During the trip — which saw Lukas and Chris get serenaded by Shania Twain before Kim married the pair at the chapel — the trio also went to an Usher concert, something else which royally ticked off Khloe. Why, you ask? Well, Khloe and all of Kim's friends planned a surprise trip to see Usher in Vegas for Kim's 42nd birthday, but turbulence turned them back around. Now, she had gone without them.
After returning from the trip, the sisters met up for a workout where Kim gushed over the getaway.
"You're glossing over that you forgot about me? Kimberly, you told me when you were already on the plane!" exclaimed Khloe, as Kim said "the group chat was going nuts" over her decision to see Usher without them. "They were like, 'Usher's our thing!" she added."
Khloe also explained that everyone from first residency attempt even "started a chat booing her, like, 'F–k you, I can't believe you're doing this without us, all of us are pissed.'"
In the end, Kim made it up to everyone by organizing another trip to Vegas and seeing Usher again, with Khloe saying they all had a blast.
New episodes of The Kardashians drop Thursdays on Hulu.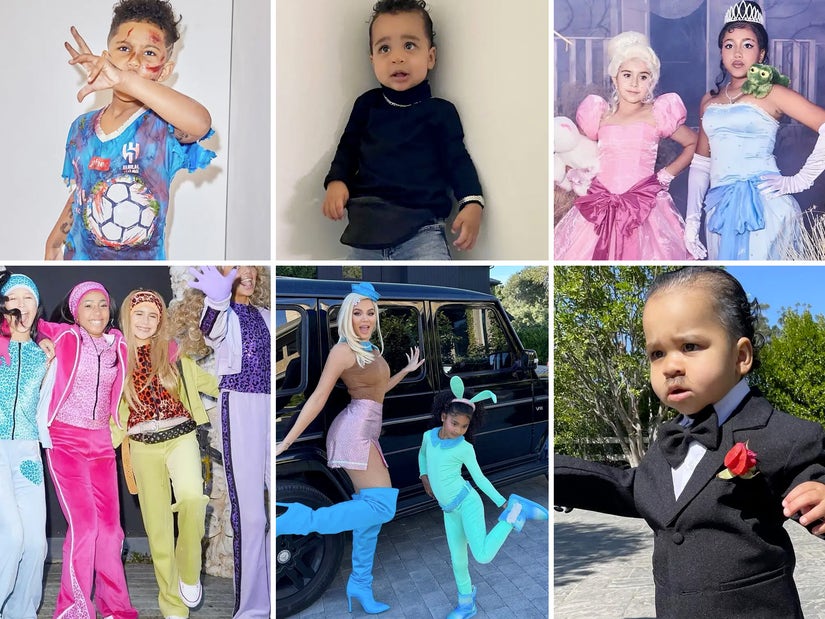 Source: Read Full Article