Why Lady Marmalade Video 'Wasn't Very Fun to Make' for P!nk
She says there were "some personalities" on set … before saying which two collaborators were "nice."
"Lady Marmalade" may be known for being one of the most "iconic" female collaborations of all time, but it's safe to say singer P!nk doesn't have the fondest memories of shooting the music video.
In a new interview with BuzzFeed UK, the pop star was asked to rank 12 of her most popular music videos, including "Lady Marmalade," "So What," "Try" and more. And initially, and seemingly without hesitation, P!nk threw "Lady Marmalade" at the bottom.
The 2001 hit, which appeared on the "Moulin Rouge!" soundtrack, featured P!nk, Christina Aguilera, Mya and Lil' Kim, as well as Missy Elliott, who produced the song, and appeared in the intro and outro.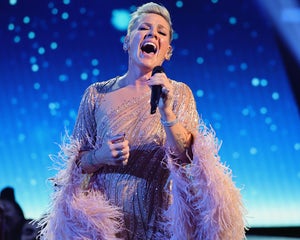 P!nk Pays Tribute to Late Father in New Song 'When I Get There'
After she was shown a still from the "Lady Marmalade" video, P!nk said, "Well, there's 'Lady Marmalade. I'm gonna put that right down here at 12."
She was then asked why she decided to rank the burlesque-themed video last. "It wasn't very fun to make," the 43-year-old singer replied. "I'm all about fun, and it was a lot of fuss. There were some personalities … Kim and Maya were nice."
"I guess it is iconic, but I remember I kept crying because my skin didn't like the makeup," P!nk added. "It was just … There was some annoying things happening that day."
After she had ranked all 12, the Grammy winner reflected on the final order, admitting that she was "not happy" with the result. When asked what she would change, P!nk said she would swap a few of the videos, including moving "Lady Marmalade" up from the bottom to the 11th spot.
Still, the mother of two didn't clarify or change what she originally had to say regarding her negative experience filming the "Lady Marmalade" music video. BuzzFeed UK posted the snippet to TikTok, asking fans who they think P!nk was "alluding to at the end" of the clip.
Waiting for your permission to load TikTok Post.
TikTok Post Unavailable
Although P!nk didn't specify which "personalities" she was referring to and didn't name names, the only other people aside from "nice" Lil' Kim and Mya who were involved in the song were Missy and Christina, the latter of whom P!nk famously had beef with in the past.
The ages-old feud reportedly began after the recording and filming of the music video for "Lady Marmalade."
During an appearance on "Watch What Happens Live with Andy Cohen" back in 2019, Christina spoke about the past beef between herself and P!nk regarding "Lady Marmalade."
"I know she has some feelings or whatever about how the recording of 'Lady Marmalade' went down and all that," she recalled, before claiming, "I know [on] the actual video, she intimidated me because she was heckling me a little bit behind the director and I was like, 'What's going on?' But that's what she did back then."
P!nk previously opened up about collaborating with Christina for "Lady Marmalade" in a VH1 "Behind the Music" special back in 2009.
"[Label executive] Ron Fair walked in. He didn't say hi to any of us and said, 'What's the high part? What's the most singing part? Christina's going to take that part," she said at the time, per People. "I stood up, and I said 'Hi. How are you? So nice of you to introduce yourself. I'm P!nk. She will not be taking that part. I think that's what the f—ing meeting's about.'"
Unable to render YouTube Video.
Meanwhile, in addition to the "Lady Marmalade" drama, P!nk once claimed that Christina once took a swing at her at a nightclub.
In a "Watch What Happens Live" interview in 2017, the "Let's Get It Started" singer attributed their differences to the fact that she and Christina both have alpha personalities and they were both "super young and super new" when they began their singing careers around the same time.
However, during an appearance on "Watch What Happens Live" in 2019, Christina denied P!nk's allegation that she once took a swing at her.
"Look at her, look at me. I wouldn't swing on her," she laughed. "She's like — she can beat my ass, are you kidding me? She could really beat my ass then."
However, the "Beautiful" singer later added that P!nk, is "like a different person now, she's a mom, she's cool."
She also cited P!nk as having the best vocals of her "rivals" from back in the day: P!nk, Britney Spears, Mandy Moore and Jessica Simpson.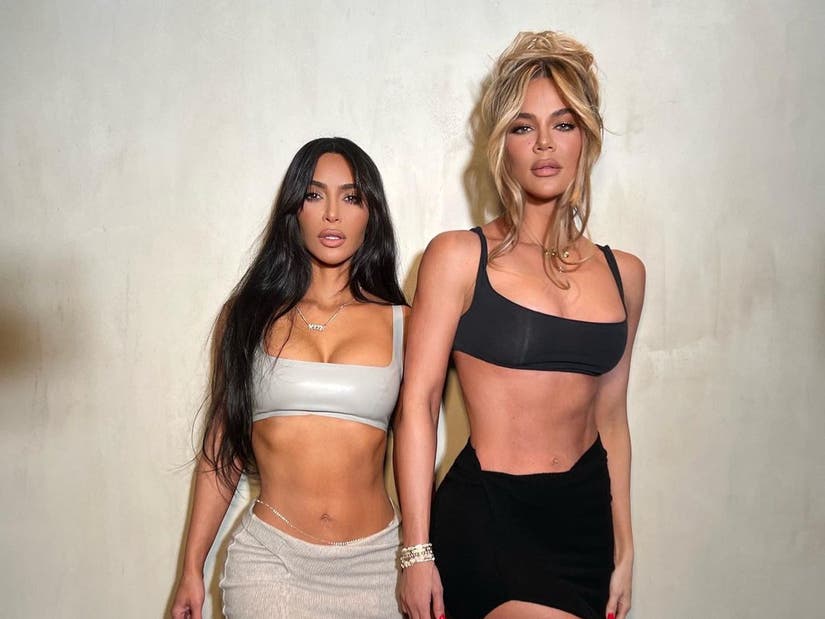 Source: Read Full Article