Your Weekly Tarot Card Reading Asks You to Reconsider That Goal
You don't need to know the difference between a three-card and a Celtic cross spread to get the most out of a tarot card reading. All you need: your Sun sign! Here's what I do: Shuffle my tarot deck and pull out the cards in order from Aries to Pisces. plus one general card for everyone so that you can get specific advice around your personality. Let's go!
A GENERAL CARD FOR EVERYONE: SEVEN OF PENTACLES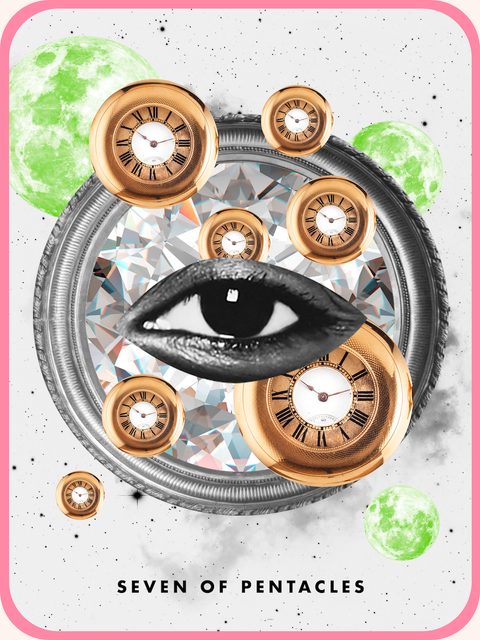 The Seven of Pentacles shows up when we're asked to pause and think about what we're actually trying to create. Maybe there's a project you've been working on for a long time, and you've gotten so caught up in the day-to-day tasks lost sight of your actual goal. Think it over. It's never too late to change course, start over, or even just re-affirm that this IS the right path. Just because you've been doing something for a long time doesn't mean that you need to keep doing it. Be conscious of where you're putting your time and energy.
ARIES: FOUR OF CUPS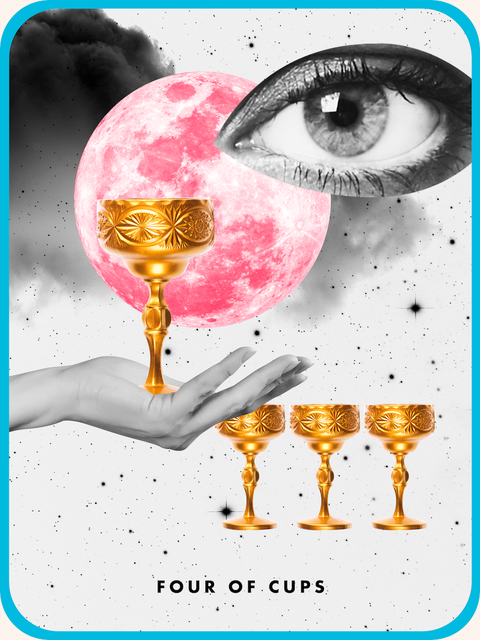 Boredom is your enemy, Aries, but the Four of Cups shows you could be in danger of getting bored for a nano-second this week. Try not to freak out. Boredom is not the worst. Use this pause for a bit of reflection and relaxation. Write down a few things you're grateful for and think about who deserves your appreciation right now. You're being asked to pause for a reason: so you can think.
TAURUS: PAGE OF PENTACLES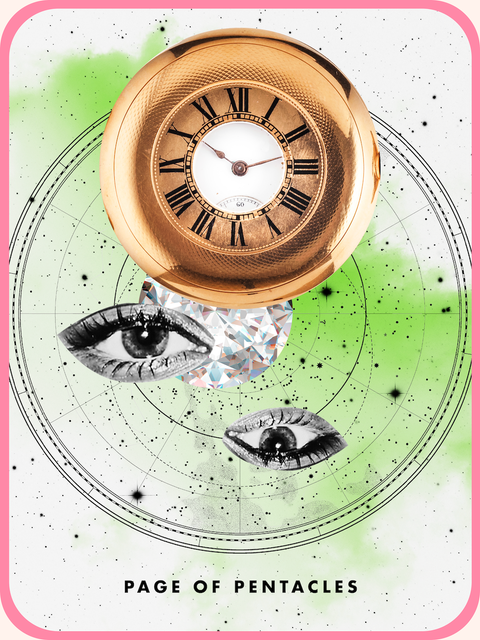 Did you enjoy school, Taurus? Not so much? Well, the Page of Pentacles is inviting you to return to the classroom, but not necessarily in a literal way. This could mean listening to a new podcast, reading a book, or watching a documentary. However, if you are considering studying something (for professional reasons, or just for fun), then now is the time to research your options.
GEMINI: STRENGTH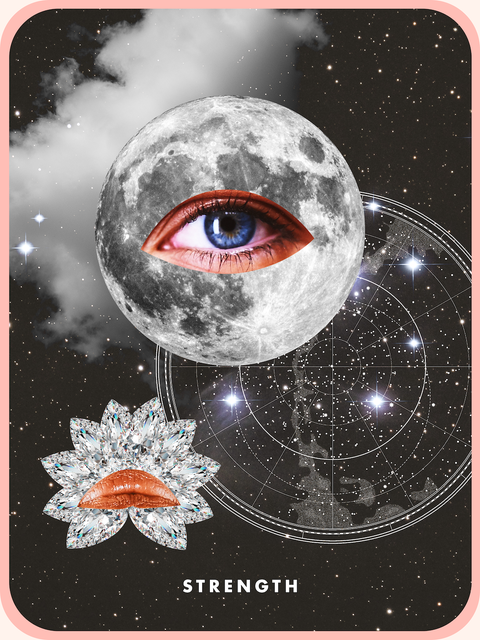 We are all shaped by our challenges; they teach us far more than our successes. Gemini, reflect on the events and obstacles that have tested your resilience over the last six months or so. Congratulate yourself for surviving and thriving. Take a moment to note the ways in which you've grown and the lessons you've learned. Acknowledge your growing wisdom. You rock.
CANCER: THE DEVIL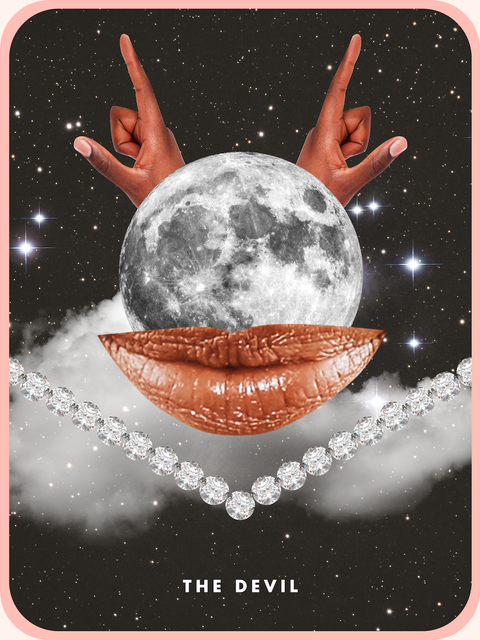 The Devil is a powerful card about facing, owning, and addressing your own worst habits and self-limiting beliefs. You know, the paths of least resistance that you KNOW are just no good for you, but you can't help pursuing. Well, you're tired of your own BS, and you're ready to kick these bad habits for good. Don't just go cold turkey—make a plan to distract yourself, or better yet, replace your bad habits with more positive ones. By this time next week, you'll be feeling proud of what you've achieved.
LEO: THE CHARIOT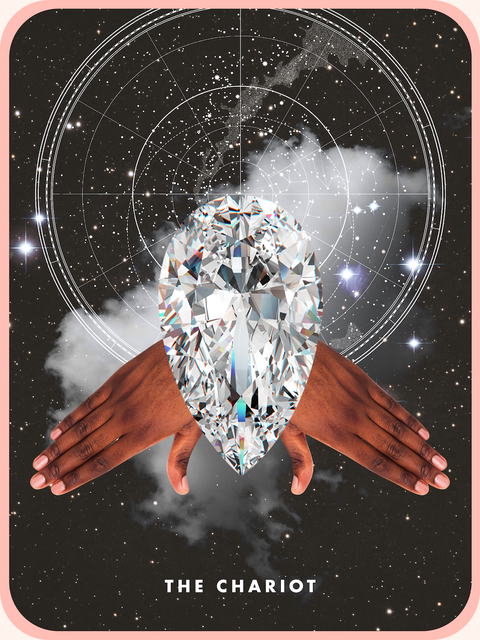 You're feeling stuck, so it's time for you to be on the move, Leo. Maybe even literally. The Chariot brings new purpose and direction into your life, and you suddenly feel clear about where you want to go. This could mean a change regarding a job, relationship, or yes, location. It could be a mental or emotional shift, the release of an old ambition, or the acceptance of a new mindset. Whatever it is, it's powerful, and it will bring further changes to your world. Head in a new direction this week.
VIRGO: KNIGHT OF WANDS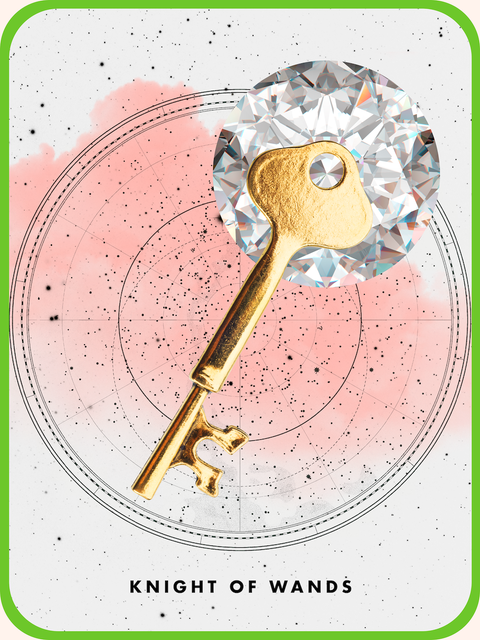 Adventure is in the cards for you this week, Virgo, thanks to the Knight of Wands. He's inviting you to throw caution to the wind, say "yes" to spontaneous invitations, and just have fun. Explore new places, meet different people, and try something new this week. It'll all turn out okay because the Knight of Wands is watching your back, making sure you've got the confidence and courage to keep going. Life is an adventure this week, so enjoy it.
LIBRA: PAGE OF CUPS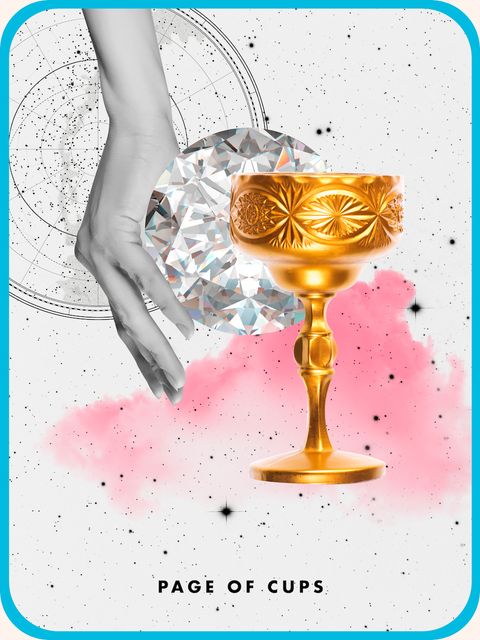 You're ruled by Venus, which makes you creative and drawn to beauty—so you have a great eye for aesthetics. The Page of Cups draws this side of your personality to the foreground this week, asking you to indulge in the arts. Paint a picture, revamp your lounge, visit an exhibition, go to a concert, take a dance class—do whatever sounds fun! Express yourself creatively and you'll feel at one with yourself.
SCORPIO: FOUR OF PENTACLES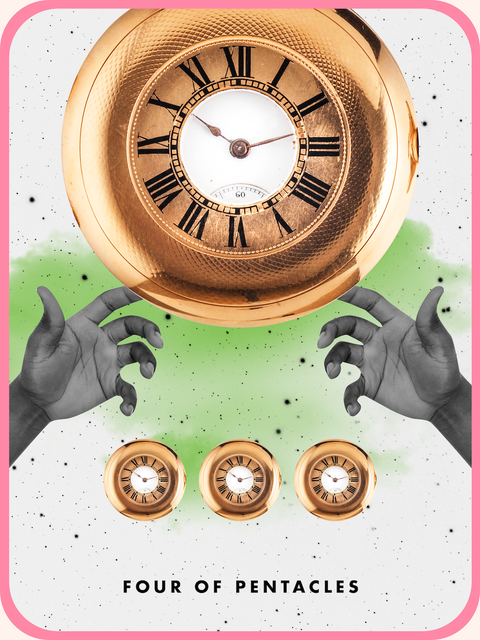 The Four of Pentacles is warning you not to be stubborn… because you might not be entirely right. At the very least, you don't yet have all the facts you need to make this opinion ~the one~. Ask questions, seek a different opinion, and look at the situation all from another perspective. Don't make your mind up yet, Scorpio, because you could be wrong about this.
SAGITTARIUS – QUEEN OF PENTACLES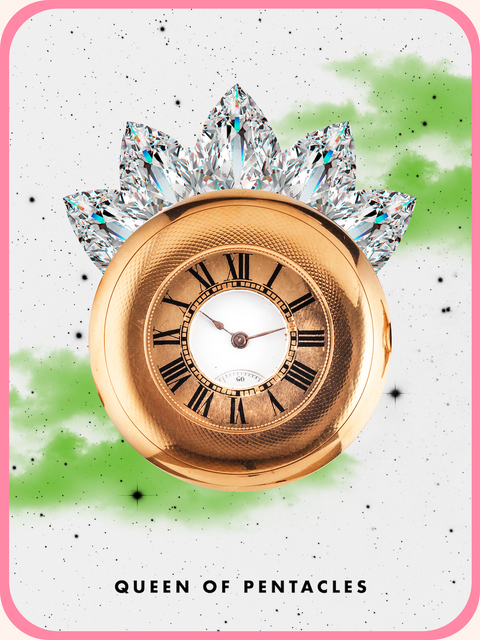 If you're not taking good care of yourself, then who is, Sag? The Queen of Coins asks you to audit your health, wealth, home, and happiness. What's working and what's not? What's abundant and what's lacking? Make a list. It's time to check in with yourself and do some self-care. Better yet, make this part of your weekly routine.
CAPRICORN: ACE OF PENTACLES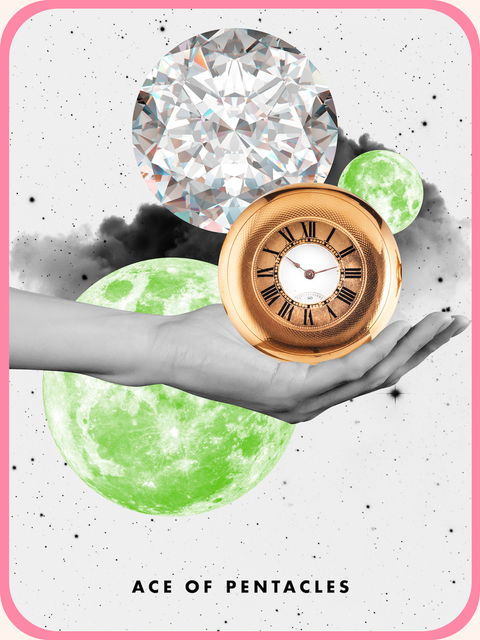 Long-term investments are your favorite hobby, Capricorn. You love to choose a challenging goal, work out how to bring it to fruition over months or years, and execute your plan flawlessly. BLISS! The Ace of Pentacles brings you a new project this week, something related to your health, wealth, home, or career. Pick a new ambition and do your thing, Capricorn.
AQUARIUS: THE LOVERS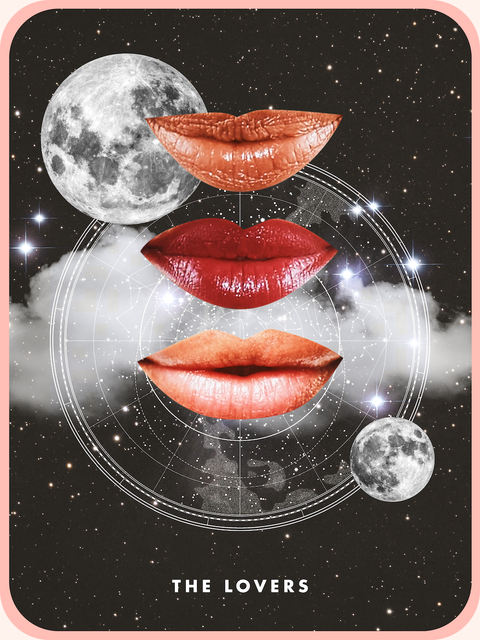 Ambivalence is not a state of mind you're familiar with, Aquarius. You're typically confident in your opinions and ideas. The Lovers brings doubt and confusion into play this week, and it feels uncomfortable. Don't worry, Aquarius. This fog will clear, just be patient. Use this week to look at your position from other angles. You're missing something. Ask questions and let the answers sink in. A new mindset will emerge before the week is over.
PISCES: EIGHT OF PENTACLES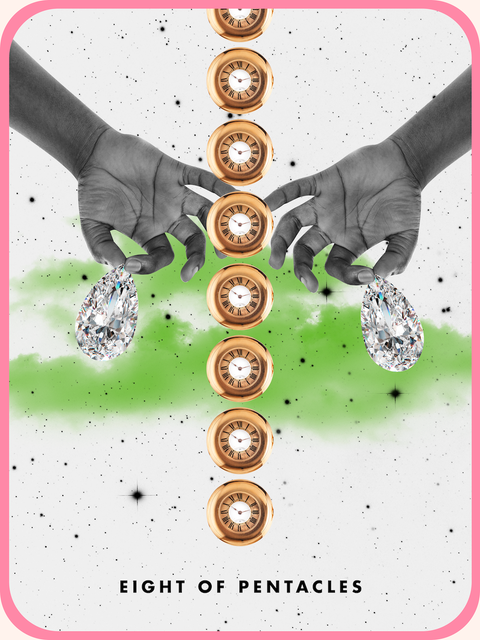 Don't give up, Pisces, don't you dare. I know it's tiring and hard, but you've invested so much into this, and you're SO close to a major breakthrough. All of this effort will be worthwhile, but you have to keep going. The Eight of Pentacles shows that you're reaching a point in a long-term project where you're considering walking away and never thinking about it again. Don't do this. The finish line is near. Push yourself—you're so close to the end. You can do this, Pisces.
Tarot Shop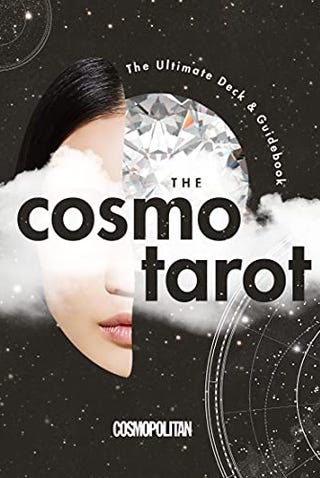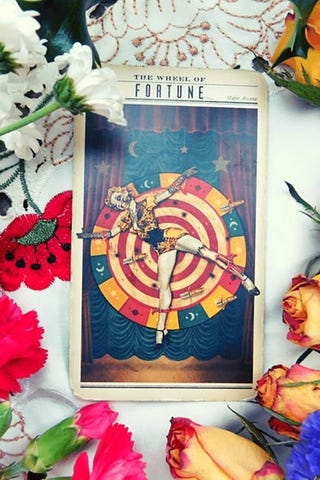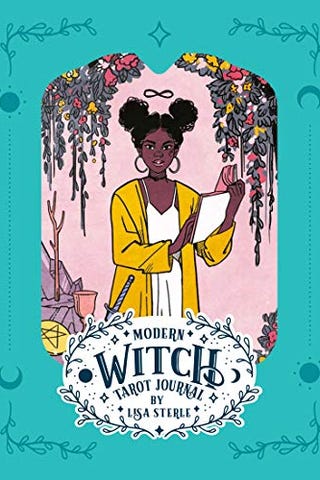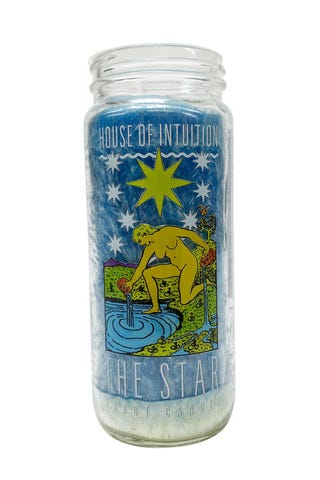 Source: Read Full Article