YouTuber Admits to Intentionally Crashing Plane After Initially Claiming Engine Failure, Says DoJ
In harrowing video now viewed more than 3 million times titled "I Crashed My Airplane," Trevor Jacob parachutes to the ground from the aircraft — which he later admitted to crashing "to gain online views."
YouTuber and Olympic snowboarder Trevor Jacob has agreed to plead guilty to a felony charge of obstruction, admitting in a plea deal that he staged a plane crash "to gain online views" before lying to authorities about what actually happened.
Jacob, 29, first made headlines when he posted a video titled "I Crashed My Airplane" in December 2021. In the footage, he's seen flying a single-engine plane equipped with cameras both inside and out toward Mammoth Lakes. It's not long, however, before he claims to have an "engine out," and the plane's propellor stops spinning.
After shouting obscenities about his apparent situation, Jacob then opens the side door of the plane and jumps out — before whipping out a selfie stick to film his fall to the ground, as well as the plane's descent. The plane then crashes into the mountains below, as Jacob opens a parachute.
Unable to render YouTube Video.
"I guess I should probably document what's going on … I'm just so happy to be alive," he said after landing on the ground. "I'm just kind of taking in what just happened. Where the hell am I gonna land a freakin plane? I'm gonna die. That's why I always freakin' fly with a parachute."
He then finds his way to the wreckage, before appearing to wander aimlessly through the area, lost and "scared," until he eventually finds a road and a Good Samaritan in a car.
The video was immediately the subject of online skepticism and doubt after it was posted, with many pointing out the many camera angles, his parachute and how the plane's door was unlocked at the time he jumped out. The FAA then launched an investigation and ruled in April 2022 that Jacob had intentionally crashed the plane, before revoking his pilot license.
This past Thursday, the Department of Justice posted a press release saying Jacob had since agreed to plead guilty to a felony charge "for obstructing a federal investigation by deliberately destroying the wreckage of an airplane that he intentionally crashed in Santa Barbara County to gain online views." As part of the deal, he'll plead guilty to one count of destruction and concealment with the intent to obstruct a federal investigation, a crime the DoJ says carries a maximum 20-year sentence.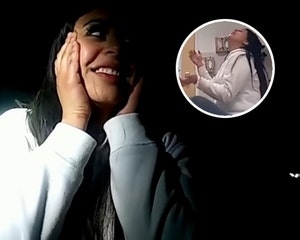 Woman Seen Dancing, Joking on Video After Fatal DUI Crash Gets 14 Years In Prison
Per the plea agreement, Jacob secured a sponsorship from a wallet company and agreed to promote the product on a YouTube video. He admitted that he "he intended to make money through the video."
The statement says he never intended to reach his destination after taking flight, but "instead planned to eject from his aircraft" and film everything that happened next. He also said, per the agreement, that he recovered the video footage from the wreckage and initially agreed to cooperate with the National Transportation Safety Board (NTSB) after reporting the crash.
However, instead of providing coordinates to the NTSB, he "lied to investigators that he did not know the wreckage's location." Jacob then found it on his own while flying with a friend over the area in a helicopter, used straps to "secure the wreckage," which was lifted by the helicopter to a nearby airport before being "cut up and destroyed" and scattered into various trash bins in an attempt to "obstruct federal authorities from investigating the November 24 plane crash."
According to the release, Jacob also admitted that he "lied to federal investigators when he submitted an aircraft accident incident report that falsely indicated that the aircraft experienced a full loss of power approximately 35 minutes after takeoff," as well as lying to the FAA about the plane's engine failing and his parachuting out because he couldn't find a safe place to land.
He'll appear in court "in the coming weeks."
Prior to the FAA decision last year, Jacob initially told the New York Times "I'll happily say I did not purposely crash my plane for views on YouTube."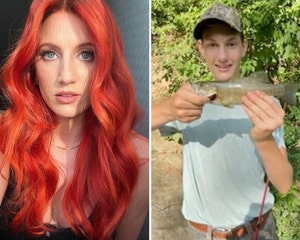 Welcome to Plathville Star Olivia Plath's Brother Dead at 15 After 'Unexpected Accident'
Source: Read Full Article