Tokyo Olympics LIVE: Tom Daley in diving final, GB's Galal Yafai wins flyweight gold, US win basketball
Day 15 of the Tokyo Olympics started with the women's marathon being held in sweltering conditions in Sapporo, where USA's Molly Seidel won bronze in only her third ever marathon behind Kenyans Peres Jepchirchir and Brigid Kosgei, who took gold and silver. Kevin Durant led USA's victory over France in the men's basketball final, avenging a first-round loss and claiming a 16th gold for the country in the sport, while Nelly Korda gave Americans a sweep of gold medals in golf, holding on for a one-shot victory in a thrill-a-minute finish to the Olympic women's golf competition.
Tom Daley is going for diving gold in the 10m final (from 7am), hoping to add to his gold medal in the synchronised event. In the boxing arena Galal Yafai will try to win gold against Carlo Paalam of the Philippines (6am). And on the track Ethan Hayter and Matt Walls, the latter fresh from his omnium gold, will go in the madison final (8.55am).
Britain's Morgan Lake will be competing in the high jump final (from 11.35am BST), and GB have three men in a highly competitive 1500m final (12.40pm) – Jake Heyward, Josh Kerr and Jake Wightman. Alllyson Felix will hope to set a new olympic track medals record when she goes in the 4x400m relay later in the day (1.30pm). Follow all the latest news, results and medals below.
Recommended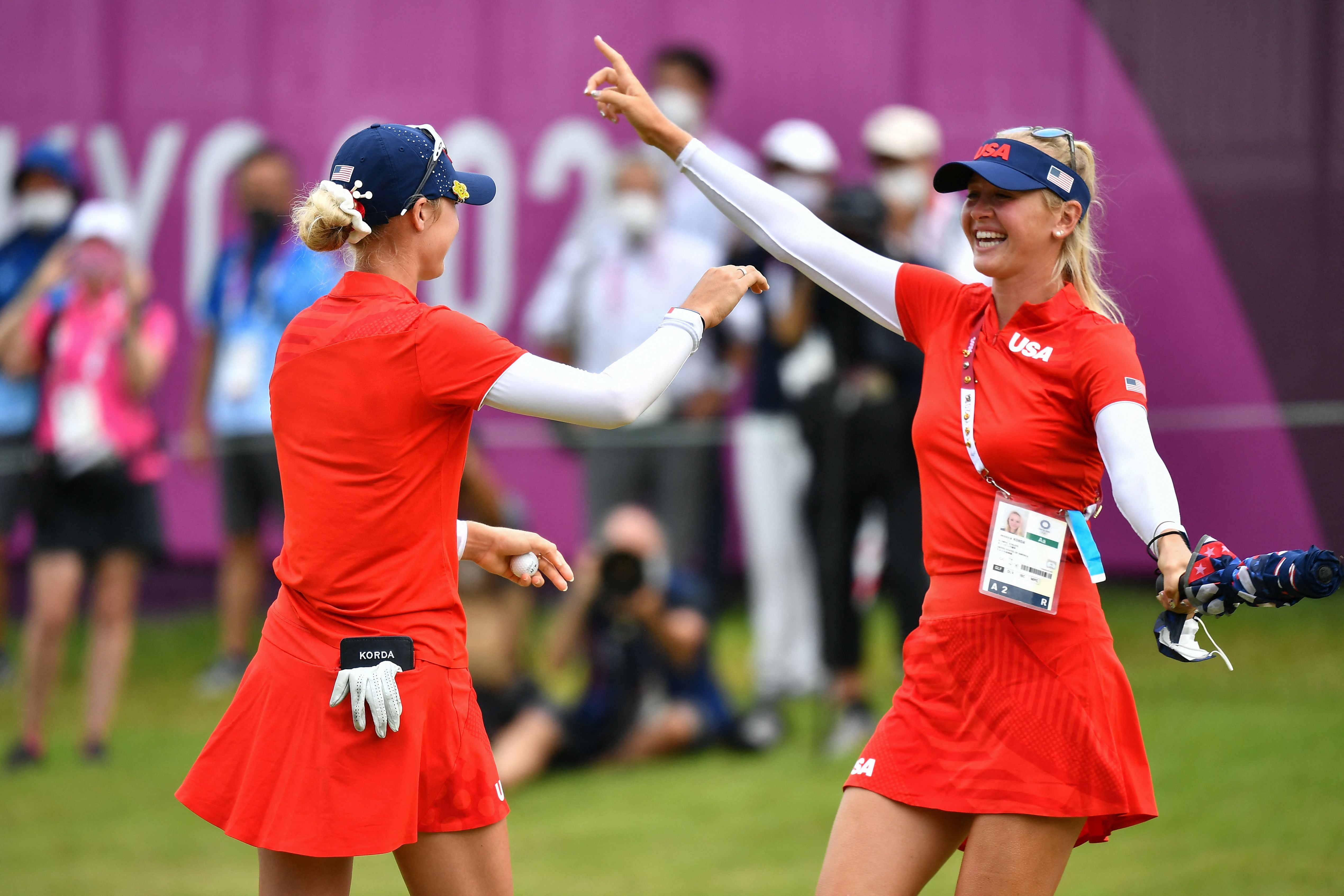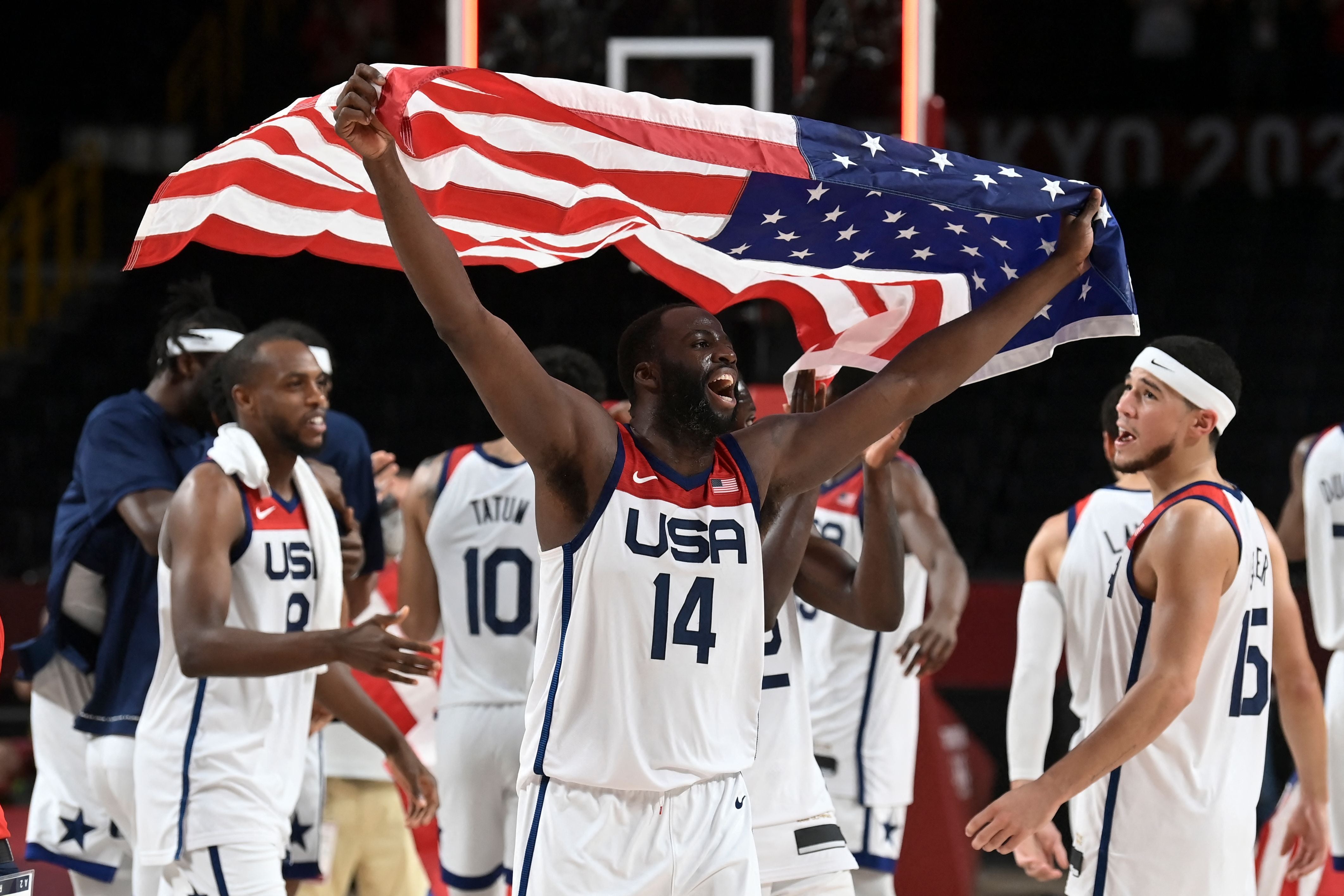 Tokyo Olympics: Galal Yafai wins first gold for Great Britain in boxing
Team GB's Galal Yafai claimed flyweight boxing gold after a split decision win over Philippines Carlo Paalam.
It was a 4–1 split decision in favour of Yafai. In the first round, the GB boxer knocked his opponent to the canvas with a big left but Paalam fought back to claim the third round but it was not enough.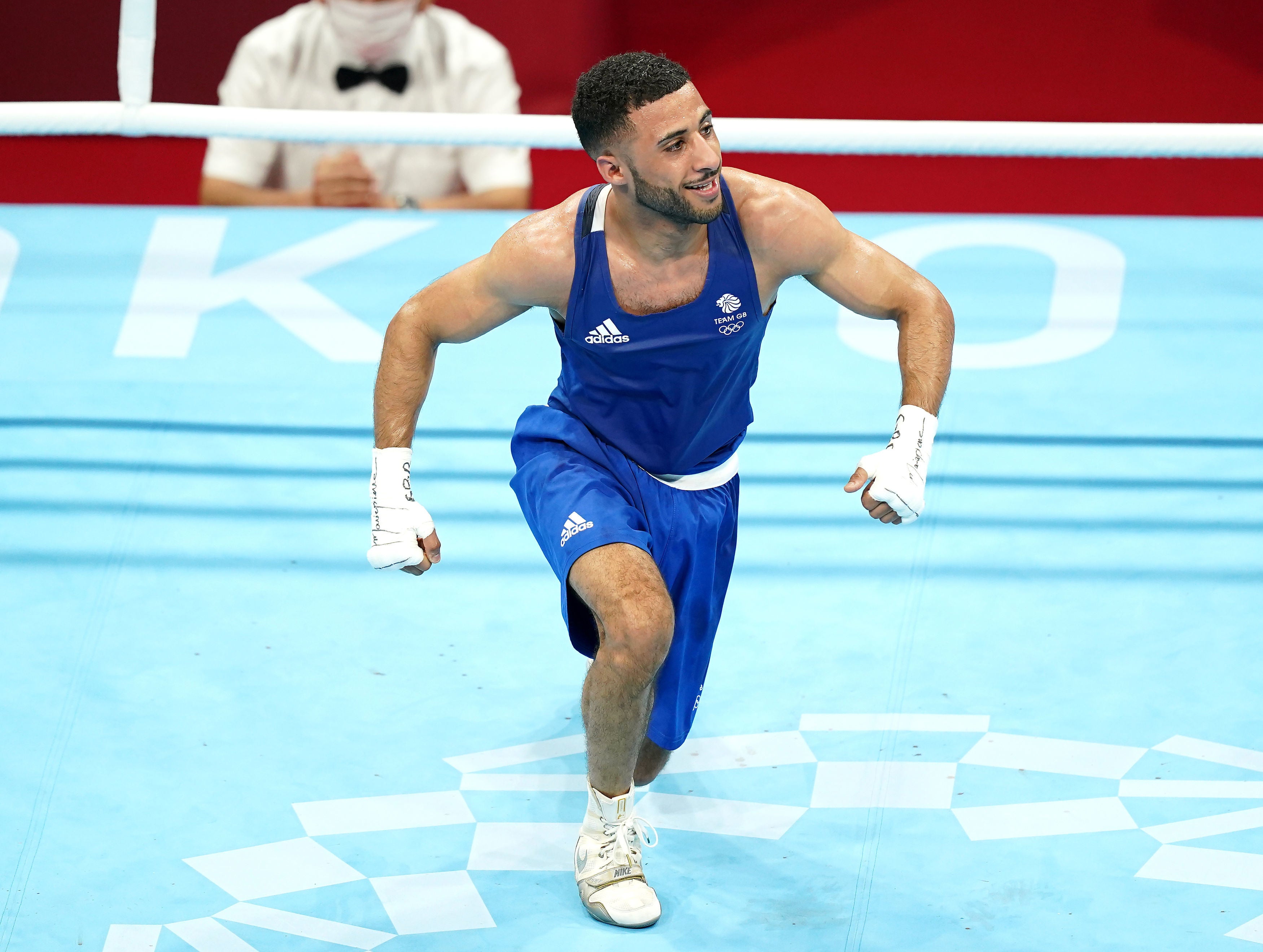 Tokyo Olympics: US win its fourth straight Olympic men's basketball gold medal
Read more about team USA's basketball gold win: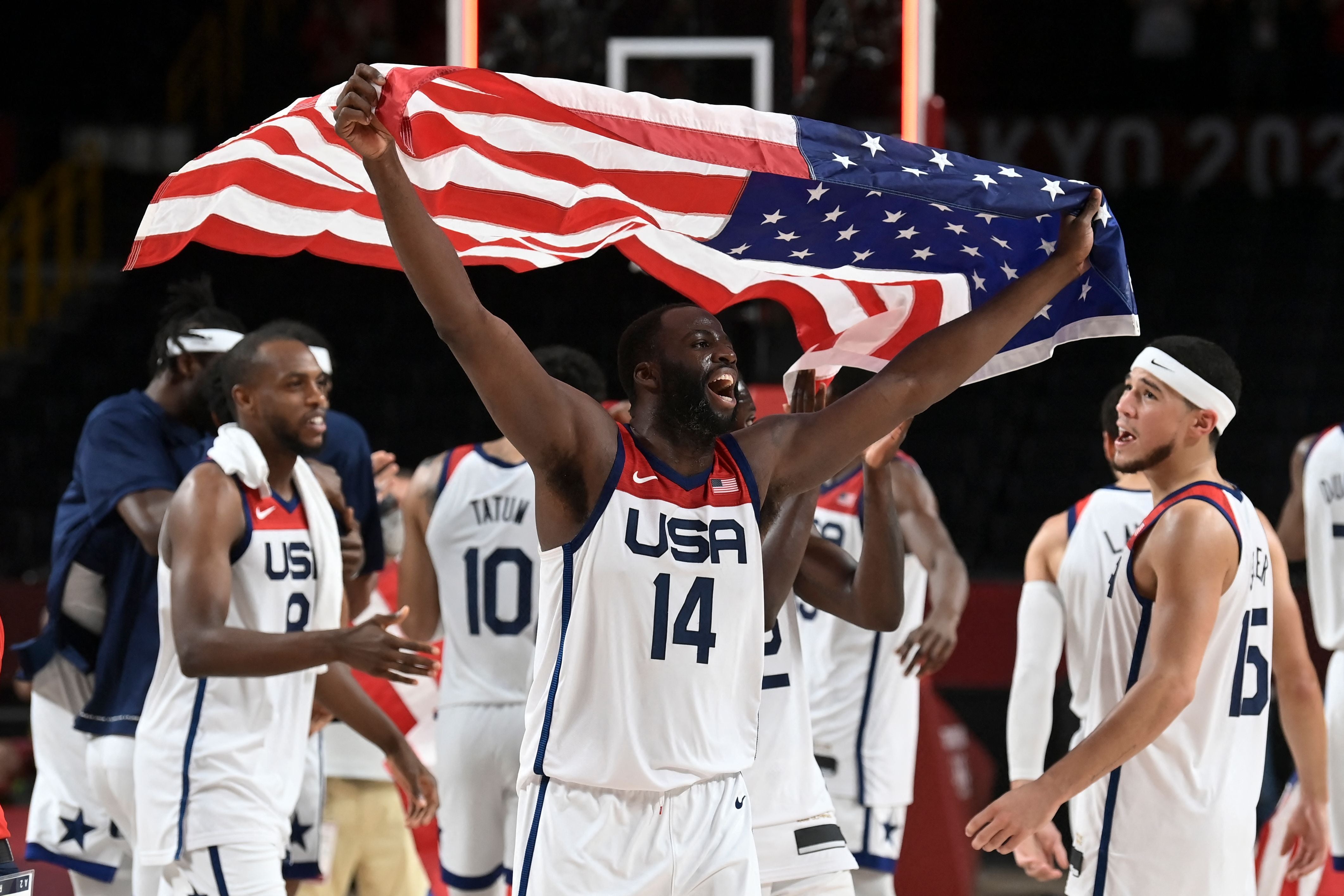 Tokyo Olympics: US beats France to win men's basketball gold
Slovenia will play Australia in the bronze medal match later in the day
Tokyo Olympics: USA's Nelly Korda wins golf gold
With a one-stroke victory, World number one Nelly Korda has maintained her reputation with her final putt at the -17 underand claimed Olympic gold.
New Zealander Lydia Ko and Japan's Mone Inami will have a playoff for the silver and bronze medals.
India's Aditi Ashok put up a great show but narrowly missed the historic medal for India, finishing fourth. She scored a 25-foot birdie putt on the 18th that slid by the hole.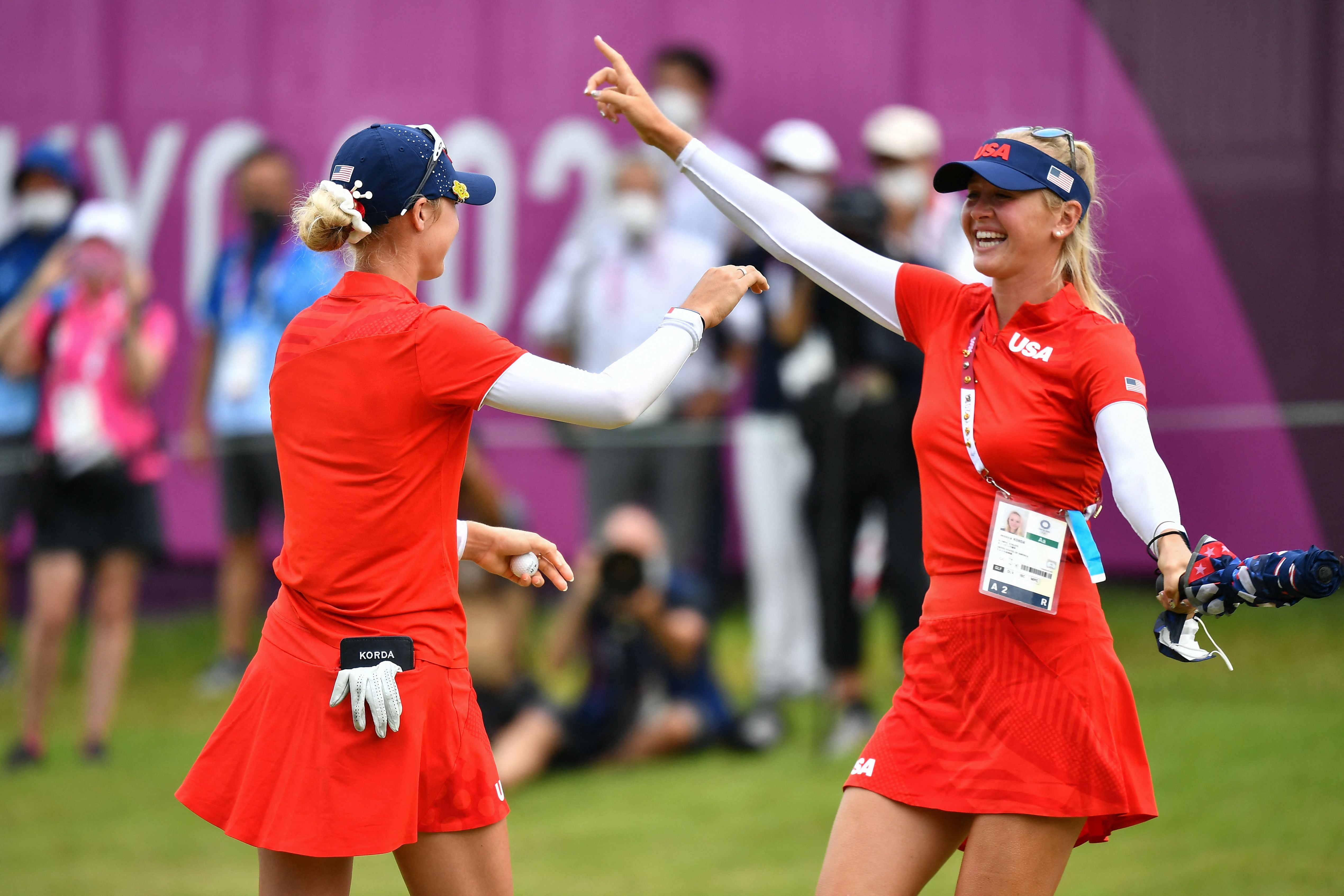 Tokyo Olympics: Tom Daley safely through to 10m platform final in Tokyo
Tom Daley will bid for his second gold at Tokyo 2020 later on Saturday after qualifying in fourth place for the final of the men's 10 metres platform.
David Charlesworth has more: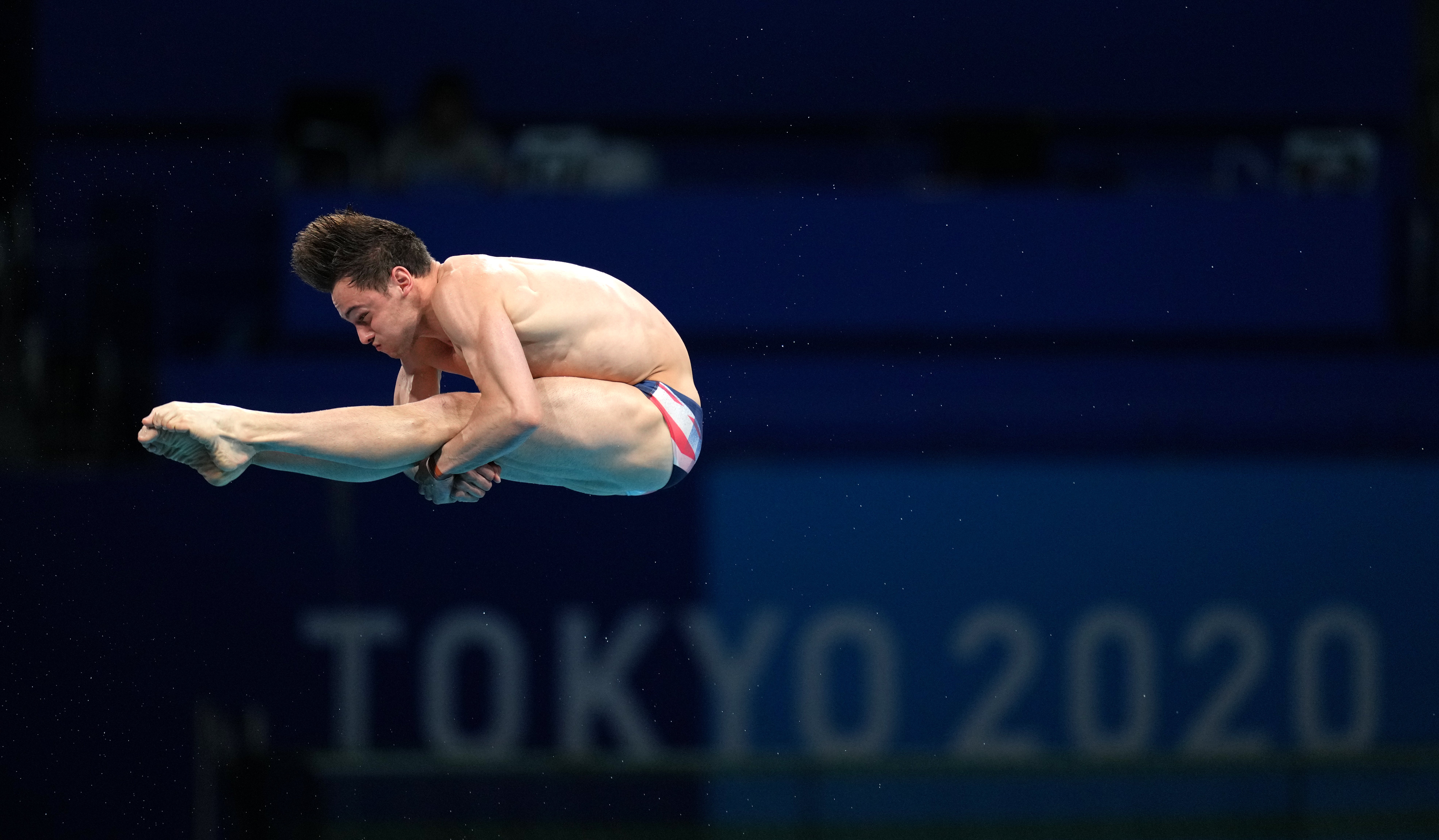 Tom Daley safely through to 10m platform final in Tokyo
Daley, who won gold alongside Matty Lee in the synchronised event last week, qualified in fourth place.
Tokyo Olympics: Team USA take gold defeating France in basketball final
France fought it hard but the Rio 2016 champions USA take the gold medal home.
USA had 10 points lead in the fourth quarter at one point but they struggle to maintain the double-digit lead as France's Nando de Colo cut the deficit and then Jayson Tatum committed an offensive foul for the turnover.
USA have clinched the Olympics title again by five points. France win silver in a match well fought.
This was USA's 16th Olympic gold medal and fourth in a row.
Tokyo Olympics: USA 71, France 63 in third quarter of nail-biting basketball final
Nicolas Batum made a basket to ensure the USA's lead against France at the end of the third quarter and France's Luwawu Cabarrot hit a three to narrow the deficit. USA are leading by 7 points.
Tokyo Olympics: Germany defeat Spain to win men's kayak four 500m gold
Germany have become the first country to win the inaugural men's canoe sprint K-4 500m final at the Olympic Game.
Germany's Max Rendschmidt clocked 1min 22.219secs ahead of Spain's Saul Craviotto.
Spain won silver while Slovakia came third for bronze.
Tokyo Olympics: Nelly Korda in gold medal position as play suspended
World number one Nelly Korda was on 17-under when play was suspended due to dangerous weather conditions in the area.
Just two holes were left for the leaders when an alert was sounded for lightning. USA's Korda has been holding gold position from past two days with Japan's Mone Inami just one shot away.
India's Aditi Singh and New Zealand's Lydia Ko are tied up at -15 under.
Tokyo Olympics: Third gold for Hungary women's kayak four 500m
Hungary maintained its winning streak for the day and took the third gold medal in a row with women's kayak four 500.
Belarus took the silver medal, while Poland claimed the bronze.
New Zealand's Lisa Carrington, who is the country's most decorated Olympian fell short of one medal with this event to complete her four medal haul. She came fourth.
Tokyo Olympics: Americans take 5 points lead in thrilling USA vs France basketball final
It's half-time at the basketball final match at Saitama with USA maintaining an easy 44–39 lead over France.
France dominated large periods of this first quarter but USA turned the tables with Kevin Durant taking 12 points till first quarter. At one point USA had stretched their lead into double digits but France bounced back to narrow the deficit .
Durant now has 21 of USA's 44 points.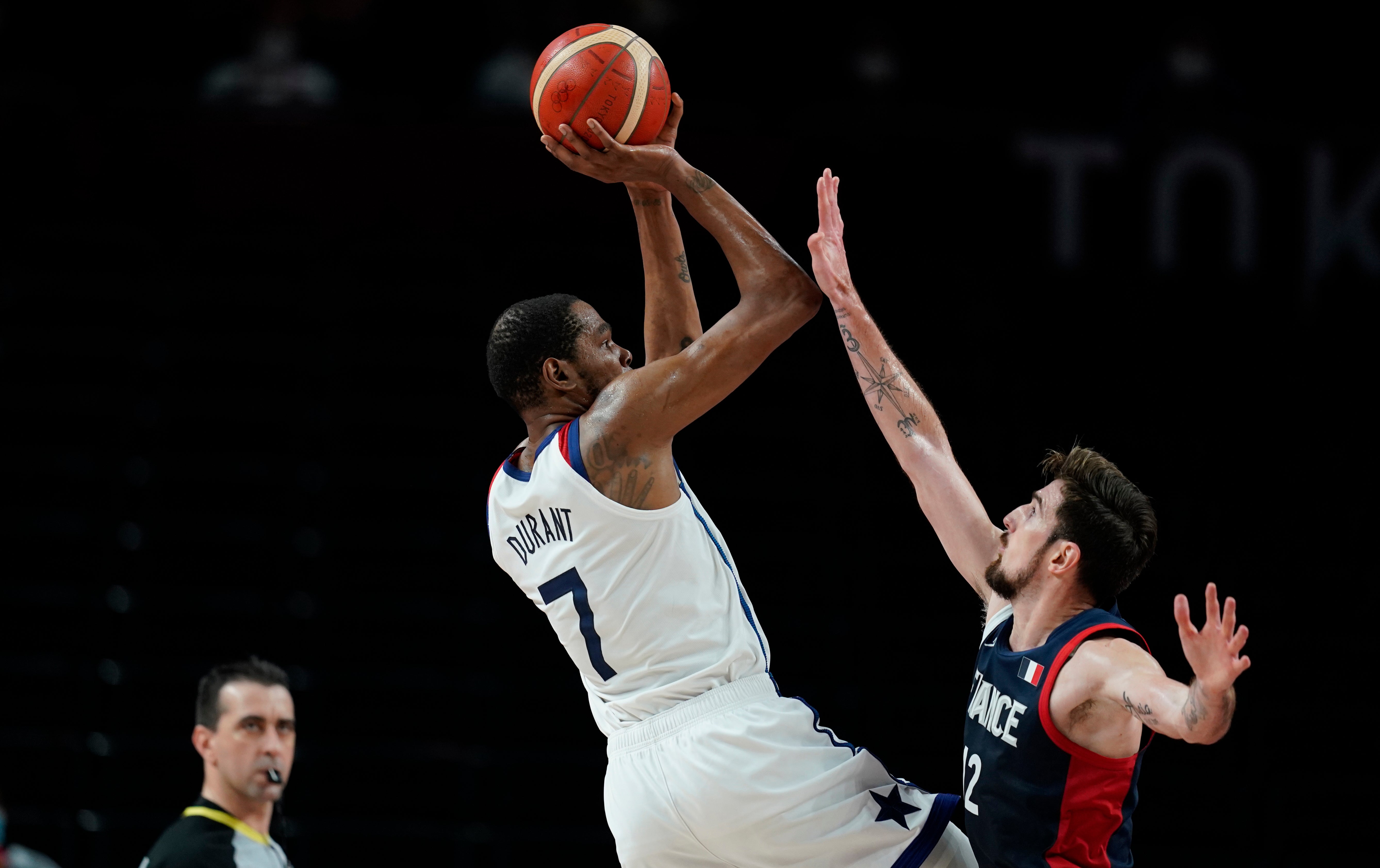 Source: Read Full Article