Welcome to the 2023 XFL Championship: Defenders, Renegades ready to rumble for XFL championship belt
The 2023 XFL championship is here, and the Arlington Renegades and the D.C. Defenders will battle for the crown Saturday evening at the Alamodome in San Antonio, Texas.
The Defenders solidified their spot in the championship game after defeating the Seattle Sea Dragons 37-21 in the North Division Championship. They have been a dominating force, going 9-1 during the regular season. They are first in points per game (29.8) and point differential (6.7), and are second in yards per game (343.2).
The Renegades were only 4-6 in the regular season but pulled off an upset win in the South Division Championship after defeating the No. 1 seeded Houston Roughnecks. They were led by quarterback Luis Perez, who threw for 289 yards and three touchdown passes.
Here's what to expect for the championship game, along with picks from ESPN sports betting insider Doug Kezirian. Betting lines are provided by Caesars Sportsbook.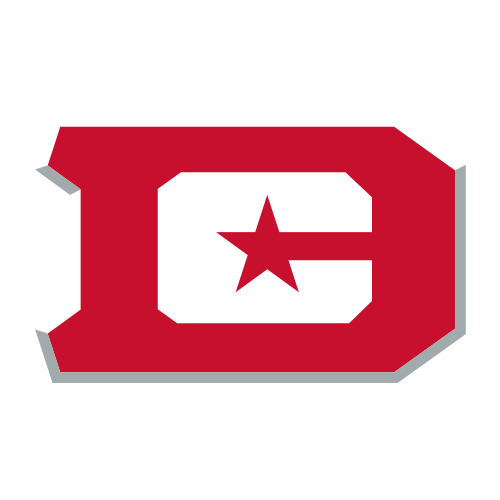 Arlington Renegades vs. D.C. Defenders
Saturday, 8 p.m. ET | ABC, ESPN+
Spread: DC -6 (46.5)
The Defenders will be bringing a lot of talent to the championship game as they had seven players — quarterback Jordan Ta'amu, running back Abram Smith, wide receiver Lucky Jackson, guard Liam Fornadel, defensive line Davin Bellamy, defensive back Michael Joseph, and punter Daniel Whelan — make the All-XFL team, a league-high. On the other end, the Renegades had only one player make the list, defensive tackle DaVonte Lambert.
This will be a rematch from Week 9, where the Renegades erased a 17-point deficit entering the fourth quarter to force overtime before ultimately losing to the Defenders 28-26. Both quarterbacks had strong performances, as Perez threw for 335 yards and one touchdown pass while Ta'amu went 14-for-20 passing for 188 yards with two touchdown passes.
The Defenders have been an offensive force all season. The team leads the league in rushing yards (1,490) and rushing touchdowns (18). Their defense is also a huge factor in their success, as they are second in the league in sacks (29) and lead the XFL in pick-sixes (4), including one in their previous meeting with Arlington. D.C. has not trailed by more than nine points at the end of any quarter this season.
The Renegades' offense had a more turbulent start, averaging 13 points per game and 232.9 yards per game before trading for Perez in Week 7. But with Perez inserted into their starting lineup their scoring increased to 19.8 points per game and they also saw a significant increase in yards per game (343). The Renegades have also relied on their defense, which allows 19.4 points per game (fourth-best in the league) and has the most interceptions (14).
Players to watch: The Defenders' offense is led by Ta'amu, who finished the regular season third in the XFL in passing yards (1,894) and passing touchdowns (14). Jackson has also been a huge offensive contributor with 573 receiving yards and five touchdowns, third-most in the league. Their ground attack is led by running back Abram Smith, who led the league with 791 yards and tied for first in rushing touchdowns (seven).
Arlington has rallied behind Perez, who is fourth in the league in passing yards (1,636) and threw seven touchdown passes in the regular season and another three in the playoff win over Houston. Another key player for the Renegades' offense is running back De'Veon Smith, who is fourth in rushing yards (365) and is tied with Smith for first in rushing touchdowns. Joe Powell leads a solid Renegades defense with four interceptions.
Season review: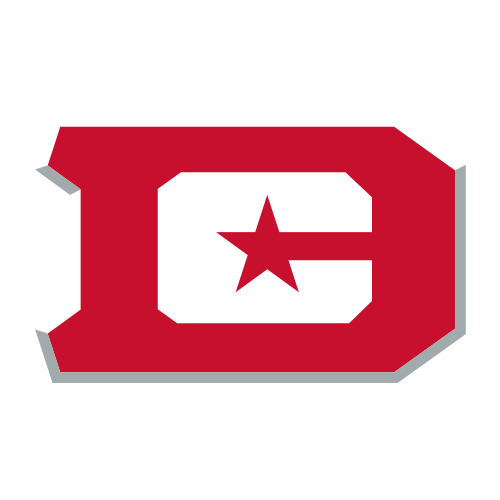 The Defenders' season has been about executing when the pressure was high, as they have six wins decided by one score, three coming by two points or fewer. Their season opener against the Seattle Sea Dragons came down to the last play, as they forced a fumble by Sea Dragons quarterback Ben DiNucci on the Defenders' 1-yard line to complete a come-from-behind win. That win began a six-game winning streak before the Defenders lost to the previously winless Orlando Guardians by one point in Week 7. D.C. regrouped, stopping Seattle's go-ahead two-point conversion attempt for a huge road win in Week 8, then winning their last two games by a combined three points to grab the North Division title. Their playoff victory over the Sea Dragons — their third win over Seattle — was a bit more comfortable, as the Defenders rolled to a 37-21 victory. The theme of the Renegades' season has been inconsistency. They haven't won two consecutive games at any point, alternating wins and losses for the first six weeks behind a struggling offense that averaged 13 points per game before trading with the Vegas Vipers for Perez in Week 7. The Renegades' defense, which gave up only 17 points per game, kept Arlington afloat, as it went 1-2 in their final three games with Perez as a starter and made the playoffs when the San Antonio Brahmas fell to D.C. by one point during the final week of the regular season. Despite barely making the playoffs, Arlington came through with its best performance of the season when it needed it most, beating the Houston Roughnecks — who had swept the Renegades in the regular season — 26-11 to get to the final.
Kezirian's pick:
Over 48 … Arlington's offense looked much different in the semifinals with Luis Perez at quarterback. I expect that to continue, as the D.C. defense is a bit overrated. We should see plenty of points.
Source: Read Full Article