9-1-1: Lone Star actor Ronen Rubinstein reveals Carlos and TK drama in season 4
9-1-1: Lone Star's season four premiere is so close now – and it sounds like there is set to be plenty of drama for our favourite characters on the show! In a new interview, Ronen Rubinstein has opened up about what to expect from TK and Carlos' relationship in season four – and it sounds stressful!
Chatting to Survived the Shows, he said: "We're going to have such amazing highs and such crazy lows and. You know, again, it just shows. How TK and Carlos can overcome anything and their love and their bond and their ability to overcome obstacles is just truly amazing.
WATCH: TK proposes to Carlos on 9-1-1: Lone Star
"I think most couples would not have been able to survive what they've been able to survive and season four truly shows that and we we are going to deal with. Perhaps one of the most stressful situations of their relationship and we're going to see that very soon at the beginning of the season… They can overcome anything. And they're such a strong, beautiful couple. So I truly believe in them."
MORE: 9-1-1 Lone Star's Ronen Rubinstein shares Tarlos wedding plans after emotional season three finale
MORE: Rob Lowe talks emotional father-son dynamic in new movie Dog Gone
Other cast members have also spoken about what's to come in season four, with Rob Lowe explaining: "This year he's in a great place and he's having a hard time with it. Things are too good, he realizes he needs to be – not in crisis – but he needs energy."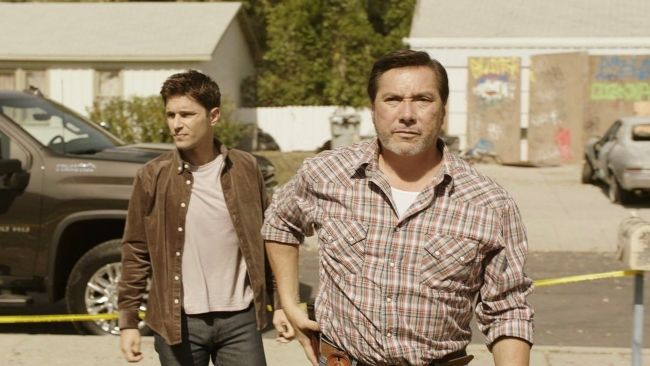 TK with Carlos' dad Gabriel
Panning over to Gina Torres – aka Tommy Vega – the actress adds: "We start the season with Owen in a situation that's quite harrowing." Giving fans further insight into the storyline, Judd Ryder actor Jim Parrack, explains: "He's unwittingly heading into the company of an extremist group, and it's going to affect everybody at the firehouse."
Source: Read Full Article