ABC Boss Reacts to Constance Wu's Fresh Off the Boat Tweets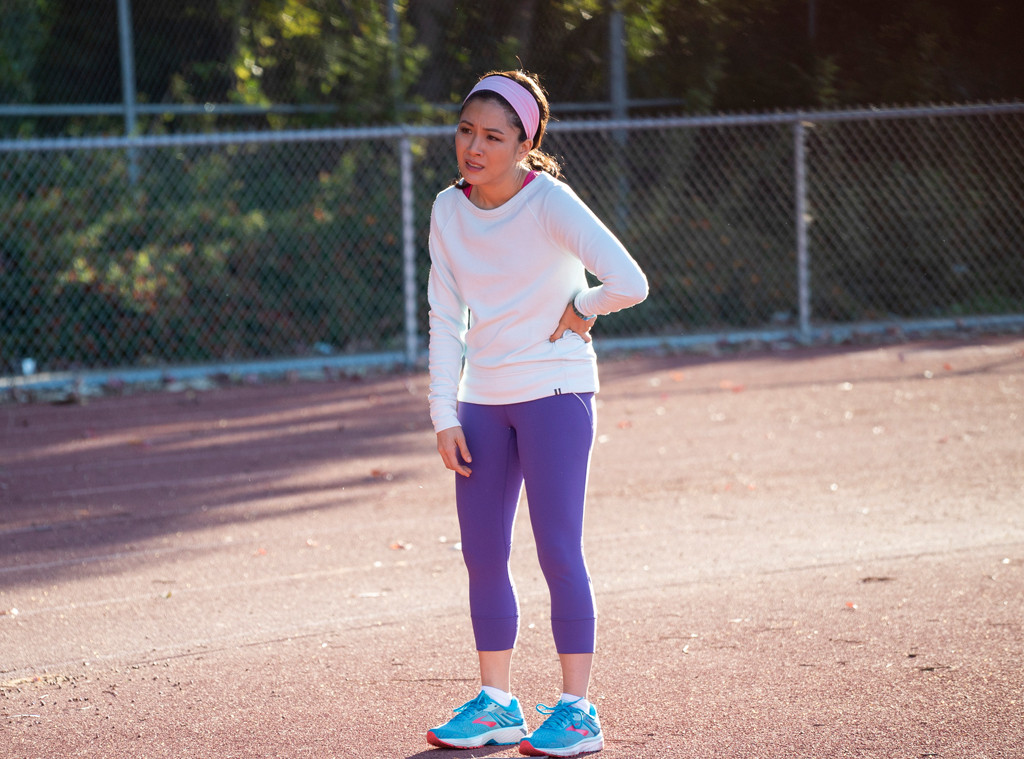 ABC
Constance Wu is staying put at Fresh Off the Boat.
During a call with press to discuss the new 2019 fall TV schedule, Karey Burke, president of ABC Entertainment, addressed Wu's tweets following Fresh Off the Boat's renewal.
"There's been no thought to recasting Constance," Burke told press. "We love what she does on the show and we love the show. I did actually know that Constance had another opportunity that had Fresh Off the Boat not gone forward, she would've pursued. But we never really considered not bringing back Fresh Off the Boat. The show is just too strong for us and we love it."
Wu took to Twitter after Fresh Off the Boat was renewed and said, "So upset right now that I'm literally crying. Ugh. F–k."
She followed up with "F–king hell." And after a fan responded to her tweet with, "Congrats on your renewal! Great news :)" and Wu responded "No it's not."
After her tweets went viral, Wu walked back her comments.
"Todays tweets were on the heels of rough day&were ill timed w/the news of the show. Plz know, Im so grateful for FOTB renewal. I love the cast&crew. Im proud to be a part of it. For all the fans support, thank u & for all who support my casual use of the word fuck-thank u too," she tweeted on Friday, May 10.
On Saturday, May 11, she followed up with a lengthy statement.
"I love FOTB. I was temporarily upset yesterday not bc I hate the show but bc its renewal meant I had to give up another project that I was really passionate about. So my dismayed social media replies were more about that other project and not about FOTB," she said in a note.
"But I understand how that could feel interconnected and could get muddled. So here is me unmuddling it with my truth: FOTB is a great show that I'm proud of and that I enjoy. I've gotten to fully explore my character and I know her like the back of my hand. So playing Jessica is fun and easy and pleasant. I get to work with a kind and pleasant cast/crew. Which makes it all quite enjoyable—So obviously I don't dislike doing a show that is fun and easy and pleasant. But in general, I've always sought artists challenge over comfort and ease. I was disappointed not being able to do that other project—Because that other project would have challenged me as an artist—thatcher project would have been really hard and not easy or pleasant at all. Sometimes even my closest friends are baffled at how I could value artistic challenge/difficulties over success/happiness. But I do. I know it's weird," Wu added.
Burke said she was going to go with Wu's comments from May 11.
"So, I'm going to choose to believe Constance's most recent communication about the show, that she is happy to return, and the cast and crew is happy to have her back and we're thrilled to keep her in the show," Burke said.
Fresh Off the Boat moves to Fridays at 8:30 p.m. this fall on ABC.
Source: Read Full Article