'Dear White People' Creator Explains Why the Final Season Has A Giant Musical Number
On Sept. 22, the fourth and final season of the Dear White People premiered on Netflix. Created by Justin Simien, the series follows a diverse group of students attending Winchester University, a predominantly white Ivy League college. Dear White People uses satirical humor to highlight social and racial injustices that plague the student body. But, the creators decided to take a new creative approach with the new season. 
'Dear White People' ends with a musical number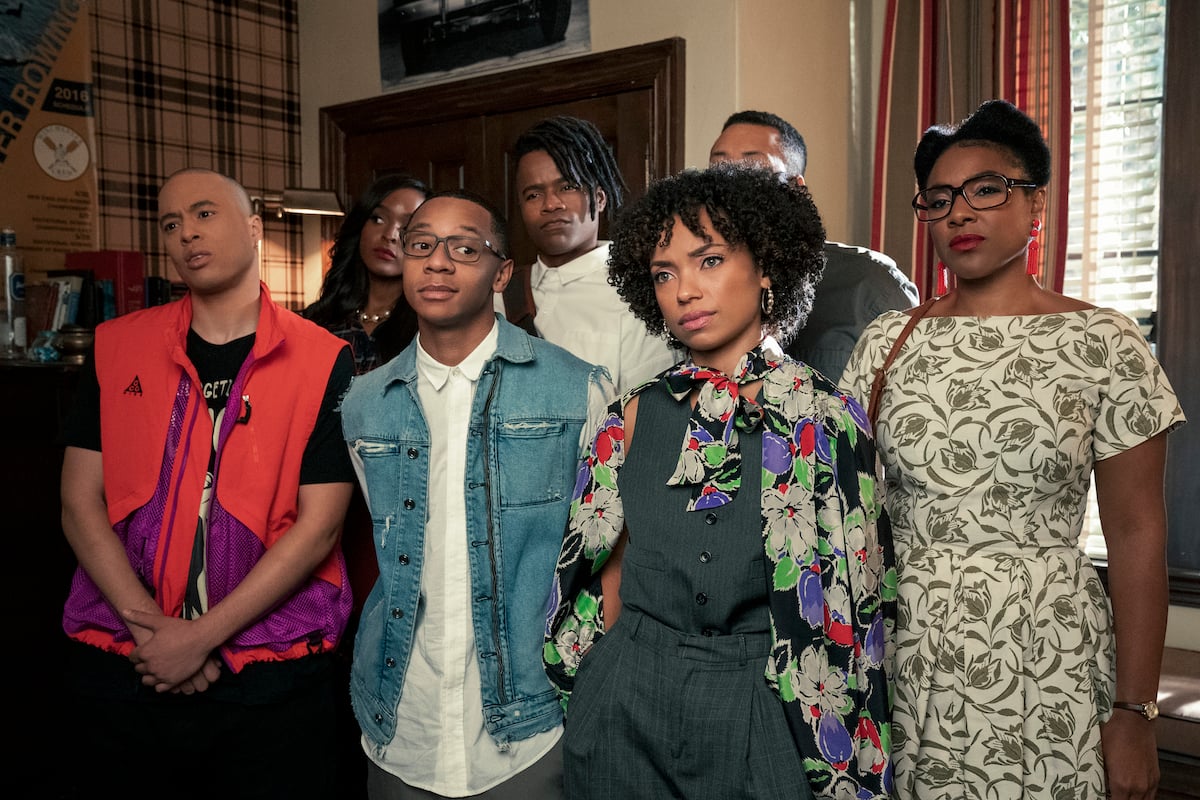 In Dear White People Season 4, the students at Winchester created a 90s inspired musical number. From TLC to Mary Mary, the graduating class highlights Black musicians and their impact on American culture. Justin Simien, who created the series, has been wanting to do a musical number for years. 
In an interview with TV Insider, Simien talked about his creative direction for season 4. "I just really wanted to. We found out that the show was coming back and that it was ending all at the same moment," he explained.
He continued, "I wanted [to do] something that was going to feel worthy of an ending that we also couldn't have had the benefit of building too because we never knew we were coming back every time the show came out."
Simien shared that he wanted Dear White People to end on a high note. "It was one of two things that we had never quite gotten to do but wanted to do since Season 1. When we got to the final season, it was like, 'Well, you know, make an event at the end of Dear White People. Let's just do it for the whole season altogether.'"
Fans have mixed feelings about the final season
After Dear White People Season 4 premiered on Netflix, the musical sequence received negative backlash from fans. Dear White People is best known for its morbid humor, so many fans argued that the musical number felt out of place.
"The show Dear White People was made for our people and our encounters in the beginning," one fan wrote on Twitter. "Now, they're pandering toward a different audience by deciding to turn everything into a musical, and it's a joke."
Despite the negative critic, some fans enjoyed the musical element. "I was obviously a little apprehensive about Season 4 being a musical, but so far it's working out fantastically," one fan wrote. "Justin Simien has yet to fail with Dear White People. Just excellent."
'Dear White People' star Logan Browning approves of the musical number
Aside from Simien, some cast members love the idea of a musical number. In an interview with Insider, Dear White People star Logan Browning was a big fan of the concept. 
"I loved the fact that we got to do a musical season. I've always loved musicals," she explained. "When I was in high school as a kid, I did lots of musical revues with my chorus, and I was very serious about auditioning to get the parts that I wanted, and I always got the parts I wanted."
Dear White People Season 4 is streaming now on Netflix.
Source: Read Full Article