'Dexter: New Blood': Here's Why Fans Think Episode 5 Moved Too Fast
Dexter: New Blood is already sadly halfway over. The much anticipated Dexter revival will likely only be 10 episodes long so there's a lot to fit in Dexter: New Blood. Still, cramming too much action and information in one episode can be overwhelming for viewers. Here's why some fans are saying episode 5 moved way too fast.
[Spoiler alert: This article contains spoilers for Dexter: New Blood Episode 5.]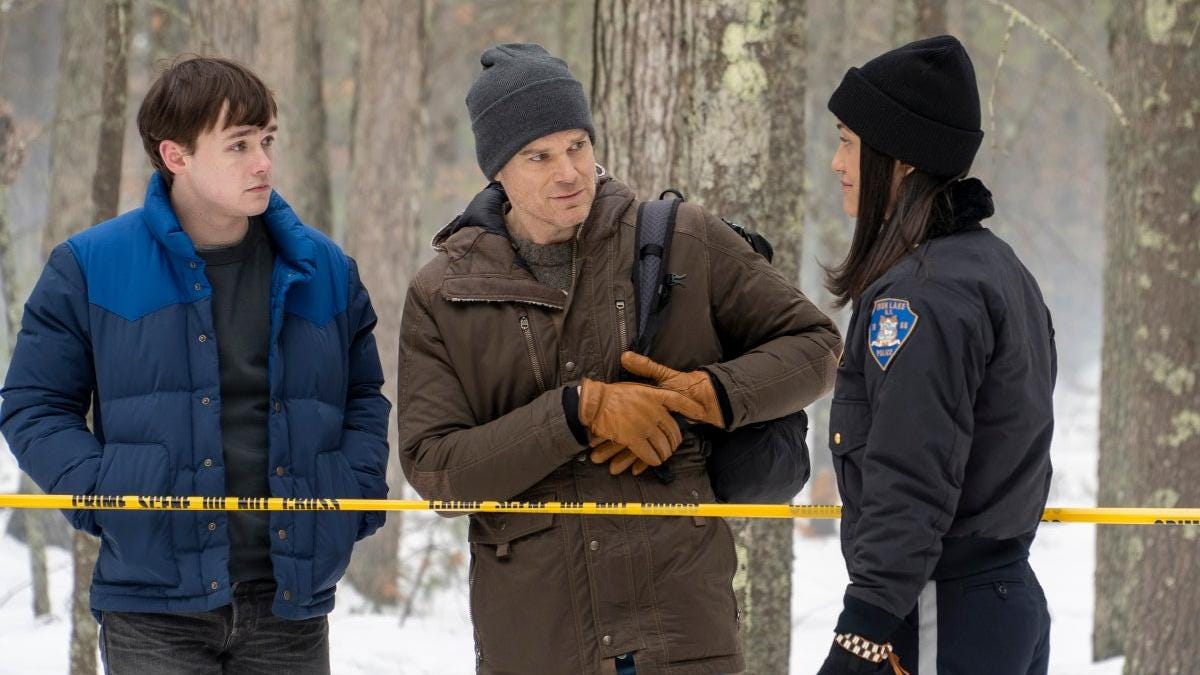 What happened in 'Dexter: New Blood' Episode 5?
Things definitely started to go off the rails in Dexter: New Blood Episode 5. Harrison Morgan went to a party where he overdosed on fentanyl. An angry Dexter then goes after the dealer, a man named Miles. The police show up just as Dexter doses Miles with a tranquilizer, but he passes it off by punching him in the face and yelling at him about his son. Later, Dexter gets the name of the supplier, Jasper Hodge, and takes him to his kill room
Dexter is interrupted by Officer Logan just as he is about to kill Jasper. He is forced to improvise and make Jasper's death look like an accidental overdose. Meanwhile, Angela Bishop travels to New York City where she meets Angel Batista. Batista tells her the story of Debra Morgan and the death of her and her brother. He also name-drops Harrison Morgan.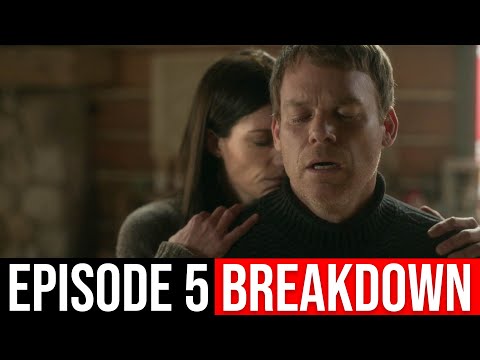 When Angela gets home, Audrey tells her that Harrison said Jim Lindsay is not his father's real name. Angela puts all the pieces together and figures out that Jim Lindsay is Dexter Morgan. In this episode of Dexter: New Blood, the mysterious masked gunman is confirmed to be Kurt Caldwell. Kurt kills another victim, though things don't go as he planned.
Some fans felt episode 5 was way too rushed
Clearly, a lot went down in Dexter: New Blood Episode 5. Considering the first 4 episodes haven't had a ton of action, it's no wonder that some fans felt a lot was crammed into episode 5.
"Why was everything so rushed this episode?" one Reddit user wrote. "It's been a nice slow burn the past 4 episodes, with the 4th finally picking things up, but this episode literally just put everything out on the table."
"The whole mystery behind his identity is just gone in a matter of minutes, no build-up… Nothing. "It was very poor reveal in my opinion, and it didn't help having Batista name-dropping everyone in that conversation, seemed so forced."
Another fan agreed. "So many things forced in this episode, like how likely it is that Dexter shows up to some bar where the drug dealer happens to sit, and a junkie client happens to show up 5 seconds later so Dexter could ID him," they wrote.
Will there be a 'Dexter: New Blood' Season 2?
So far, Dexter: New Blood has not been confirmed for season 2. It's very possible that the revival will only be one season long. The series is serving to tie up the many loose ends left by the Dexter finale. Perhaps that's why so much was crammed into episode 5. For now, fans will just have to wait and see how the revival ends to get a sense of whether there will be a season 2.
New episodes of Dexter: New Blood air Sunday nights at 9 PM ET on Showtime.
Source: Read Full Article