'Dexter: New Blood': OG Fans Say Episode 5 Is a Must-Watch
Fans of the original Dexter series were both nervous and excited to watch the revival, Dexter: New Blood. There's always a fear that reboots and revivals won't do the original show justice, and Dexter already had a disappointing end. Luckily it seems like most people are enjoying the revival. Episode 5, however, seems to have really convinced die-hard fans by bringing back the classic "Dexter" feel of the original series.
[Spoiler alert: This article contains spoilers for Dexter: New Blood Episode 5.]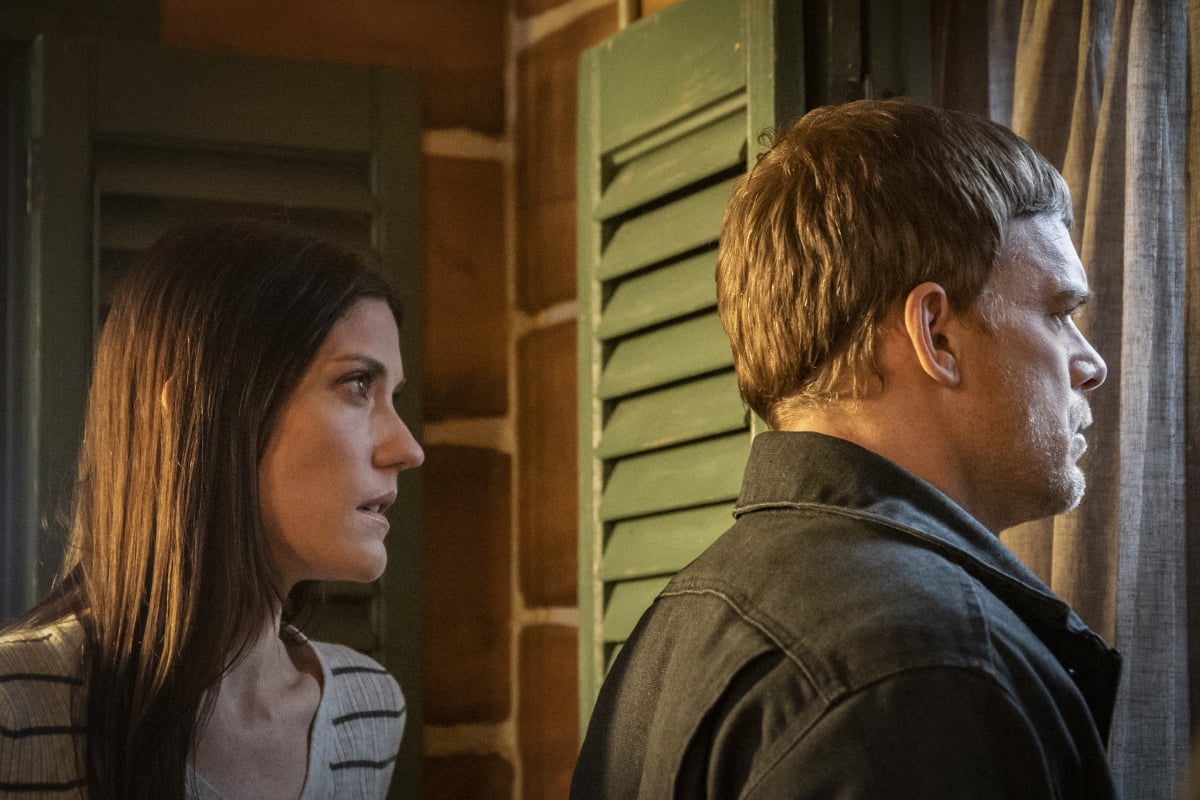 How is 'Dexter: New Blood' different from the original series?
The original Dexter series follows Dexter Morgan, a blood splatter analyst by day and serial killer of other serial killers by night. Dexter often circulated around a main "big bad" that both Dexter and Miami Metro Homicide were trying to take down. Another thing fans enjoyed about the series was the thrill of wondering whether Dexter would get caught. The anti-hero was able to come up with some pretty impressive ways to get himself out of tricky situations.
Ten years later in Dexter: New Blood, Dexter is living in the small town of Iron Lake, New York. He is dating the chief of police, Angela Bishop, and has abstained from killing for many years. There is also a mysterious "big bad" running loose in Iron Lake. Dexter can't stay away from his old habits for long. The action picks up when he kills someone in the very first. Fans have been enjoying the revival, but episode 5 seems to have been the turning point that really brought back the Dexter feel.
'Dexter: New Blood' Episode 5 recap
In Dexter: New Blood Episode 5, Dexter finds himself in some pretty tricky situations. His son Harrison goes to a party and nearly dies of a fentanyl overdose. This sets Dexter on a path for revenge to take down the people responsible. Dexter nearly gets caught trying to take the local dealer off to his kill room but passes things off by punching the man in the face, seemingly in an act of fatherly rage. Dexter is then able to learn the name of the drug supplier, Jasper Hodge.
Unfortunately for Dexter, he is interrupted with Jasper in his kill room when Officer Logan shows up. Dexter then has to stage Jasper's death as an overdose. Meanwhile, episode 5 reveals more and more about Iron Lake's other serial killer, now known to fans to be Kurt Caldwell.
Episode 5 turned the tides for fans of the original series
Many of the old elements of Dexter have finally returned. It seems like this is the episode that really has fans convinced that the revival is worth watching.
"I enjoyed the first 4 episodes, but this was the first one where I had the same amazing feeling that the early seasons gave me," a fan said on Reddit. "Dexter using his 'skills' always makes for some of the most deeply enjoyable material in the show, and that Batista sighting made me audibly gasp. 5 more episodes and the noose is already getting pretty tight."
"This was my exact thought," another fan agreed. "And honestly, streaming services only giving an episode a week has reignited my love for TV series. But the episode ended and my immediate thought was 'shit, it finally FEELS like I'm watching Dexter again. It has the same feel.'"
New episodes of Dexter: New Blood air Sunday nights at 9 PM ET on Showtime.
Source: Read Full Article