Fans Are Panicking That 'Better Call Saul' Might End After Season 6
One of the most compelling things about the cultfavorite show Breaking Bad is all the hidden symbolism throughout theseries. Fans used to spend hours dissecting each small detail, knowing thatnothing was random and every little thing had meaning. Executive producer VinceGilligan was excellent at creating interwoven storylines richin symbolism.
The same can be said for the spinoff series Better Call Saul, another series created by the brilliant Gilligan and his team. The prequel to Breaking Bad explores attorney Saul Goodman's backstory and answers quite a few questions about the years before Walter White became a drug dealer.
But now fans are a little worried that their beloved show is coming to a close. Here's what's going on.
Fans are obsessed with 'Better Call Saul' even though theyknow the ending
The challenge of creating a prequel is that fans already know what's going to happen. That makes the producer's job much harder when trying to decide how to keep the story interesting.
While Better Call Saul mostly focuses on the life of JimmyMcGill (who later becomes Saul Goodman in Breaking Bad), it alsoincludes backstory for some of the other popular characters from the originalshow, including drug kingpin Gustavo Fring (Giancarlo Esposito) and bodyguardMike Ehrmantraut (Jonathan Banks).
Fans have been dying for writers to introduce Walter White(Bryan Cranston) into the show, but so far that hasn't happened yet.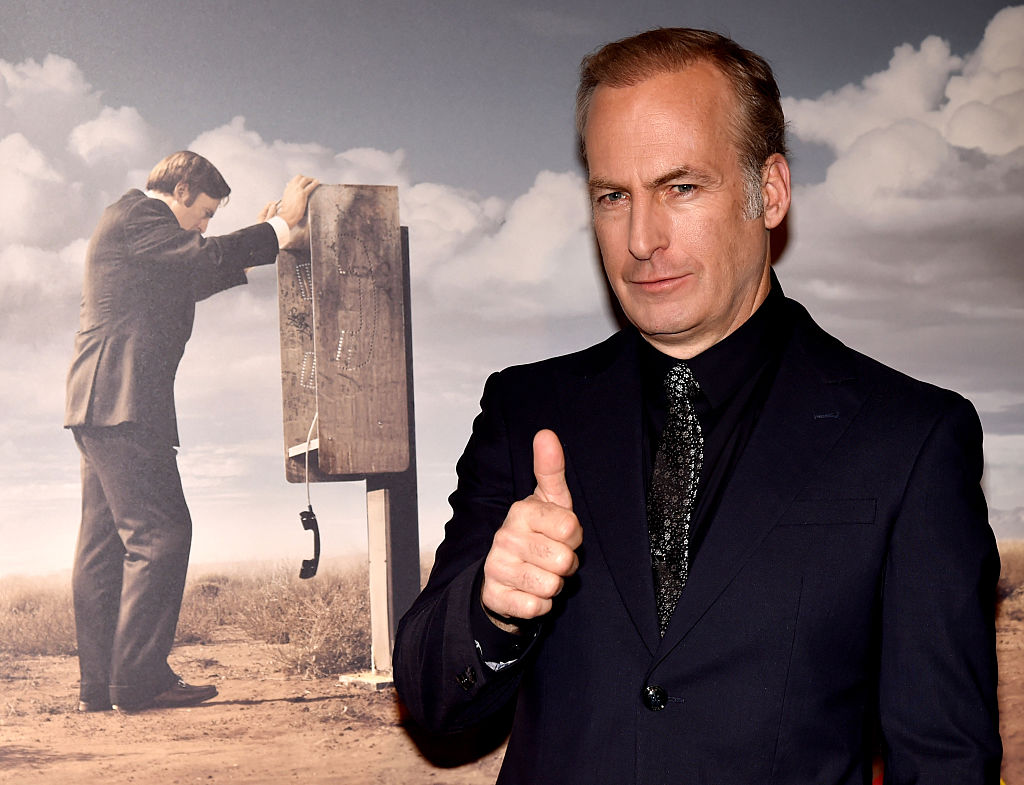 The sixth season could be the last
Better Call Saul fans are getting very nervous that the upcoming season could be winding things down. The fifth season is slated to air in early 2020. And according to reports, the next season the cast shoots will be the last.
Why is Gilligan and crew ending the show so soon? It's simple. Rather than sticking around to jump the shark, the Better Call Saul crew realizes the value of ending the series while it's still popular. That's the same thing they did for Breaking Bad, which uncoincidentally ended after five seasons that felt more like six because the final season was split in half.
Giancarlo Esposito explained the theory during a Vanity Fair interview. "It's tricky with [co-creator Vince Gilligan]," Esposito said. "If you look at the Breaking Bad model, you know, he said five years, five seasons, and we shot that fifth season, but it was really five and six, and then he broke it into a sixth."
Esposito confirmed what fans already thought about Better Call Saul. "There will be six seasons. It seems like that's the way—the comfortable way to end this show." 
Upcoming season 5 will reveal more details
Despite Esposito's statements, The Hollywood Reportersaid that there aren'tany firm plans for how and when the show will end yet. And most frustratinglyof all, there's no mention of a Walter White cameo in the upcoming season, nomatter how desperately fans want to see one.
However, co-creator Peter Gould confirmed that we'll know more after seeing the fifth season. "Before season five is over, I think we'll have a very clear idea of how much further we've got to do," he said. He also admitted that it "feels like we're closer to the end than to the beginning." 
The fifth season of Better Call Saul is scheduled toair on AMC in early 2020.
Source: Read Full Article