Ginger Zee shares sadness after surprise exit of GMA co-worker: Giant loss for our company
Ginger Zee has expressed her sadness after her friend and GMA co-worker announced their surprise departure from the morning show on Monday.
MORE: Ginger Zee rocks tiny shorts for adventure with handsome co-star
Senior social media producer Tony Morrison revealed that he will be leaving the show after nearly seven years to pursue a "once-in-a-lifetime opportunity", news that Ginger is struggling to take in.
WATCH: GMA's Ginger Zee left surprised during work mission
Sharing a photo of Tony on her Instagram Stories, Ginger wrote: "Going to miss the [expletive] out of this guy right here – we have had so many laughs, cries… and much of it at work. Giant loss for our company… but friends forever and I'm so proud of you and can't wait to see what you'll do next. Love you @thetonymorrison."
She then shared a fun photo of the duo posing "dramatically", writing: "Who will I pose with dramatically @thetonymorrison ???" Another photo followed, showing Ginger in a fancy-dress costume and Tony smiling beside her. "Who will I go to pandora with @thetonymorrison ???" she added.
MORE: Ginger Zee makes fans emotional as she reports on heartbreaking home destruction
MORE: Ginger Zee receives warm welcome from fans as she arrives for latest adventure
A final image Ginger shared was a throwback of Tony holding a plastic cup and straw, which Ginger had captioned at the time: "Plastic straw offender. This man ordered 500 plastic straws today because the paper ones annoy him."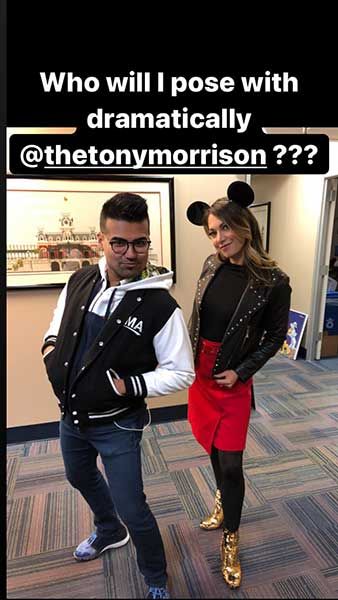 Ginger will miss Tony at the GMA studios
Keeping with her theme, Ginger asked: "Who will I chastise for plastic pollution choices??? @thetonymorrison ???"
Tony will clearly miss working daily with GMA's chief meteorologist. Resharing Ginger's first photo on his own Stories, he simply captioned it with three crying face emojis, a red heart, and praying hands.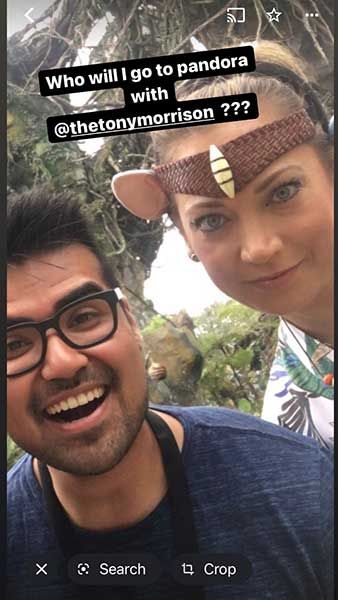 Ginger and Tony worked together for years
Announcing his departure on Twitter, Tony said: "After nearly 7 years @GMA I've decided to leave to pursue a once-in-a-lifetime opportunity."
He added: "My last day @ABC is this Friday, August 5th and Iook forward to sharing my next chapter in the coming weeks. Thank you to everyone who's stood by me. Together, we rise."
GMA viewers were quick to respond, with many sharing congratulatory messages but expressing their sadness over Tony's exit. "Tony! Very happy for you…but what a loss for @GMA. Looking forward to your next venture," replied one. Another said: "We'll miss you Tony. You were a very important part of our fandom in the last two years. Good luck on everything!"
Source: Read Full Article