'Harry Potter' Star Tom Felton Says His 'Arrogance' Landed Him the Draco Malfoy Role
Tom Felton was something of an acting pro when he joined the Harry Potter cast. He was older than the actors playing the golden trio — Daniel Radcliffe, Emma Watson, and Ruper Grint. He also had two fairly notable movies on his resume before filming started, but that didn't make Felton a shoo-in to play Draco Malfoy. Felton's arrogance and disinterest might have locked up the role of a lifetime for him, at least in his estimation.
Tom Felton came to the 'Harry Potter' movies with audition and film experience
Felton built a solid acting resume before he ever donned a wizarding robe, wielded a wand, or spat the words "Harry Potter" out of his mouth in the movies.
He had a small role in BBC TV movies Second Sight and Second Sight: Hide and Seek, which featured Clive Owen in the lead. Felton's two feature films leading up to Harry Potter and the Sorcerer's Stone were more memorable.
Felton starred alongside John Goodman and future adult Potter co-stars Jim Broadbent (Professor Horace Slughorn) and Mark Williams (Arthur Weasley) in The Borrowers (1997). He later played the son of Jodie Foster's character in 1999's Anna and the King before filming the Potter movies. 
Felton didn't just step into the role of Draco Malfoy, though. He had to audition just like everyone else. Felton's arrogance and disinterest ultimately sealed his spot in the cast, at least according to him.
A 'confident' and 'arrogant' Felton ended up being perfect for Draco Malfoy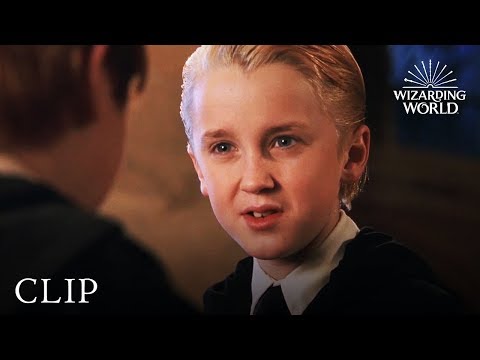 Casting the child actors for the Harry Potter movies was no easy task. The casting directors had some strict rules to follow, and it ultimately took more than a year to finalize the cast. Radcliffe shined as The Boy Who Lived. Watson turned in terrific performances as Hermione, and Grint played Ron Weasley to a T.
Now imagine Felton as Harry or Ron.
It could have happened. Felton auditioned for both roles even though he had never read the books. Yet Felton's "nonchalant" attitude toward auditioning was what landed him the part of Draco Malfoy, as he told The Guardian.
"I reckon I got the part because I was nonchalant and had no idea what anyone was on about. Wizards in cupboards under the stairs? And with three older brothers, you learn to be confident quickly. I think Chris Columbus, the director, recognized this slight disinterest and arrogance in me, which he thought could work for Malfoy."
Felton as Harry or Ron seems like a stretch, but he nailed Malfoy's arrogance and sneering superiority toward other wizards perfectly. The only thing he didn't have was Malfoy's platinum-blonde hair, which the filmmakers fixed with a hefty amount of hair dye.
Similarities followed Felton and Daniel Radcliffe during and after the 'Harry Potter' movies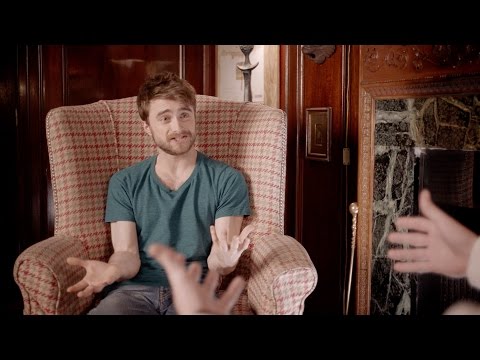 They played arch enemies in the movies, but Felton and Radcliffe shared similarities during and after the Potter franchise.
Radcliffe shot to sudden fame playing Harry, and the side-effect was intense scrutiny that he felt did not allow him to live his life like a regular child. Felton can relate. He played a malevolent wizard so well that it affected his popularity in real life, especially with the opposite sex.
Felton and Radcliffe will have another shared experience to discuss the next time they get together. Radcliffe's post-Potter career started on the stage. Felton's first stage role in decades comes on London's West End in 2:22 A Ghost Story at London's Criterion Theatre. Felton was a grade-schooler the last time he acted on stage, and 2:22 is hardly an easy route back to the theatre.
"There are a lot of words to learn," Felton told The Guardian. "It's a 140-page script and it all flows so effortlessly, so one little hiccup throws the whole thing off. There are just four people on the stage for the whole hour-and-a-half, so you can't drop the ball even for a moment."
Felton's arrogance may have cinched the role of Draco Malfoy, but there's no room for false bravado in his latest acting gig.
Source: Read Full Article