Here's Who Starred in That 'Black Mirror' Season 5 "Striking Vipers" Episode Everyone's Talking About
Warning: There are Black Mirror season 5 spoilers ahead.
Raise your hand if you're still reeling over Black Mirror's new season? Honestly, same, especially with that twist in the very first episode, "Striking Vipers." Here's what the episode synopsis says we should've expected: "Two estranged college friends reunite in later life, triggering a series of events that could alter their lives forever."
And here's a super-abbreviated version of what actually happened: Two IRL friends start to have virtual sex in a video game, there are questions about intimacy, and this already iconic line was spoken: "I fucked a polar bear, and I still can't get you out of my mind." Gotta love Black Mirror's spin on things, amirite?
Anyway, as we twiddle our thumbs and wait for news of Black Mirror season 6, let's take a closer look at the "Striking Vipers" cast—including Yahya Abdul-Mateen II and Pom Klementieff—who brought their A game for this one.
Anthony Mackie (Danny)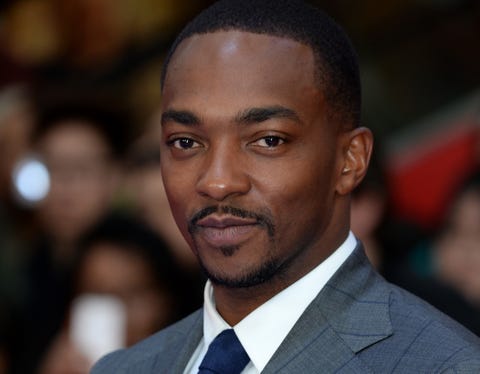 Anthony totally nailed it playing the episode's lead, Danny, so it's really not a shocker that he's been in approx. 5,000 other things you've probably seen. You might recognize him from The Hurt Locker (he played sergeant J. T. Sanborn) or the Captain America Marvel movies, where he played Falcon (aka Sam Wilson). This October, he'll play Ed Fox in The Woman in the Window alongside Amy Adams, Julianne Moore, and Gary Oldman.
Yahya Abdul-Mateen II (Karl)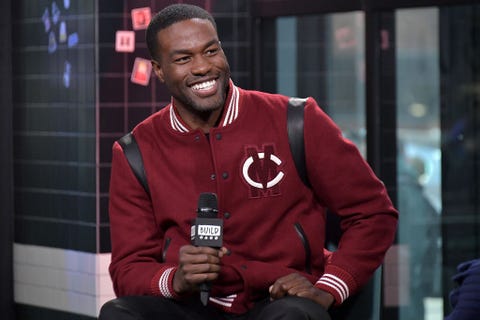 Yahya plays Karl, an estranged friend of Danny's whose relationship with him turns romantic in the game. Just before Black Mirror, Yahya was seen playing Aquaman's enemy, Black Manta, in Aquaman.
When Yahya first read the Black Mirror script, he said he had "so many questions" about what it meant. "It's one of those things where the questions just come up. You sort of see the potential, or you kind of see it living out before you actually watch it happen," he told TheWrap. Judging from the fan reactions to the episode, it's safe to say he's not the only one with Qs.
Pom Klementieff (Roxette)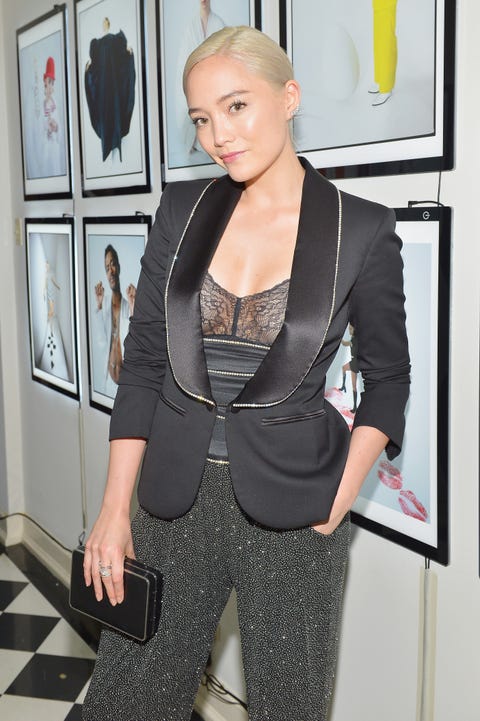 Pom plays Karl's virtual double, Roxette, looking like a straight-up video-game warrior, but you might know her best as Mantis in Guardians of the Galaxy Vol. 2. She's also known for starring in Hacker's Game and Sleepless Night.
Nicole Beharie (Theo)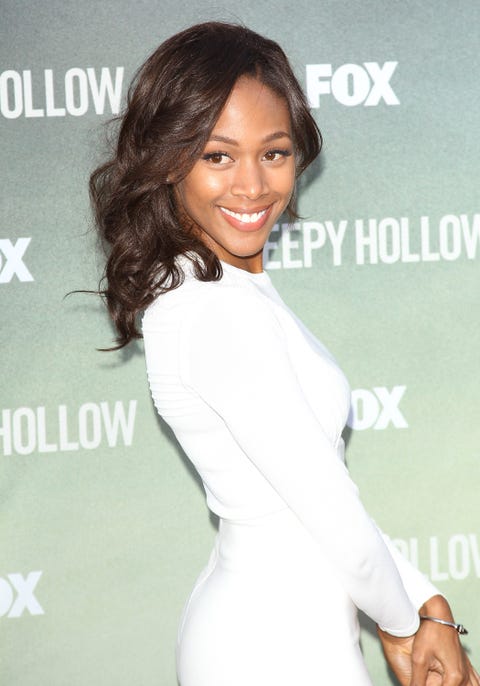 Nicole plays Danny's wife, Theo, who grapples with her husband's virtual affair with Karl. She was pretty psyched to sign on to the project, since she's a big Black Mirror fan herself.
"Black Mirror is literally one of my favorite television shows on the planet," she told The Guardian. "I look forward to it. I'm disappointed when it's over. I binge it. I was just honored to be asked."
Nicole has also starred in American Violet and the Fox series Sleepy Hollow.
Ludi Lin (Lance)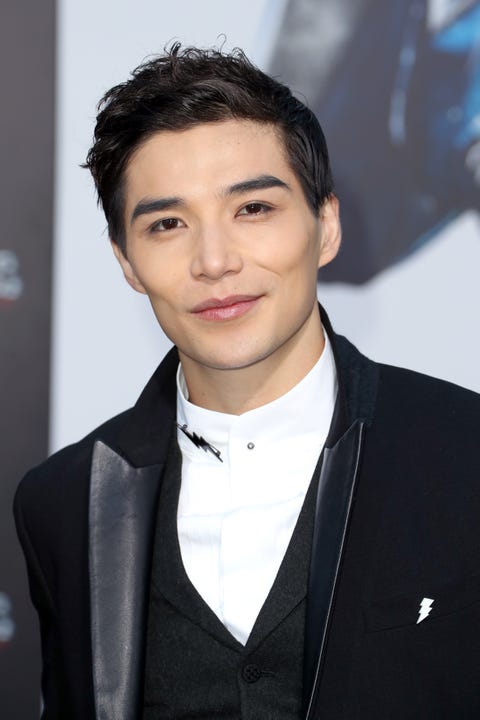 Ludi plays Danny's virtual double, Lance, and like his costar Yahya, he was in the Aquaman movie, where he played Murk. He also played Zack Taylor in the Power Rangers reboot.
Source: Read Full Article