Ina Garten Has 4 Perfect Burger Ideas For Your Summer BBQ
Ina Garten is ready to invite friends over again for dinner parties and BBQs after months without socializing. Of course, the Barefoot Contessa star has plenty of recipes for such an occasion, including four perfect burger ideas.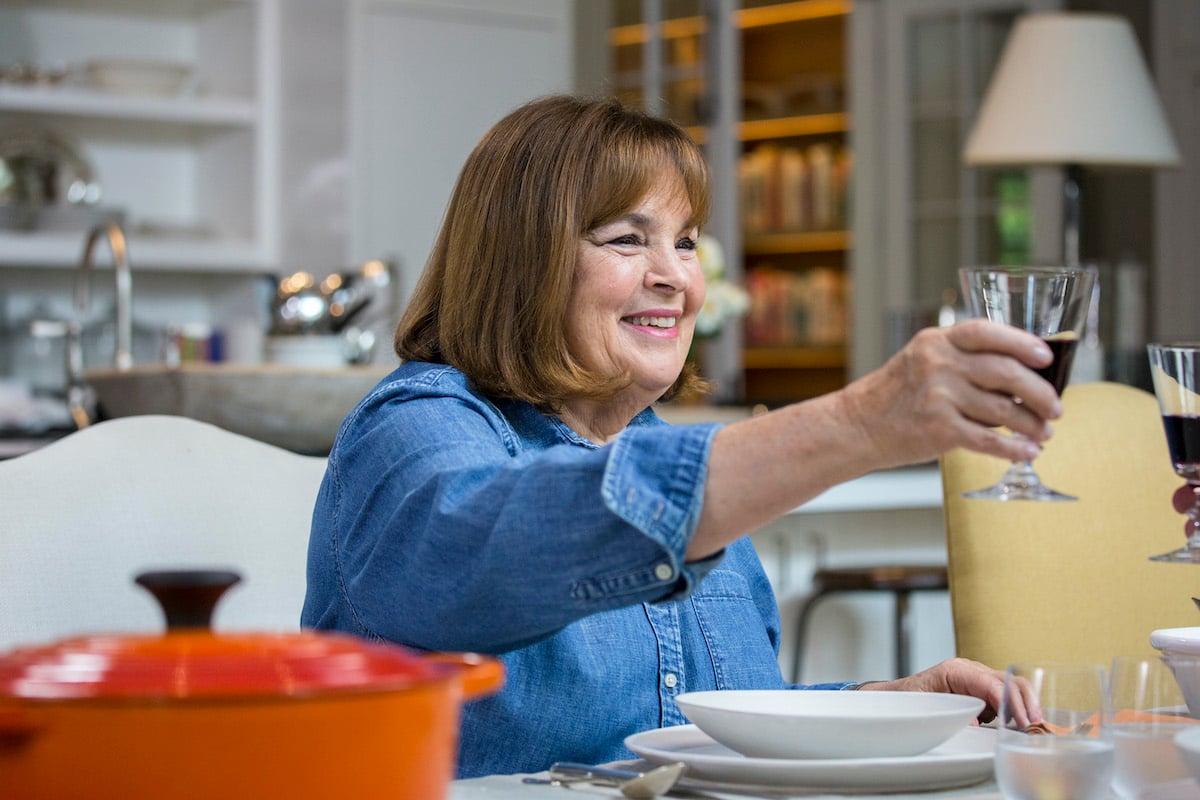 Ina Garten introduced her Smashed Burgers recipe in 'Modern Comfort Food'
In her latest cookbook Modern Comfort Food, Garten highlighted classic recipes with a new twist. One of the recipes she introduced to fans was Smashed Burgers with Caramelized Onions.
"I think what makes comfort food is a remembered flavor, and then I update it by adding more intense flavors," she told People magazine. "During times of stress, there's just something about a hamburger and a Coke that makes us feel better."
Smashed Burgers are ready in less than 30 minutes
For Garten's Smashed Burgers with Caramelized Onions, you'll only need a handful of ingredients. These burgers are easy to make on the grill or on your stovetop.
The recipe calls for canola oil, sliced red onions, granulated sugar, good red wine vinegar, dry mustard powder, kosher salt, freshly ground black pepper, ground beef with 20 percent fat, shredded Gruyère cheese, sandwich potato rolls, and ketchup.
To make these burgers on the stove, a few kitchen items are required. The tools you'll need include a large 12-inch skillet, a small bowl, a medium bowl, a plate, a large cast iron skillet, and a metal spatula. Follow Garten's directions exactly, and you'll have delicious burgers in under 30 minutes.
Ina Garten's slider recipe will be a hit at your summer BBQ
The Barefoot Contessa's recipe for Sliders does have a few things in common with her Smashed Burgers. But, they aren't just mini versions of that dish.
For the Sliders, you'll need premium ground beef, good Dijon mustard, good olive oil, chopped thyme leaves, chopped garlic, kosher salt, freshly ground black pepper, grated Gruyère, small Brioche buns, baby arugula, tomatoes, red onions, and ketchup.
For blue cheese lovers, Garten has a recipe for Blue Cheese Burgers on her Barefoot Contessa website that's perfect for grilling. This recipe stands out from Garten's other burger recipes because it calls for both ground chuck and ground sirloin.
You'll also need: steak sauce, egg yolks, kosher salt, freshly ground black pepper, cold unsalted butter, blue cheese (Garten suggests Danish Blue), hamburger buns, arugula, and sliced tomatoes.
Her classic cheeseburgers feature one ingredient that is so 'Barefoot Contessa'
For classic cheeseburgers from The Barefoot Contessa, Garten swears by Niman Ranch Beef, which is 80 percent lean, 20 percent fat. She even calls the recipe "Niman Ranch Burgers."
Niman Ranch Beef is easy to buy online, just be prepared to pay as much as $15 per pound plus shipping. The price tag is due to the fact that Niman Ranch Beef is grown all-naturally without antibiotics and is primarily grass-fed.
The other ingredients required to make Garten's classic cheeseburgers are: good Dijon mustard, good olive oil, kosher salt, freshly ground black pepper, sandwiched-sized English muffins, and good mayonnaise.
Ina Garten's fans say her Niman Ranch Burgers are a 'masterpiece'
The "good" ingredients are key in this simple recipe. Follow it to the letter, and you'll get burgers that are "out of this world." One reviewer even called this burger a "masterpiece."
According to reviews, you'll get the best results with this recipe if you avoid compressing the ingredients. Instead, mix them gently. Also, be careful not to pack the beef when making the patties. And when they're on the grill, don't pierce the patties with a fork and release the juices. Doing either of these things will result in dry burgers.
The Barefoot Contessa airs Saturdays on The Food Network.
Source: Read Full Article