Inside Vicki Gunvalsons Tense Relationship With Her Son-In-Law
It just wouldn't be the "Real Housewives" franchise without some serious family drama. The Bravo series has seen so many family feuds over the years we've pretty much lost count! But while "The Real Housewives of New Jersey"'s Melissa Gorga versus Teresa Giudice tension will always be one of the most dramatic highlights — it seems like Vicki Gunvalson and her son-in-law, Ryan Culberson, may now be gunning for their crown.
Vicki appeared as a main housewife on "The Real Housewives of Orange County" for a whopping 13 seasons from 2006 until 2019, slipping into a recurring role for Season 14 in 2020. Throughout her time on the show, fans got a peek inside her family life, including her relationship with her children, Briana Culberson and Michael Wolfsmith.
In August, Vicki's family had big news when Ryan revealed that his wife, Briana, was pregnant with their fourth child. The reality star shared a photo to his Instagram account of five safety pins that represented their family and teased in the caption, "The grand finale coming March!"
But, while the arrival of a new bundle of joy was sure to happy news for the whole family, it seems like Vicki very much got on the wrong side of Ryan during an event to celebrate baby number four, who's due in 2022. Keep on scrolling for the details on how things got very tense between the two thanks to social media etiquette — or lack thereof.
Ryan Culberson called out Vicki Gunvalson for revealing personal news on Instagram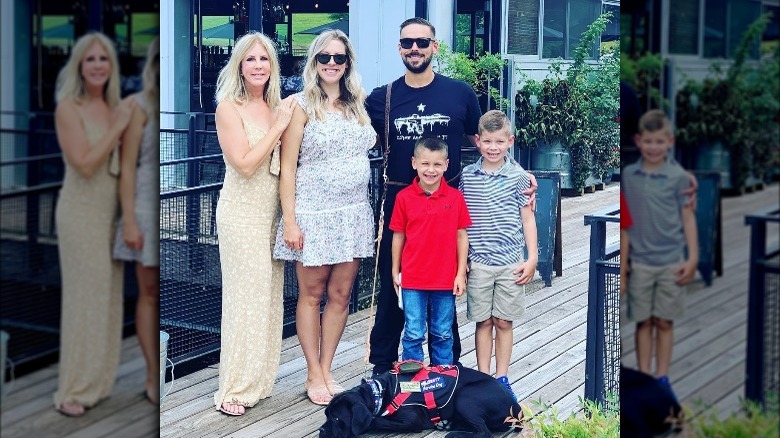 Vicki Gunvalson felt the wrath of Ryan Culberson on Labor Day (September 6) after he and his wife, Vicki's daughter Briana Culberson, threw a gender reveal party. The two, alongside their children, let off handheld cannons to reveal the sex of their impending bundle of joy while standing in front of their friends and family.
Vicki was filming the sweet moment and captured the two letting off pink smoke to announce they're expecting a baby girl. Clearly very excited about her latest grandchild, Vicki quickly shared the footage on Instagram before deleting it just as swiftly — which didn't go down well with Ryan.
Ryan took to his Instagram Story to share his own look at the big reveal, which he sarcastically captioned (via Daily Mail), "So thankful for @vickigunvalson." Unhappy Vicki had told the world before the big news already, Ryan then asked his followers, "You ever get really good news and then find out your mother-in-law ruins it? Well, it happened to me today. Oh yeah, we're having a girl."
The dad-to-be then made it even clearer he really wasn't thrilled with "The Real Housewives of Orange County" star, adding in another Story, "It ain't smart to p**s of the one who knows everything. And I know everything." Yikes! 
It's not clear if Ryan didn't want the news made public at all or if he wanted to be the first one to announce it.
Are Ryan Culberson and Vicki Gunvalson on good terms?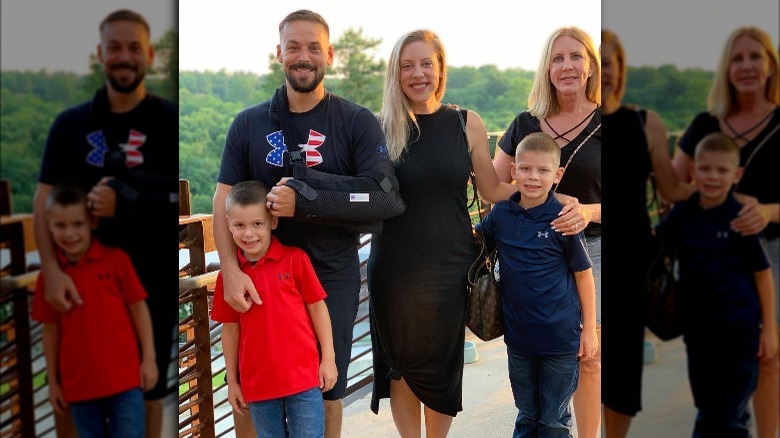 Despite Ryan Culberson slamming his mother-in-law, Vicki Gunvalson, on Instagram over the gender reveal drama, the two seemed to be on good terms before then. In March, Ryan gushed over his wife, Briana Culberson's, family in a sweet Instagram post for International Women's Day. He shared a snap of the Gunvalson gang, which showed Vicki with her arm around her daughter, alongside the caption, "Surrounded by some pretty cool ladies this weekend and thankfully y'all made a day for them. So here's a pic of my smoke show wife and her family."
Vicki also opened up about her closeness to her daughter and son-in-law with Celebuzz in February when she announced she was selling her home — which was close to her family — after Ryan, Briana and their kids moved because he got a new job in Oklahoma. "Initially I wasn't as happy… but I've come to love Oklahoma and the people there, and I'm confident this is the right move for them at this time in their lives," Vicki said. 
She added she wouldn't be buying a property in the Sooner State "just yet," but shared Briana and Ryan had bought a big home with room for her to visit. "So for now, Orange County to Oklahoma will be my new flight plan route instead of Orange County to NC," she added — though we'll have to wait and see why Ryan thinks about that after her Instagram mishap!
Source: Read Full Article